Alanis Morissette Passes the Baton.
A story of interconnected urban experiences, Carlos Nazario's first campaign as Moose Knuckles' Global Artistic Director brings its outerwear icons to life through the brand's diverse creative community. 
Inspired by the hustle and bustle of city living, 'Get In Line' takes it back to the streets as its gang of protagonists, led by legendary Canadian musician Alanis Morissette, make their way through a series of day-to-day city scenes where tribe mentality matters most. 
Underpinned by the juxtaposing reactions of urban and rural landscapes to the winter experience, the Moose Knuckles Fall/Winter 2023 collection arrives as the label's most expansive Fall collection to date. Clashing earthy and icy tones with vibrant worker-esque hues, the label's industry-leading engineering and bold design remains as new iterations of its bestselling 'Bunny' and cold-weather Icons are introduced to its cold-weather portfolio.
The Moose Knuckles Fall/Winter 2023 collection is now available both online and in-store.
Check out the campaign below.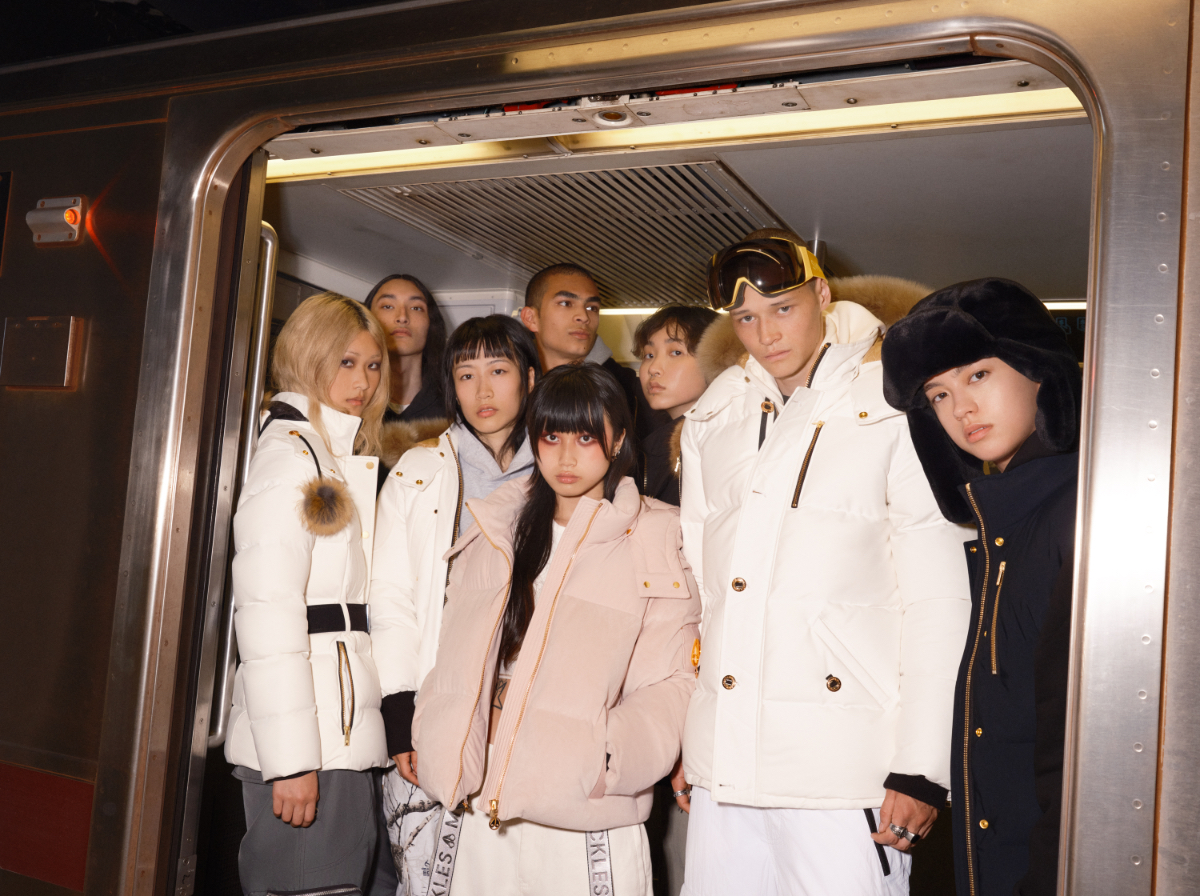 PHOTO CREDIT: MOOSE KNUCKLES