World Peace, a myth or reality? PAUSE Explores…
With incessant terrorist attacks and a global refugee crisis, PAUSE asks some of London's youth what they think needs to be done to achieve world peace.
Ashley: The world needs more unity, love, understanding and laughter. In this day and age we've forgotten the little things that make us happy. We've forgotten how to value a good laugh.
AJ : Education and an open mind. Having an open mind will allow everyone to listen and observe situations from every point of view. Education will relieve the world of ignorance, plain and simple.
Sabena – The world right now is a beautiful tragedy. The easiest answer for peace is love but really we are lacking respect, the foundation of it all.
Kelvin: I think to Ensure peace this world needs honesty, transparency and kindness. Thankfully the youth of today have a better moral compass than older generations.
Lily: Don't allow social media to influence you so easily. If you take away the terror there is no platform for terrorism. We implement our own fear by listening to each other on social media, it shouldn't have to be that way.
Kane : What the world needs right now is compassion and positive energy. We need to realize we are all one and focus on positivism instead of materialism.
Amelia: Strength, companionship and to believe in the world we live in.
James: Everyone needs to just relax and take a step back, and think about their own life, and whether they believe what they get told.
Milocuki – For the world to ensure world peace right now, I personally think it needs guidance and acceptance for people to feel equal. Society is trying to prove a point.
Melvin – The world needs solidarity when facing times of adversity. It's easy to start discriminating against each other when events like the terrorist attacks in Paris happen, however it is crucial that we hold loving one another in a higher regard.
Yumi Carter : Acceptance of culture and diversity; though and above all, education.
Christina Nadin: The world needs mutual love for one another. We must learn to live together as brothers, or we perish together as fools' – Martin Luther King
Troy Copeland – I feel that the youth of London are becoming increasingly concerned as we are beginning to understand that political conflict could represent real danger for ourselves. As we look outwards to the actions of the wider world, we have to hold onto the values that are instilled in us by our friends and family. We are presented with an opportunity to show the strength of an educated, well informed generation.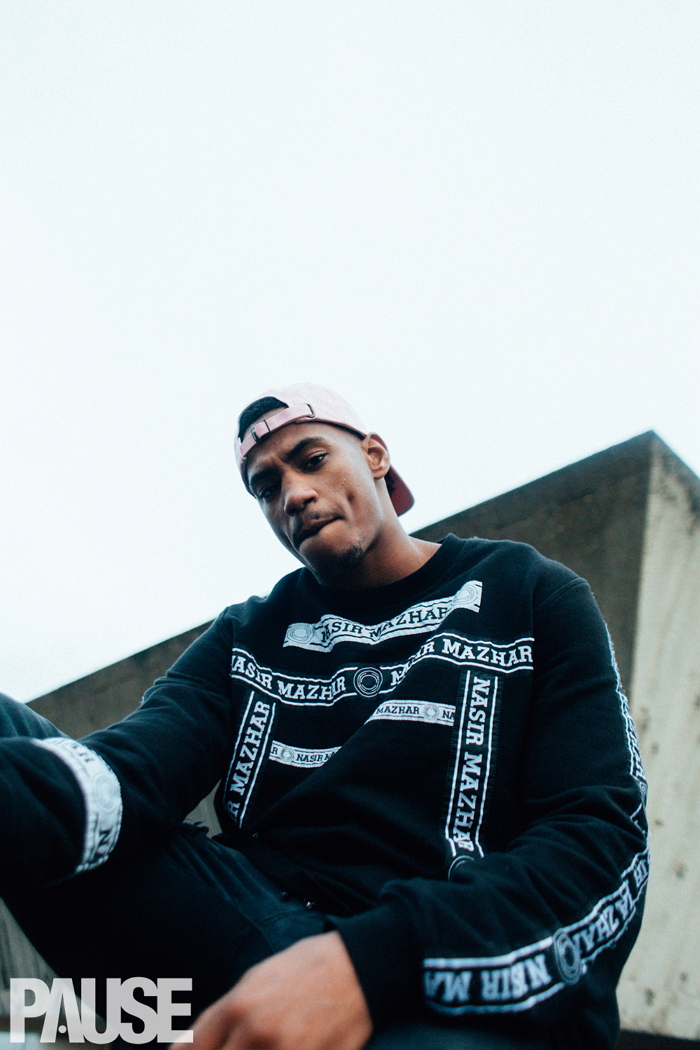 Cookie : People need to actually, genuinely, 100% believe that peace is not impossible to even have the smallest shot at making it happen. Once that happens there needs to be an understanding from the people highest up that fight for power that there will never be a winner as long as their love for that power overcomes the power of love for the people
Khi 'Gray' Graham: Personally I believe this current world we live in will never obtain world peace as long as there's weapons of mass destruction and people in power that believe going into countries and making wars over oil is a right thing to do.
All photos shot by Vicky Grout, re-issued for PAUSE.
---
---