Comme Des Garçons is back with a floral fragrance for Summer 2015.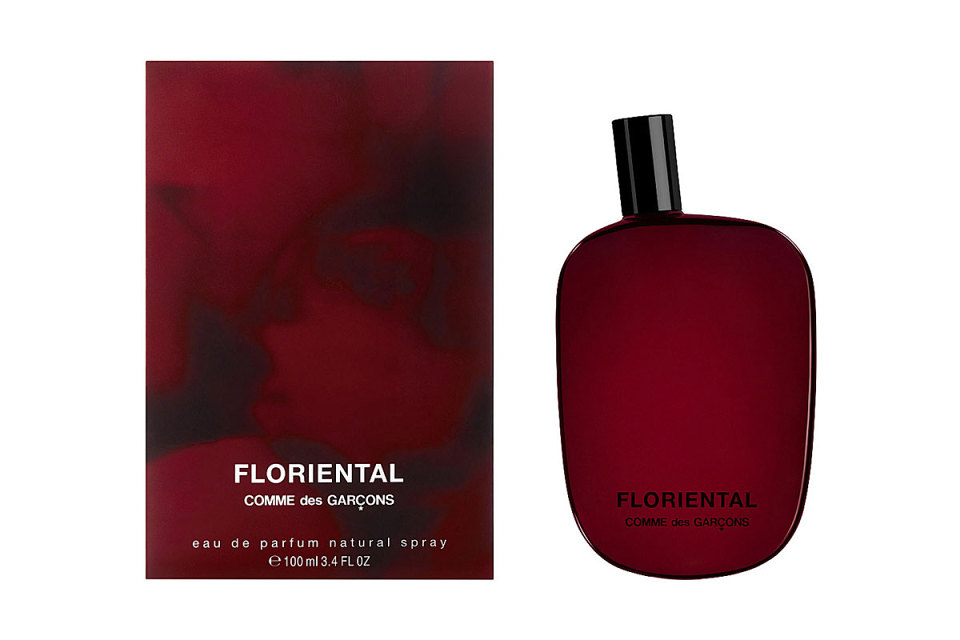 Known as one of the most particular fragrance producer, Comme Des Garçons Parfums introduced this week the new 'Floriental' eau de parfum.
"Floriental is a disrupted floral fragrance that challenges the traditions of perfumery to reimagine a flower that has no scent. A creative collision that blurs the lines between the floral and the oriental to create something completely new. Floriental redefines the formal rules of perfumery. With no definite top, middle or base, each ingredient emerges and recedes in creative confusion. Based around the Cistus Flower, a flower with no scent, a new floral archetype is created."
The unisex fragrance is now available in a 100ml size at Selfridges.