Epönymovs make a stellar debut with their Spring/Summer 2016 collection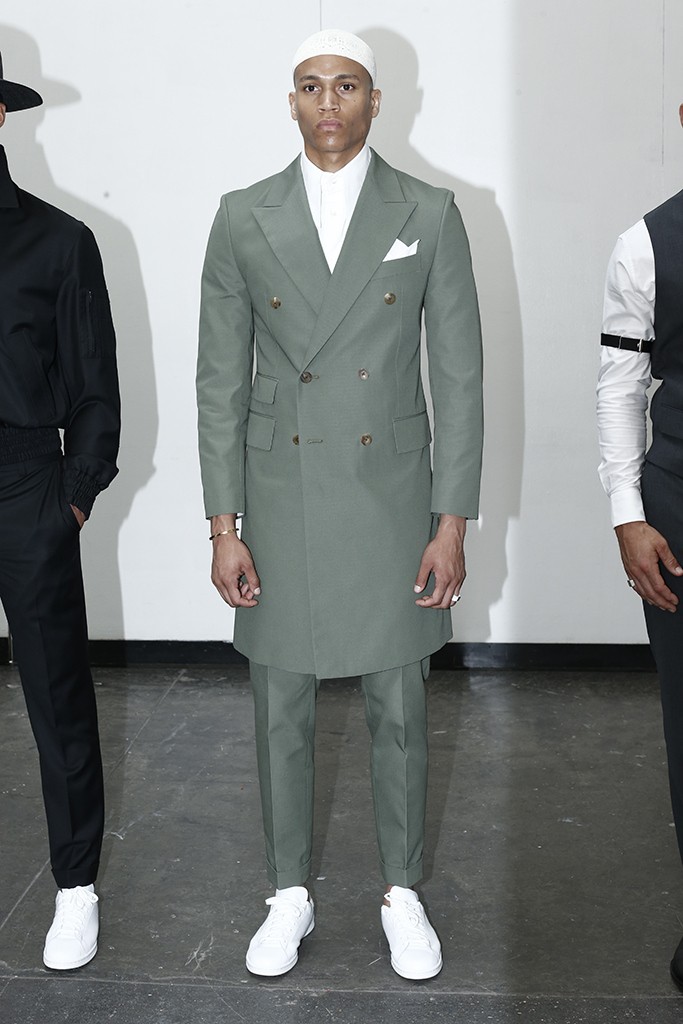 Making its debut during New York Fashion Week's menswear shows, Epönymovs has shown us that they are one to watch with its sartorial offering for Spring/Summer 2016. Given that designer Hvrminn primarily begun his career as a made-to-measure tailor, it is no surprise that Epönymovs have delivered a well executed tailored clothing collection.
Using traditional menswear suit fabrics, the designer created delicate trenchcoats and a field jacket with clinched wrists. In an attempt to push the boundaries between "refinement and revolutionary," wool crepe fabrics, predominantly reserved for womenswear, was also used in the making of various pieces, creating a more refined draping in the suits; without overshadow the masculinity of the collection. Other designs included camouflaged prints of double-breasted suits and parkas.
View the entire Spring/Summer 2016 collection below from Epönymovs' and let us know whether you'll be looking out for them in the future.