The ex-boybander opens up in his first interview since the big split.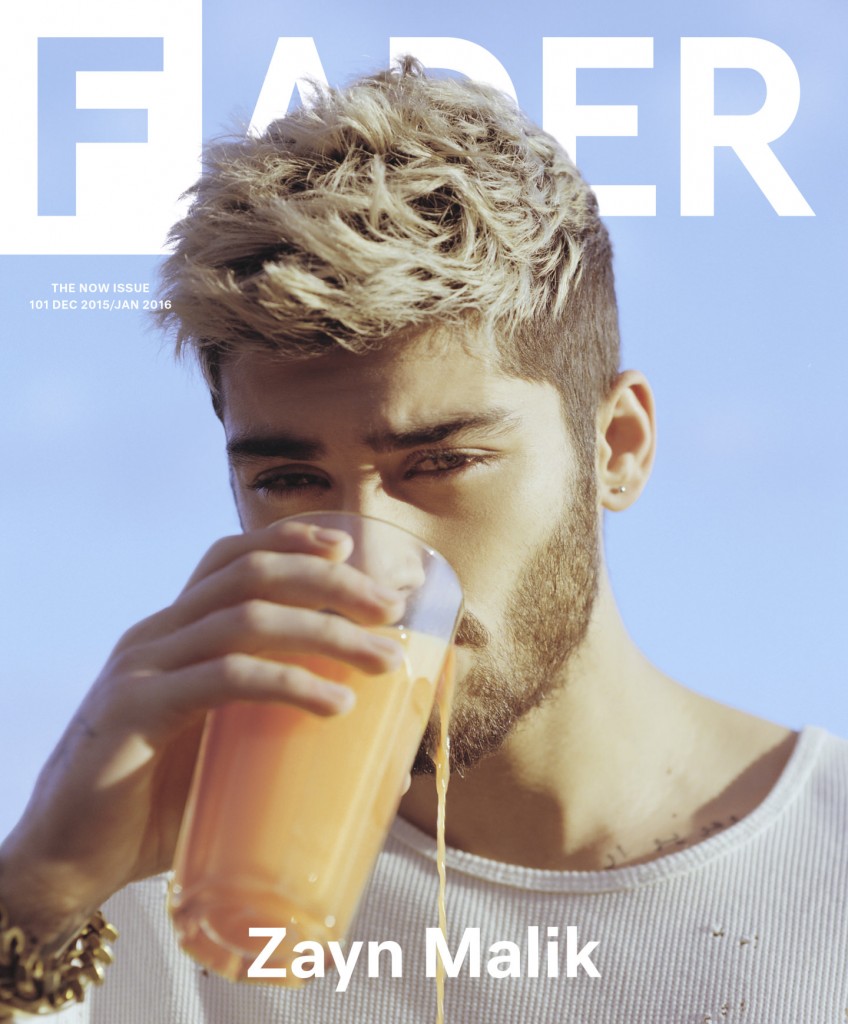 If ever there was an article to completely detach someone from their previous image, this is the one. For Fader's December 2015 / January 2016 issue Zayn Malik has taken to the cover and spilled all the details on his abrupt departure from his boyband utopia of 5 years.
Zayn alludes to the fact that the creative control him and his fellow bandmates possessed within One Direction was next to nothing, he continues "If I would sing a hook or a verse slightly R&B, or slightly myself, it would always be recorded 50 times until there was a straight version that was pop, generic as fuck". While we're all aware of the restrictions placed on a corporate, manufactured pop band – hearing it first hand is still somewhat shocking.
Throughout the substantial feature Zayn touches on his own personal style, religion, newfound creative freedom, the reason he left and, of course, his turbulent relationship with Perrie Edwards.
You can read the full article on TheFader.com or find the issue on newsstands today.