Drake continues to rock the killer rollneck.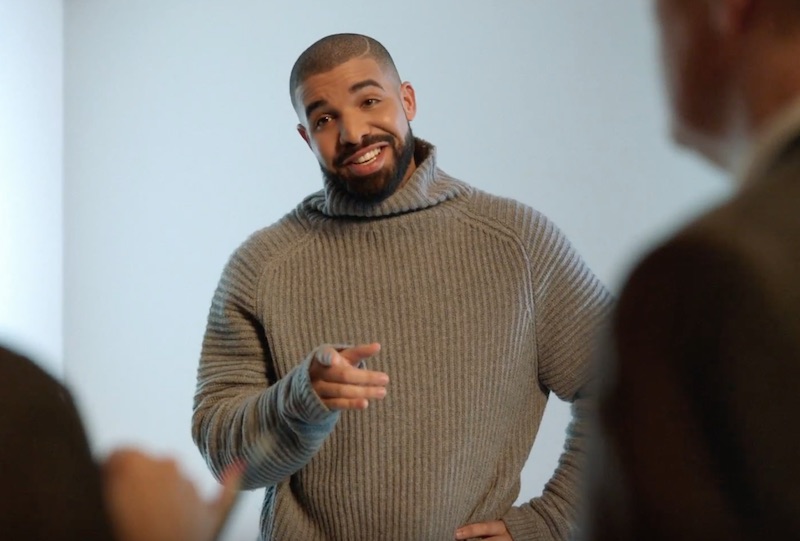 Hotline Bling is still a hit according to T-Mobile. Recently they collaborated with Drake to  "Restrict the Bling" in their recent ad commercial for Super Bowl 50. In the video you see Drake in the cosy grey turtleneck sweater from Acne Studios, which was the same sweater he wore in his Hotline Bling music video.
Shop Drake's Acne Studios Jayden Grey Melange Sweater here.