A statement piece that should be in every mans wardrobe.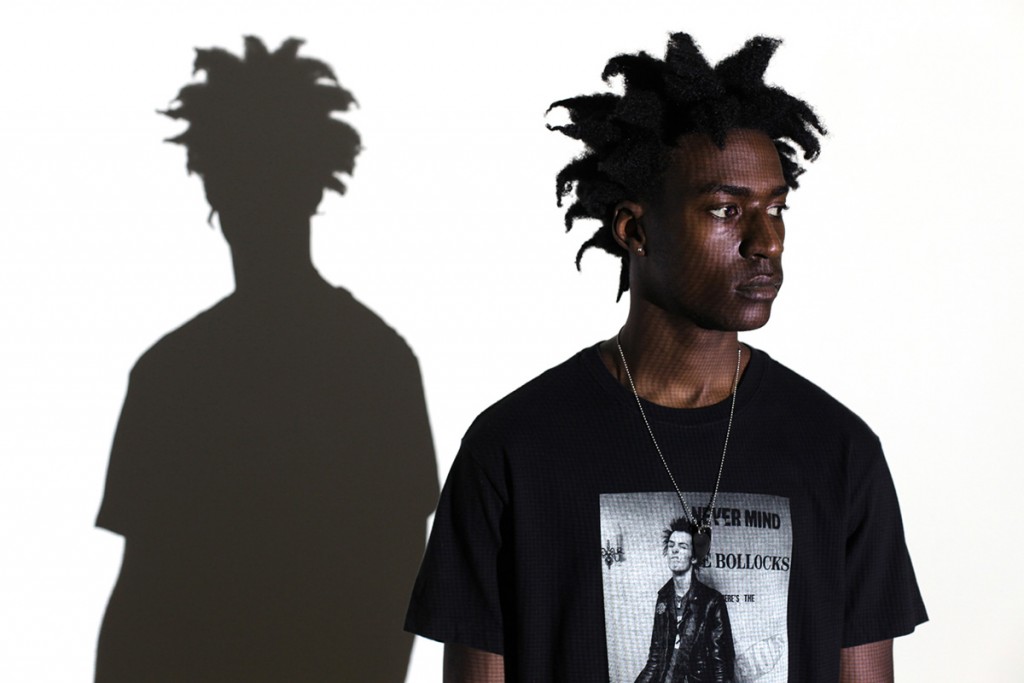 Since subcultures first began, fashion was a way of recognising what group you belonged to, that's how it's always been.
These days, subcultures are constantly pulling influences from one another; a prime example of this being the musical genres of rock and hip-hop. From early 90s the two styles couldn't be further apart, one was baggy denim jeans with over-sized basketball jerseys and the other was leather trousers, rock t-shirts and ripped denim gillets.
Fast forward to 2016, Kanye West and brands like Dope Chef, Vetements, Saint Laurent, Midnight Studios, and Givenchy are reinventing the classic rock t-shirt by designing hoodies and taking key elements from the t-shirt and turning them into something we've never seen before. Fashion is always about looking to the future, but it's smart to reinvent the past.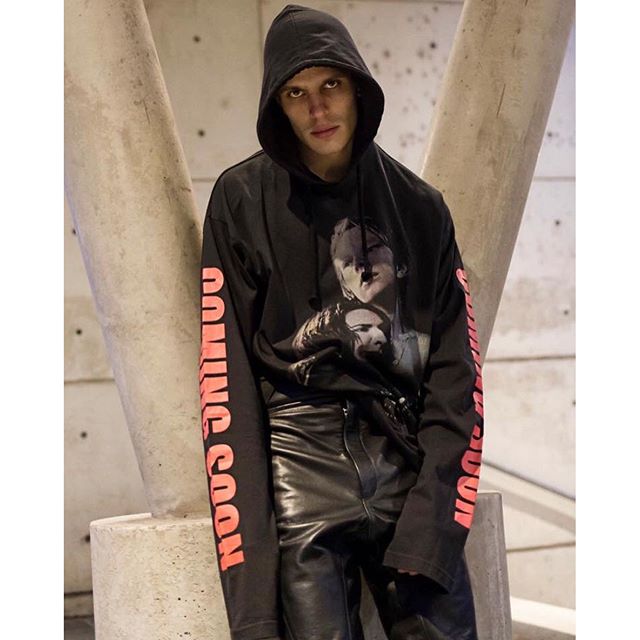 That's not to say that this is a bad thing; subcultures is all about belonging to a group of individuals who share the same ideologies, style, music, and taste as your own. Back then there was a divide amongst politics, fashion, music and pretty much everything in between. And today as a society we're approaching a more equal state in terms of freedom within fashion. Let PAUSE guide through the various ways you can pull off the t-shirt, and how designers are re-inventing the signature tee today.
Kicking off the list has to be Midnight Studios; they released a collection honouring the British punk scene of the 80s featuring the notorious legend Sid Vicious. What was sick about the collection is the total revamp that they gave surrounding the style of punks.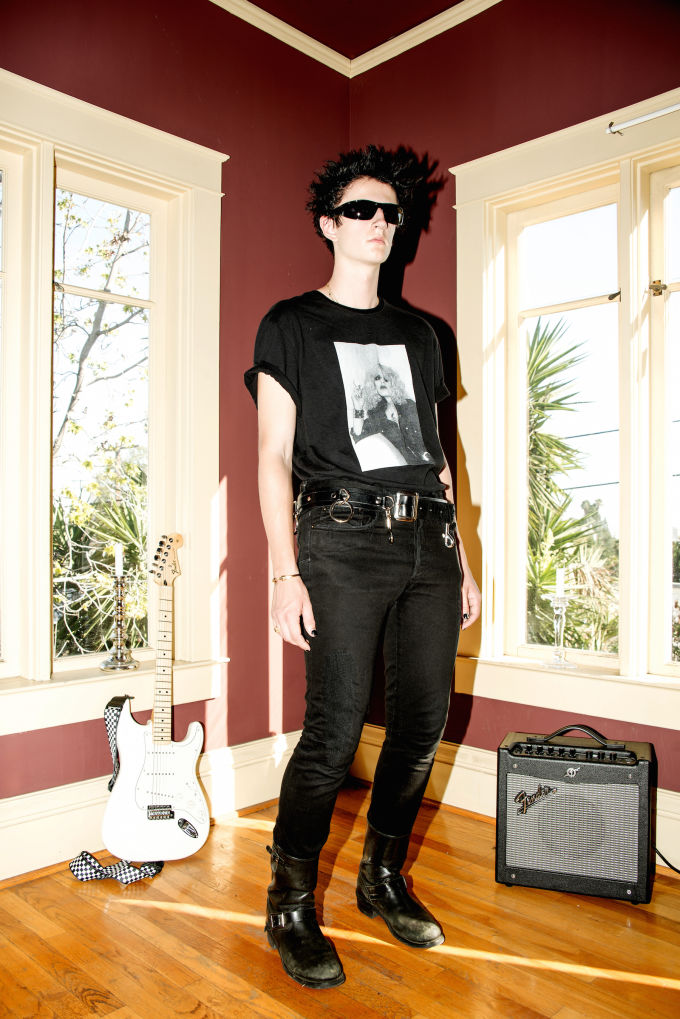 The gritty collection by Shane Gonzales from Midnight Studio rebranded the Sex Pistols key looks and emerged elements of modern contemporary hip-hop style. The result being these minimal, yet dirty pieces that really captured peoples attention. The oversized jumpers, baggy trousers, and elements of sportswear took the punk look into 2016, but didn't change it completely – you can look at it and still tell it's punk, but it's punk in a new era.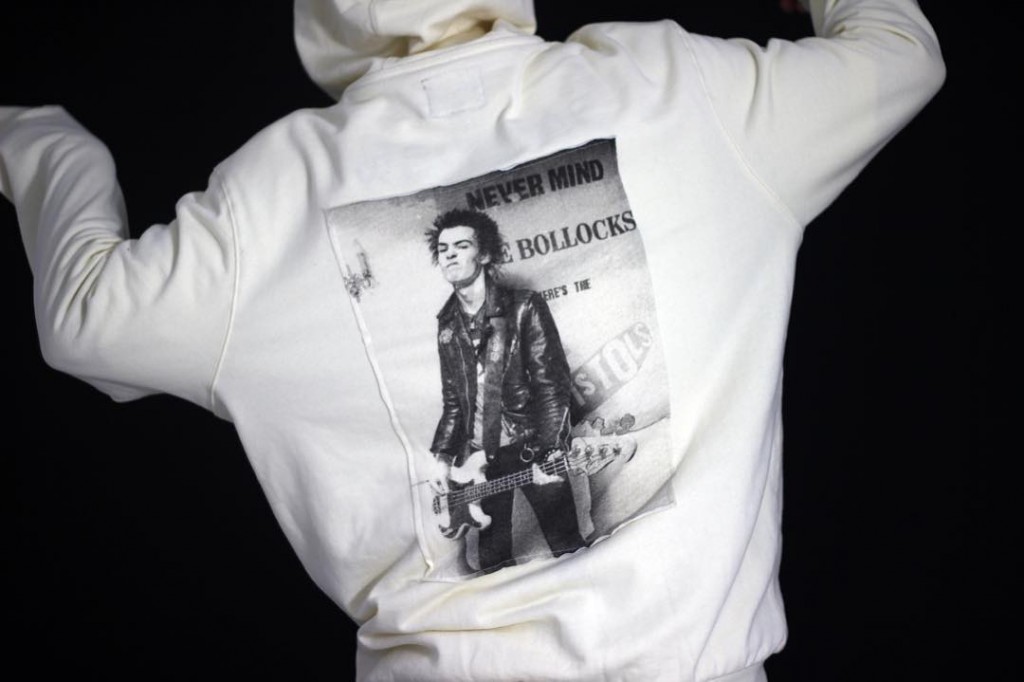 Dope Chef is another one to watch when it come's to the reinvention of the rock tee.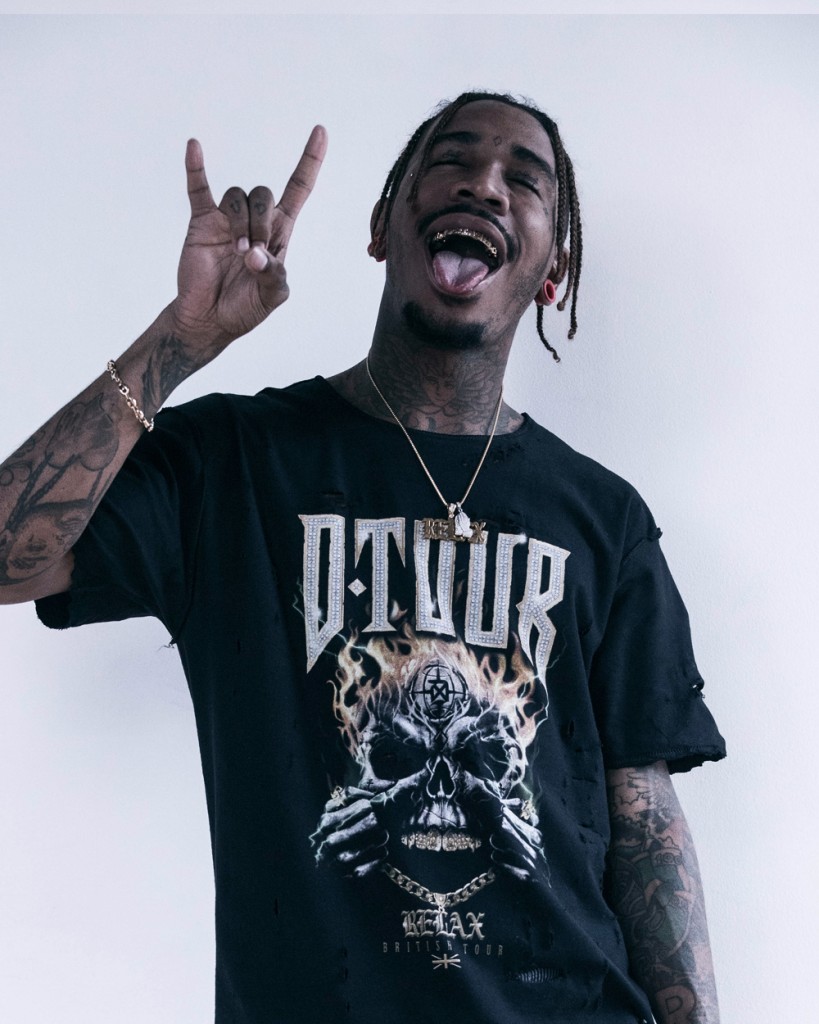 They have really stripped the t-shirt down to it's root, and gone for a more minimal, clean approach yet remaining to keep the dark element of the t-shirt alive and burning. They experiment with length, translucent materials and placement of logo's and imagery. What they manage to do so well is keep that rebellious spirit alive, and what's interesting is how they've intertwined this 'healthgoth' and 90s rap elements which was so on trend last year, which is why it's important to notice the emergence of subcultures, and in result, creating new subcultures and trends themselves.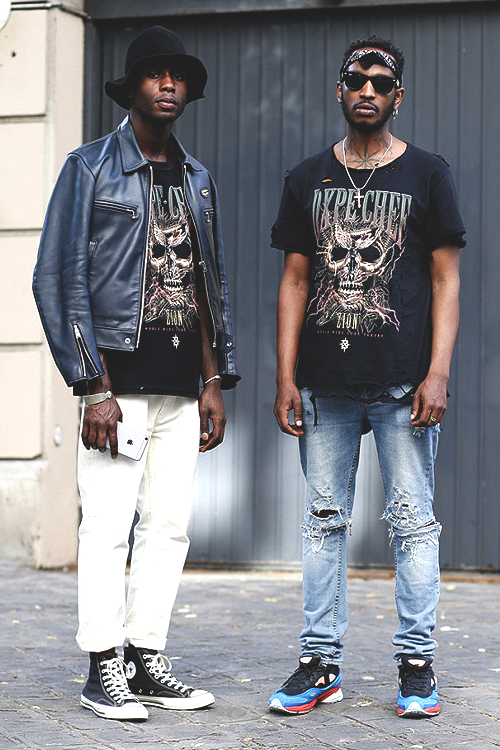 Look at their AW15 Anarchy collection, it's subtle reminded to the legacy of the rock t-shirt but it's effective in all it's glory.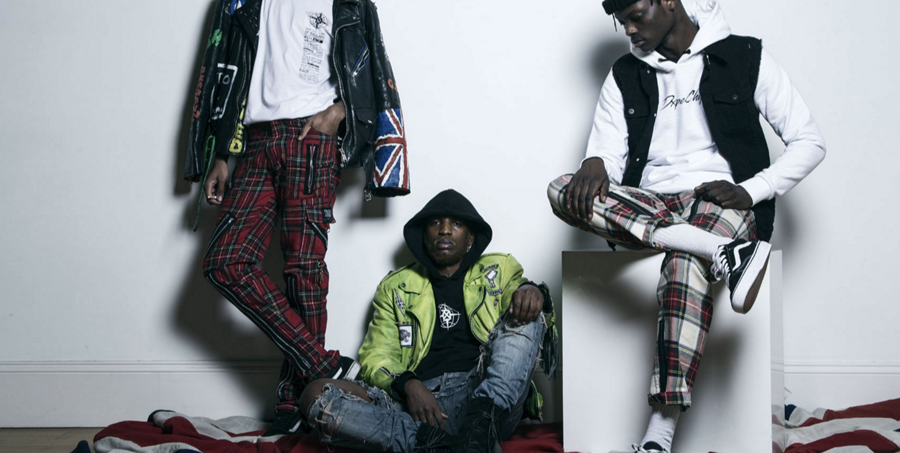 MISBHV just released their new Spring/Summer collection online featuring torn-up sleeveless t-shirts and vests, poetic and dark words splattered over the backs of distressed denim and leather jackets with the use of 70s imagery. MISBHV are managing to combine the 70s trend which is still around, the edginess of the rock t-shirt with their signature MISBHV look and silhouettes that they are known for.
The choice of words 'they drained my soul' and 'new beginnings' repeatedly sums up what the rock t-shirt stood for once it hit the streets; rebellious youth tired of being told what to do, say, wear, and act by people in power. This time around MISBHV have done it once again for today's youth, leaving that sickly feeling in your mind once you see the abstract and distorted imagery that have used. Combining old and new for the same principles the rock t-shirt stood for shines through in their new collection. A reoccurring theme throughout how all of these brands are reinventing the t-shirt is that element of darkness still remains and that's not about fashion without a cause, it's still a statement.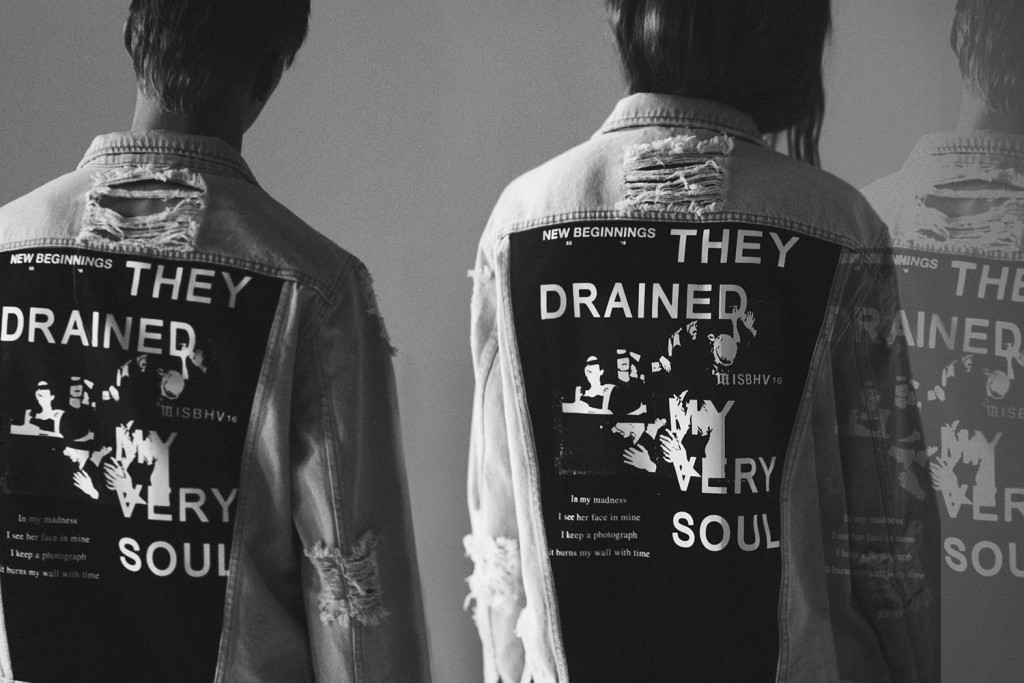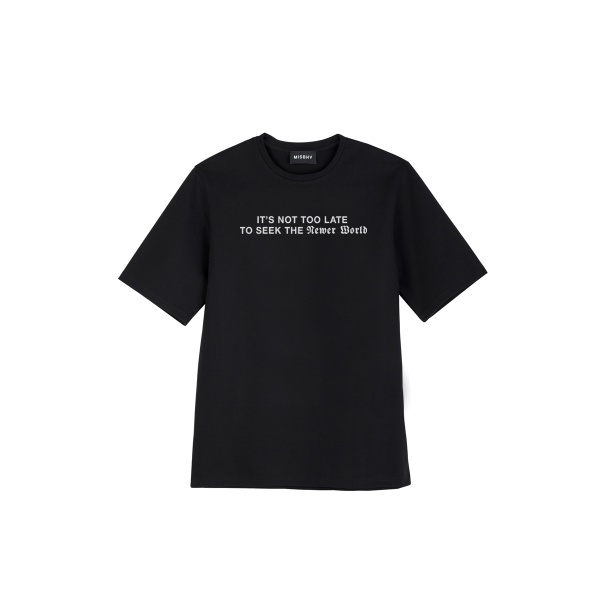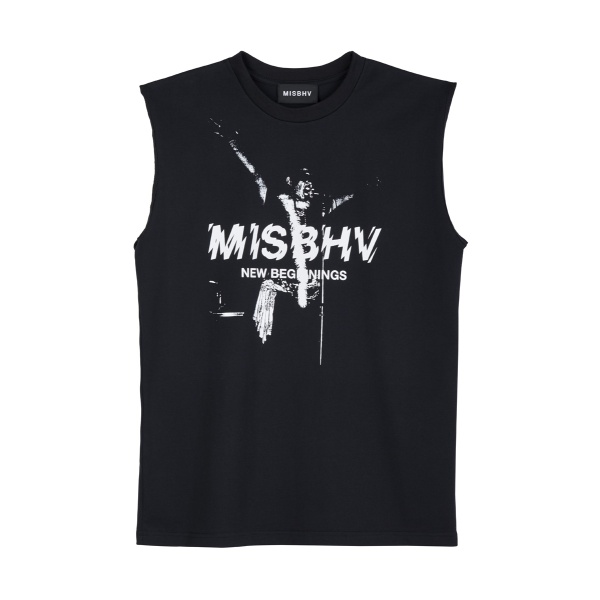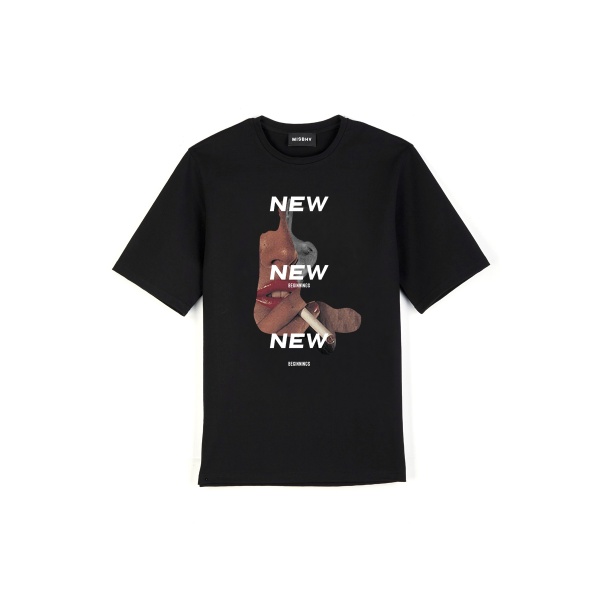 If you haven't heard of the Parisian brand Vetements over the last few fashion weeks then you haven't been paying attention. The brand has been launched in fashion's spotlight due to their 'revolutionary' ideas of deconstructing staple wardrobe pieces and reconstructing them in new contemporary ways. Kanye West being a big fan, they hand to be included in this list.
From the onset, you can see the evolution of the rock t-shirt throughout their hoodies mainly, and like MISBHV, they've taken a more simplistic approach and experimented with size, font, random imagery. It appears like the have taken the main elements of a rock t-shirt and created something new with those elements of font and imagery; what appears random can be successful as Vehements have proven. Their choice of words, imagery, colour, shape, length has sprung this vintage classic in today's fashion world.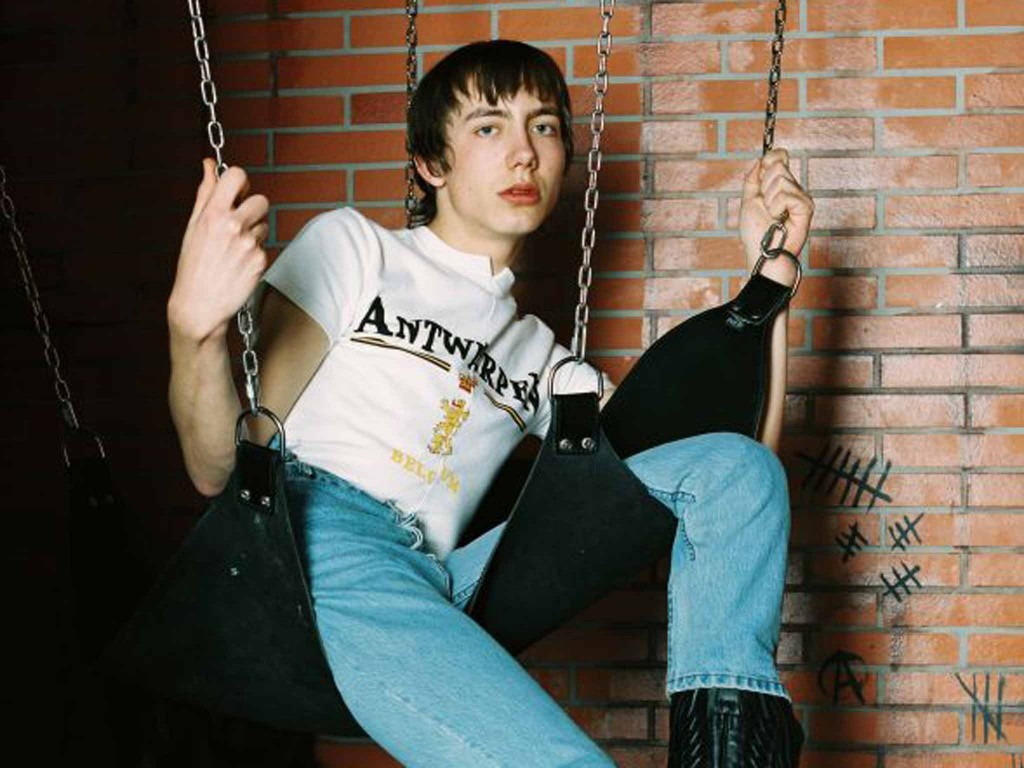 Vestments really capture that youth culture of the 80s and 90s that was burning alive in places like London and Berlin, with gothic and skinhead elements intertwined (again, the use of the combining subcultures). They tend to focus more on sporadic product placement that doesn't really make sense, there's a state of neutral chaos within the Vetements collection but it all seems to work consistently in harmony. Either, they're doing something that hasn't been done before which is causing people to love or hate them, and that's rock.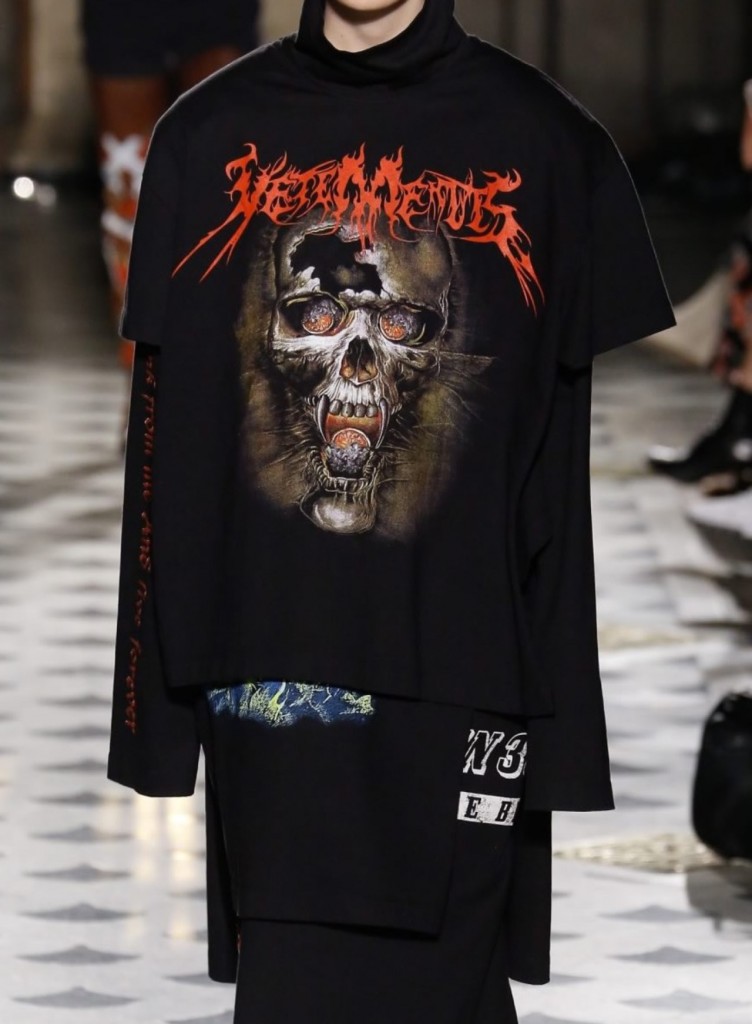 What way you remember the rock t-shirt is important, but what is more important is how brands today are switching up the past to create something new for the future. The key elements of what the rock t-shirt stood for previously still remain, but only it's more suited for today's youth. And it now comes in hoodies too.
Shop current rock inspired garments below: