The home of Mojitos and Latin American street food!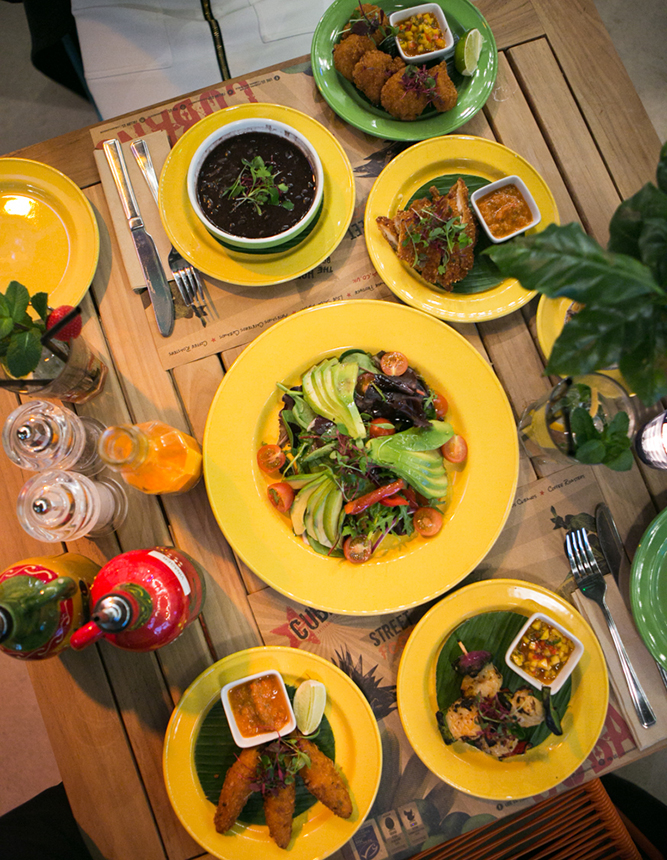 Cool vibe and fun sharing food.  Best to go with a group and order a few dishes to make the most of the menu.  We recommend selecting around 5-6 dishes between 2 (if you're a big eater) in order to try the best parts of the menu.  Being a pescatarian, this restaurant thankfully catered for our needs as it had an even keel of meat and fish dishes which we find quite rare; bonus!
The must-have dish?  'Pincho de gambas', AKA prawn skewers.  Succulent and full of flavour!
Not to be missed?  A coffee cocktail (café caney) with a sticky toffee banana cake!  Sweet, rich and absolutely more-ish; the perfect way to end your meal.
Take advantage of happy hour Monday to Sunday between 4pm and 7p; 2 for 1 cocktails!
To book, or for more info, click here.
Words: Samantha Ria
Photography: Benjamin Glean