"They're clothes I want to wear" states designer Jun Takahashi about the Undercover Spring/Summer 17 collection.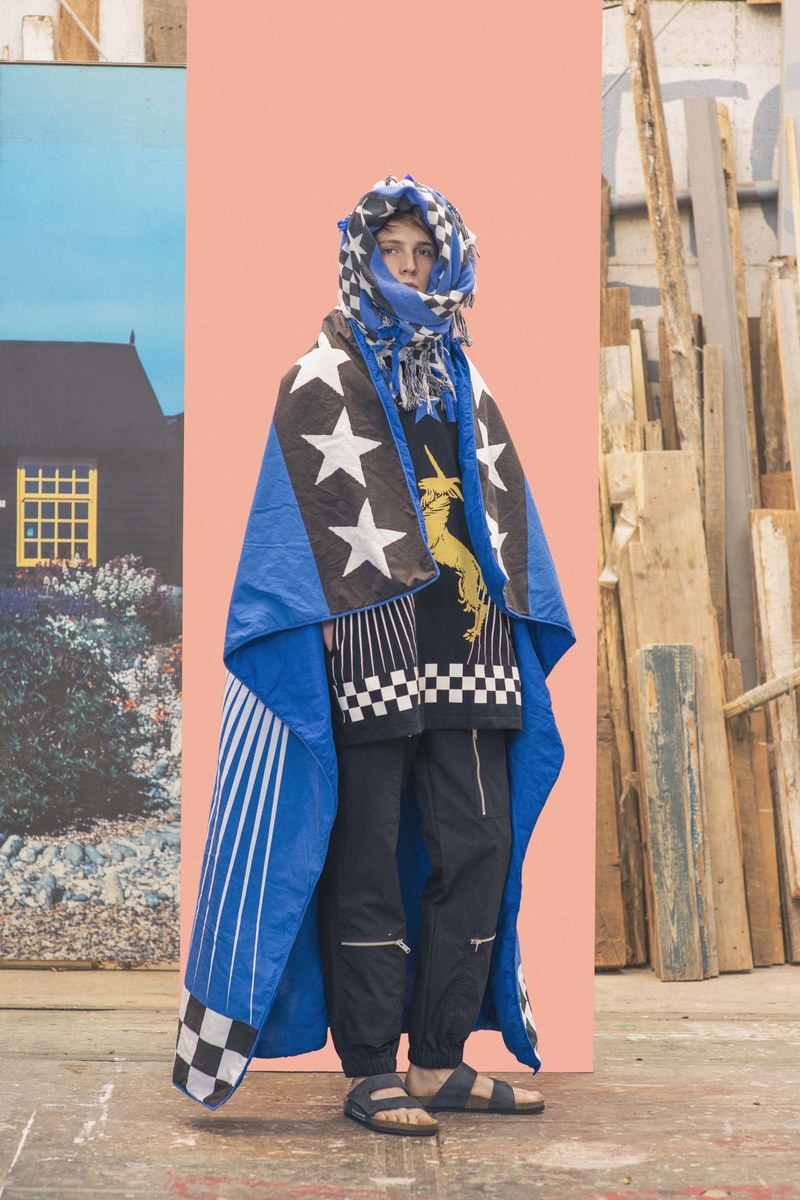 Utility and workwear were the roots from which the Undercover collection grew from and inspired improvisation from. With little explanation to the wacky and some what random designs, Takahashi creates a collection filled of graphic printed capes and scarves, knitwear featuring witches and bombers and trench coats embellished with embroidery.
"Waiting for the revolution" and "I can see more than you can see" are only a couple of the quotes that feature on the clothes that were showcased at a presentation rather than a catwalk, allowing the audience to take in the full beauty and artistry of the details.
See the full Undercover Spring/Summer 2017 Collection below: