You know what they say, 2 competing sportswear brands are better than one…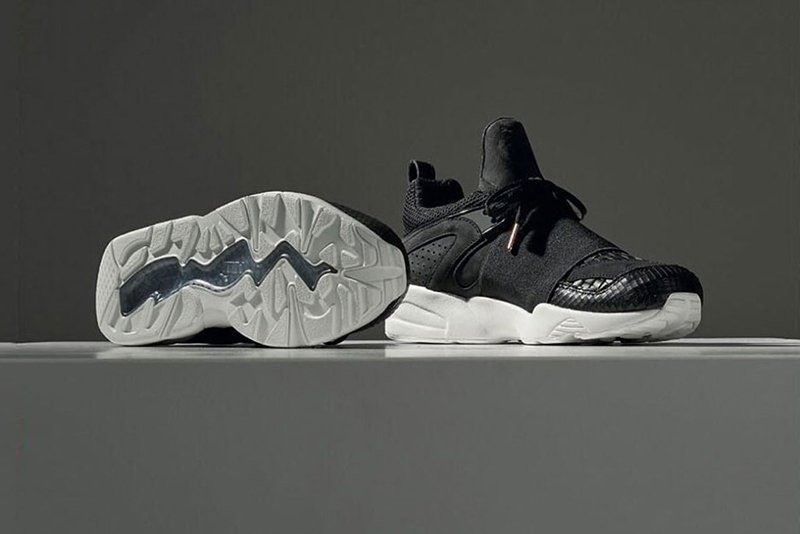 An unlikely collaboration has formed in the sportswear realm, and it takes the form of a Filling Pieces x Puma take on Puma's iconic Blaze Of Glory silhouette. Filling Pieces – the Amsterdam based sneaker-heads – are fairly minimalistic in their approach, so it seems only fitting to take on such a classic piece of Puma's repertoire.
Naturally, the new shoe is entirely monochromatic in colour, donning a mesh heel and tongue, paired with sleek suede accents and a chunky white midsole – all moulded to one exhilarating new style. The new and improved Blaze Of Glory will be available on July 22nd at select Filling Pieces retailers.