Formerly known as Elevate London, the newly revamped MARR present their SS17 debut.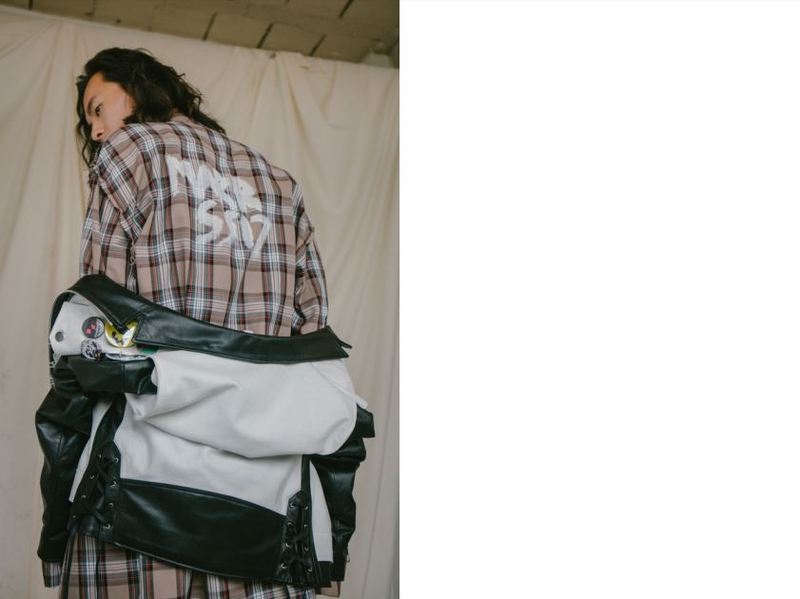 Defined by a raw, anarchic attitude and a desire to continually defy convention, SS17 – entitled Marr don't Care – includes a range of slogan infested shirts and monochromatic leather jackets as well as distressed denim. Infused with elements of punk and rebellion, the collection is an extension of Marr's eclectic brand persona – aiming to shock and inspire. Through a range of 'untidy' finishing, showcased through ripped edges and shoelace detailing, SS17 showcases attitudes of experimentation and a lack of creative limit.
The collection was designed alongside Todd Lynn and British jewellery designer Amanda Mansell, with hand painted pieces courtesy of contemporary artist George Morton Clark. Marr don't Care is exciting, rebellious and a true testament to the anti-establishment ethic of today's young people.