Yet another punk inspired offering.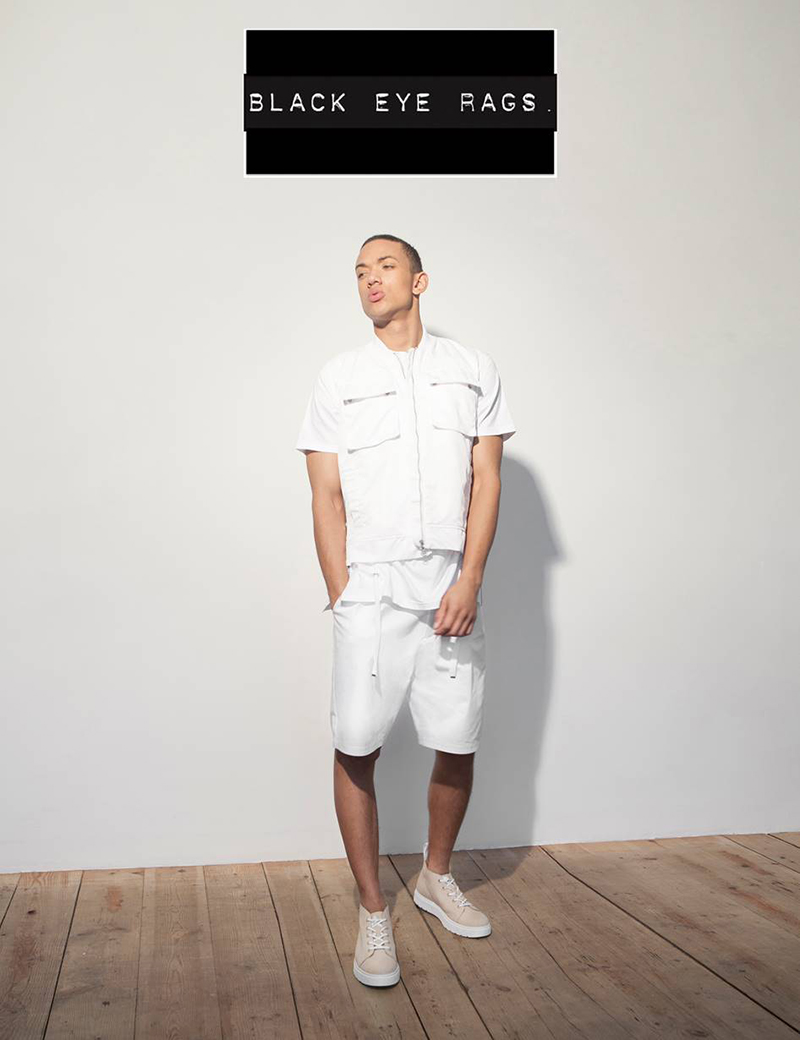 Season 3 sees an influx of punk instilled in Black Eye Rags clothing, as they draw inspiration from cult British heritage in the form of bondage t-shirts and military prints. Arguably, the collection was inspired by Westwood and McClaren's initial introduction of bondage styling through their Sex store back in 1974 alongside influences from the New Wave and 2 tone styles.
The collection encapsulates attitudes of post-modern punk rebellion and iconic Brit 70's style through a range of thick striped co-ords, camo print suits and military bomber jackets. Layering plays a main part within the Season 3 collection, as do details – with Black Eye Rags drawing a particular focus to accents such as thick zips and contrasting pocket details.
View the full lookbook below: