Cult British brand gets all angsty on us for Winter 2016.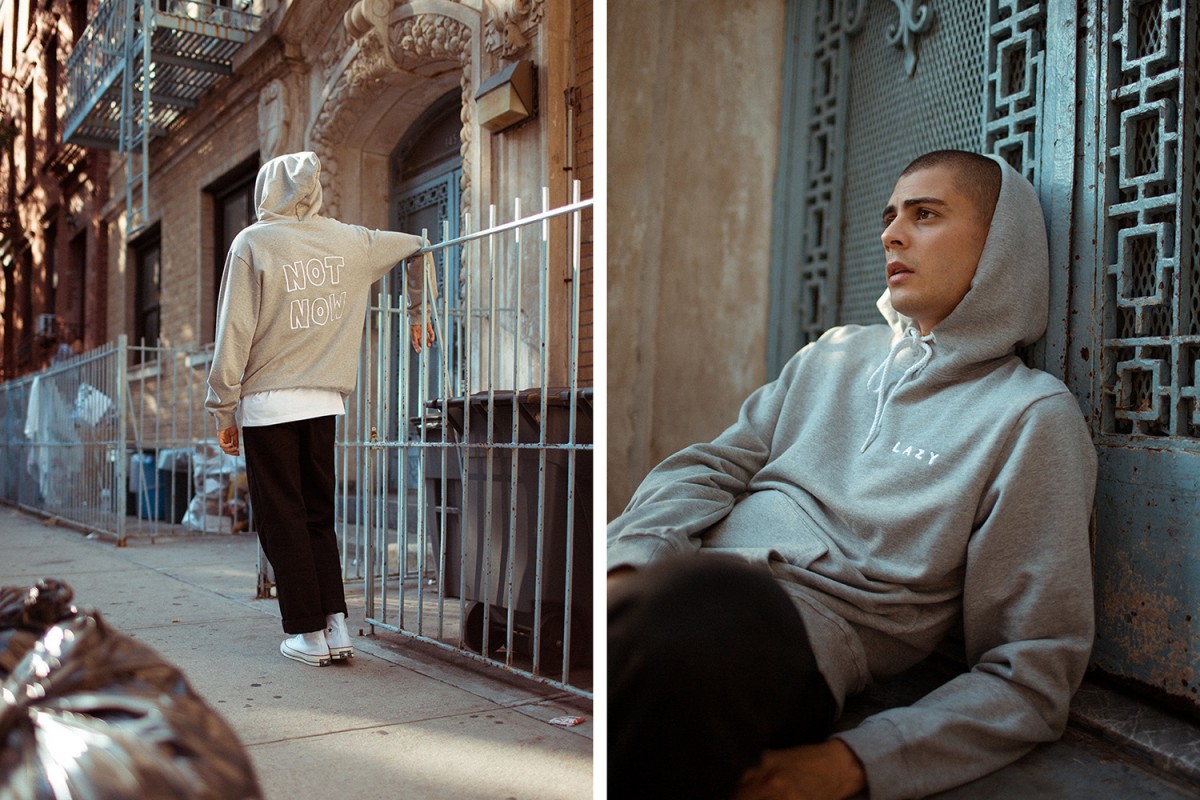 Lazy Oaf have gone stateside – Brooklyn, New York to be exact – to shoot their latest campaign, titled "Not Now". While the brand's classic aesthetic is still prominent, this season they've taken a more relaxed approach to their style, which works well in the setting of scruffy New York streets. The theme of apathetic angst is kept to through subtle details and cynical slogans such as "do nothing" and "inactive" scrawled across many of the garments. There are some real stand out pieces amongst the collection too, such as the military green Cult Leader Fishtail parka and an overshirt emblazoned with "Don't cut your hair don't get a job" on the back.
Check out the campaign images below and shop the Winter 2016 collection now in-store and online.