Zayn Malik spotted in denim and more denim.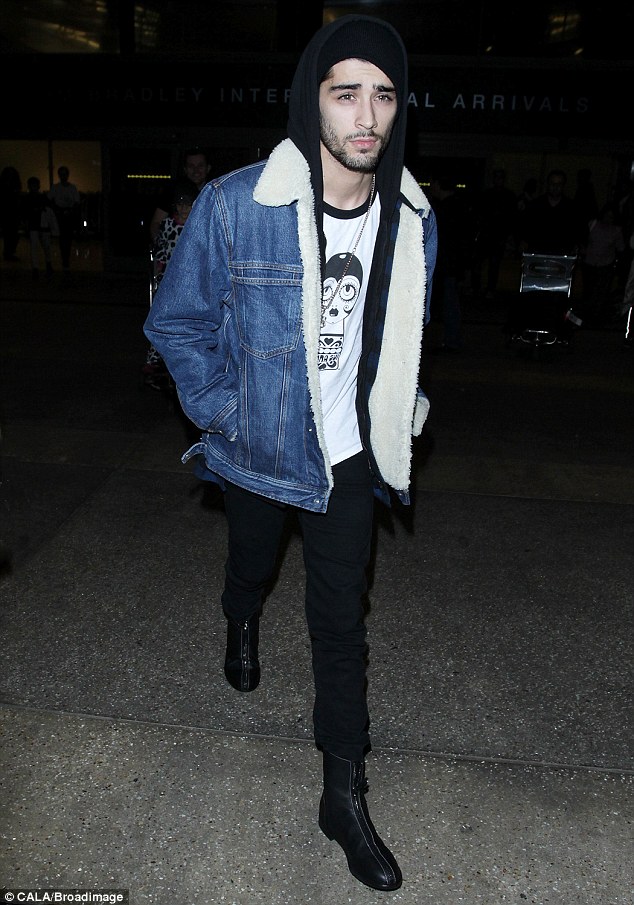 The 23-year-old singer has been spotted leaving Los Angeles International Airport on Saturday night wearing an oversized blue denim shearling-lined jacket layered over a t-shirt, hoodie and shirt. The star paired this with black jeans tucked into black army style boots.
Shop the look with similar items below.
Click here for the jacket.
Click here for the boots.