This is your best look at the collab yet.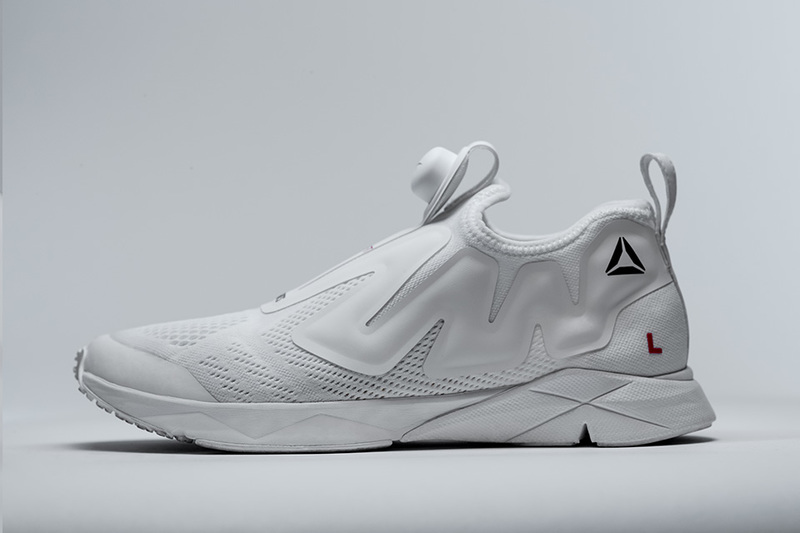 Following several teasers throughout the year, we now have our hands on some more images that take you up close and personal with the hotly-anticipated Vetements x Reebok Pump Supreme. The first collab between the two brands, the resulting shoe is a crisp white slip-on which debuted at a Vetements 'garage sale' in Seoul on Monday. Featuring the words 'LEFT' and 'RIGHT', other details include Reebok's Pump technology which creates a customised fit and a 'fusion fit sleeve' which enhances the fit and feel of the shoe.
Gurum Gvasalia, CEO of Vetements and also head designer Demna's brother, has suggested that there is more to come from both brands in the very near future. For now, the Vetements x Reebok Pump Supreme was sold exclusively at the Seoul 'garage sale' for approximately $350 USD, and it is not yet known if the footwear will retail in Europe or the U.S. Stay tuned to PAUSE for the latest details on this exciting collab.