Perfect for texting hypebeasts.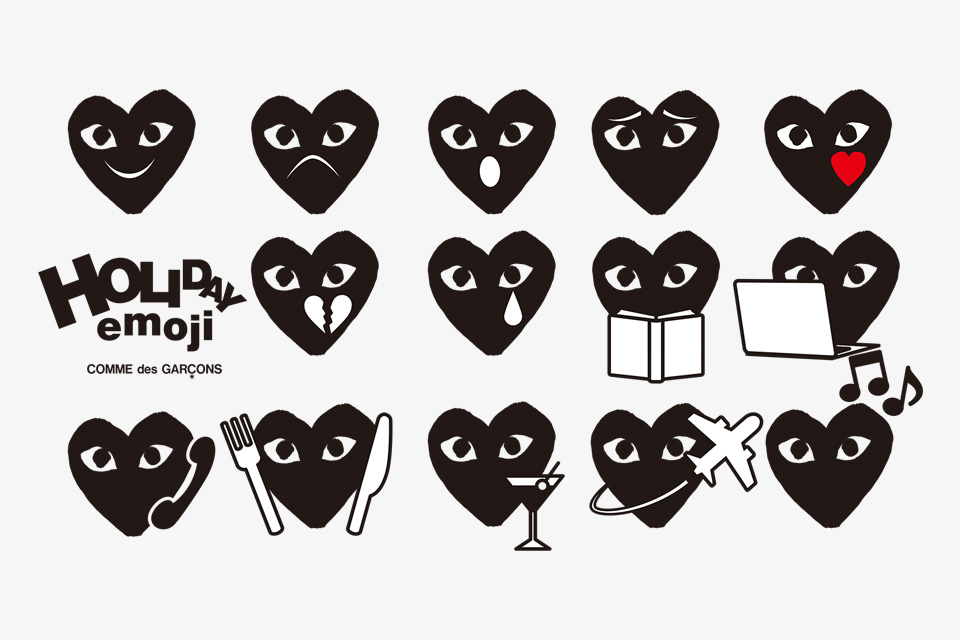 Commes des Garcons have announced they will be releasing a Holiday Emoji Pack, that makes use of the "Play Heart", which is one of the most recognizable icons in the fashion world. The pack will feature 24 emojis, all of which will be of using an Apple device.
The Commes des Garcons Emoji pack will be available November 23rd at Dover Street Market Ginza and the App Store.