Your girl might like it more.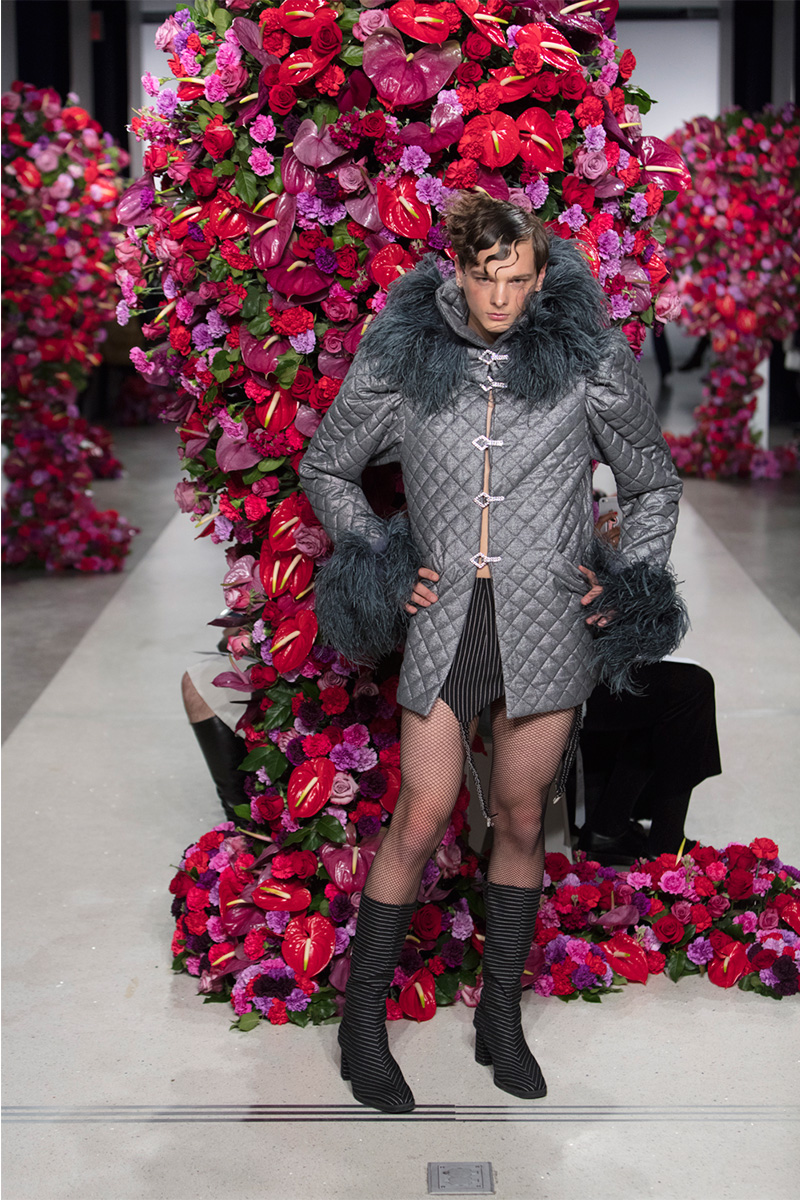 24-year-old Alejandro Gomez Palomo founded his label less than a year ago. His very first collection "Orlando" was focused on Virginia Woolf's take on the Shakespearean gender-fluid character. Palomo sources his vintage materials that tend to be used in womenswear from a factory in Córdoba (Spain). Even though the androgynous genius designs his collections for men, he is aware that women also buy his designs. Palomo thinks that there is "an attachment of mystery and excitement for women to buy men's clothes."
His newest collection presented at NYFWM blurred the line between genders once again. Shiny fabrics, knee-high boots, sheer fabrics, fishnets and corsets could all be spotted at the designer's show.