Kanye in Calabasas Yeezy HQ sporting Gosha and Adidas.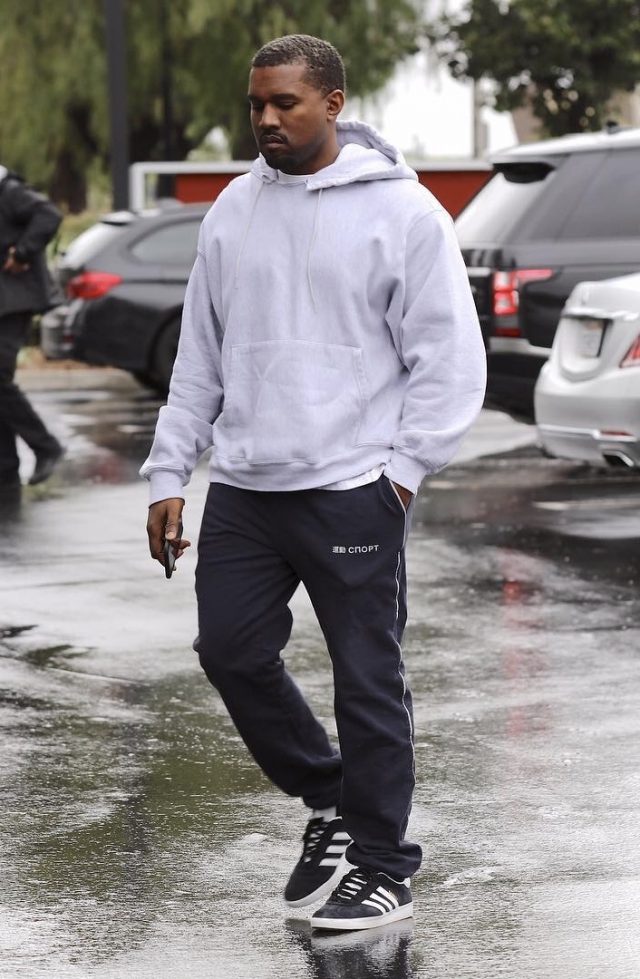 Kanye West was spotted at the Yeezy headquarters in Calabasas, California wearing a pair of Gosha Rubchinskiy Chinese and Cyrillic joggers paired with Adidas Gazelle in black suede.
Shop the look below: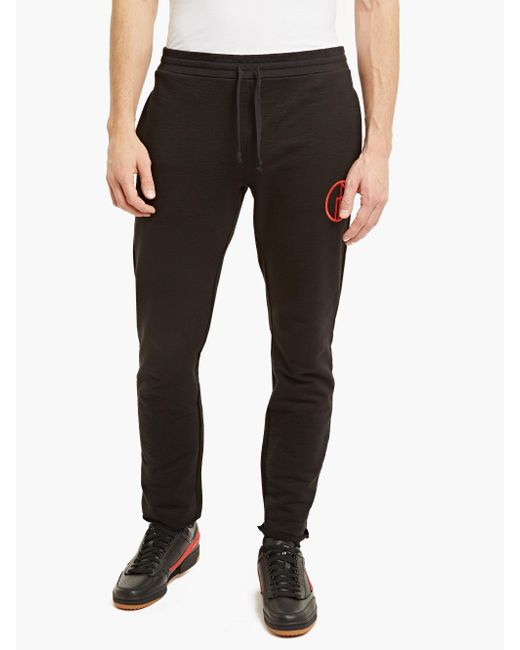 Gosha Rubchinskiy Logo Detail Cotton Joggers in Black – Click here to buy.
Adidas Gazelle Suede in black and white – Click here to buy.