The exhibitions runs until April 23.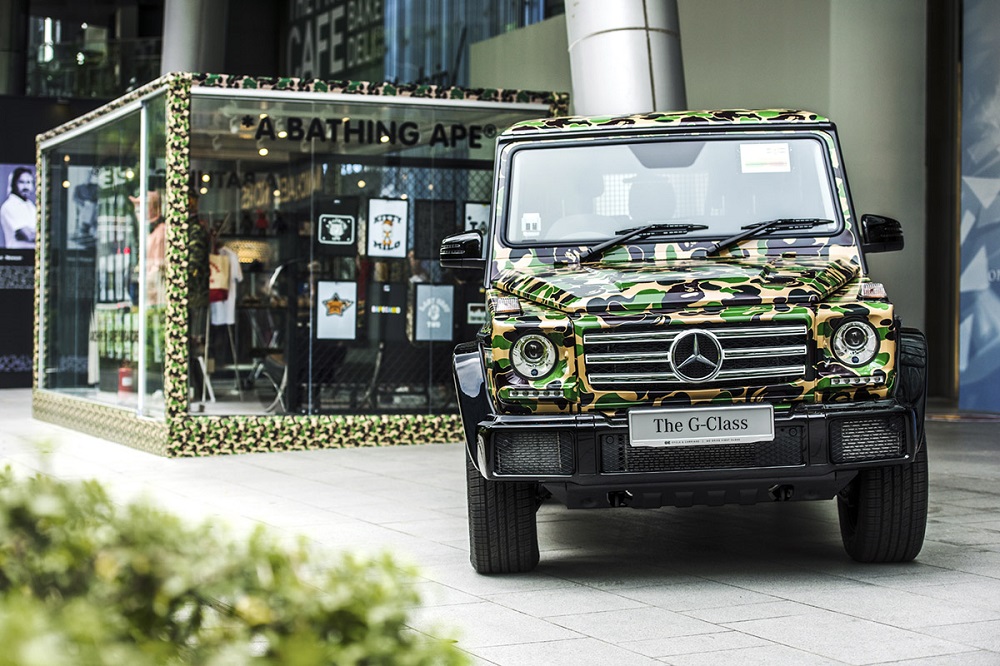 BAPE's archive exhibition showcases many interesting limited-edition pieces – including a BAPE camo Mercedes-Benz G-Class, which definitely gets the most attention. The BAPE merchandise was mainly donated by the BAPE Singapore store in addition to other contributions. The exhibitions showcases rare T-shirts from 2005 to 2014 and also adidas Superstar sneaker collaboration from 2003.
Mr. Wolfgang Huppenbauer, President & CEO of Mercedes-Benz Singapore said: "The Mercedes-Benz G-Class has always defied the norm – striking, rugged, and full of character, it takes more than 100 hours to craft each G-Class entirely by hand. Beyond strength and innovative technology, it is the dedication to quality that only the discerning can appreciate, much like BAPE's pursuit of producing quality products that have enabled it to reach cult status amongst its followers."
Mandarin Gallery Address:
Shopping Centre
33A Orchard Road
Singapore
238897
See more photos of BAPE's archive exhibition in Singapore below.