The rapper was spotted in Tokyo.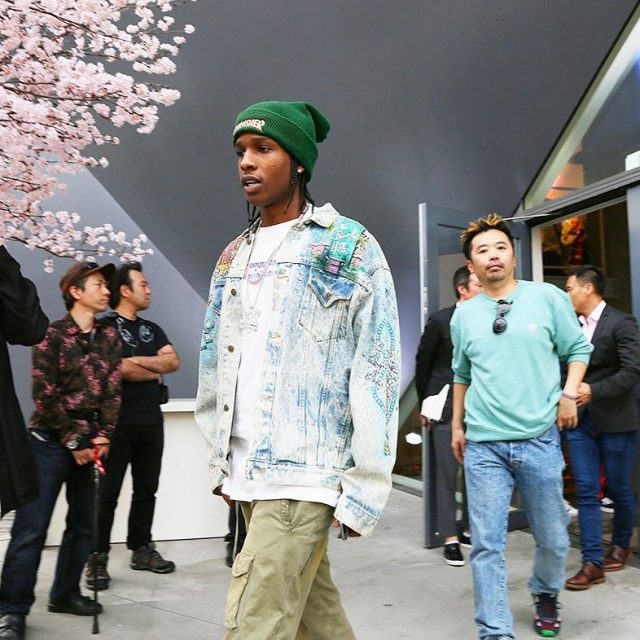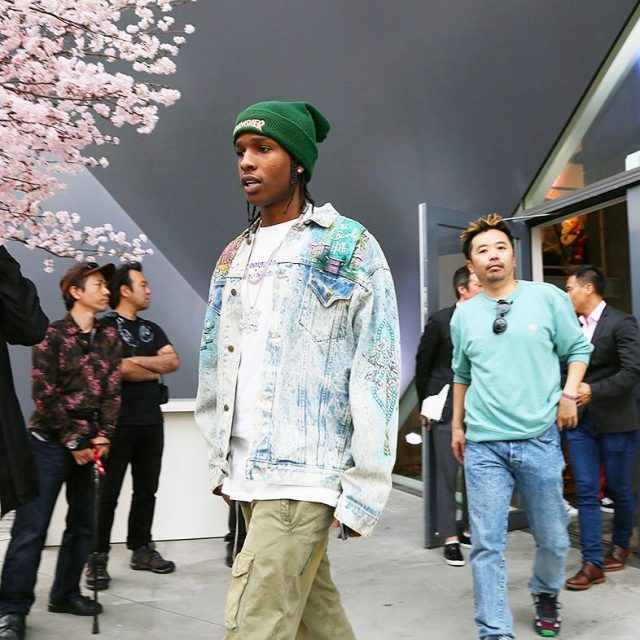 A$AP Rocky was spotted wearing a custom Guess denim jacket and a Thrasher beanie when he hosted a Guess Originals Club party in Tokyo. The Harlem rapper was also sporting Diplomat bird chains.
Get a similar look below:
Guess Denim Jacket With Abrasions – Click here to buy.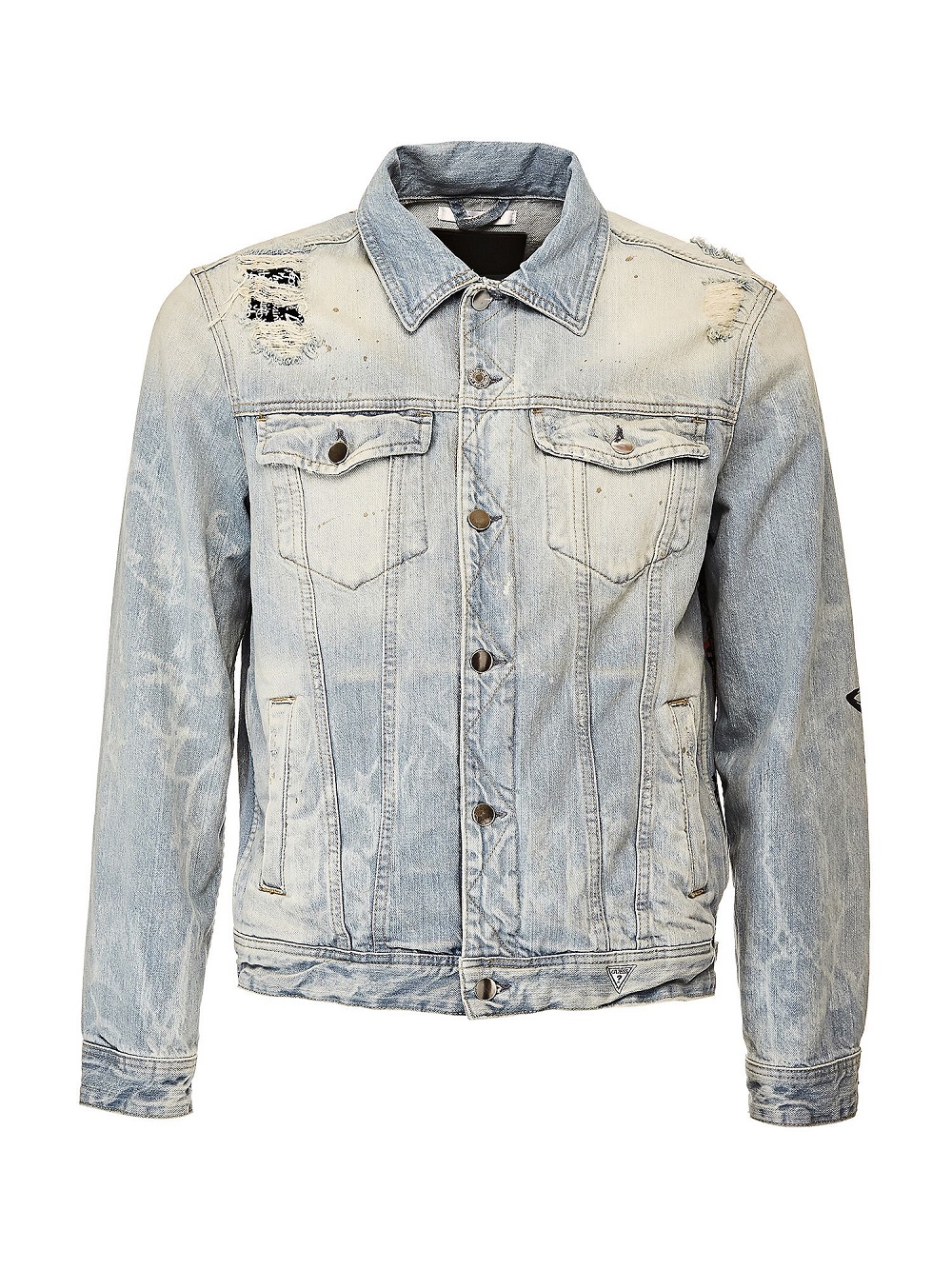 Green Trasher Beanie – Click here to buy.