The best look yet.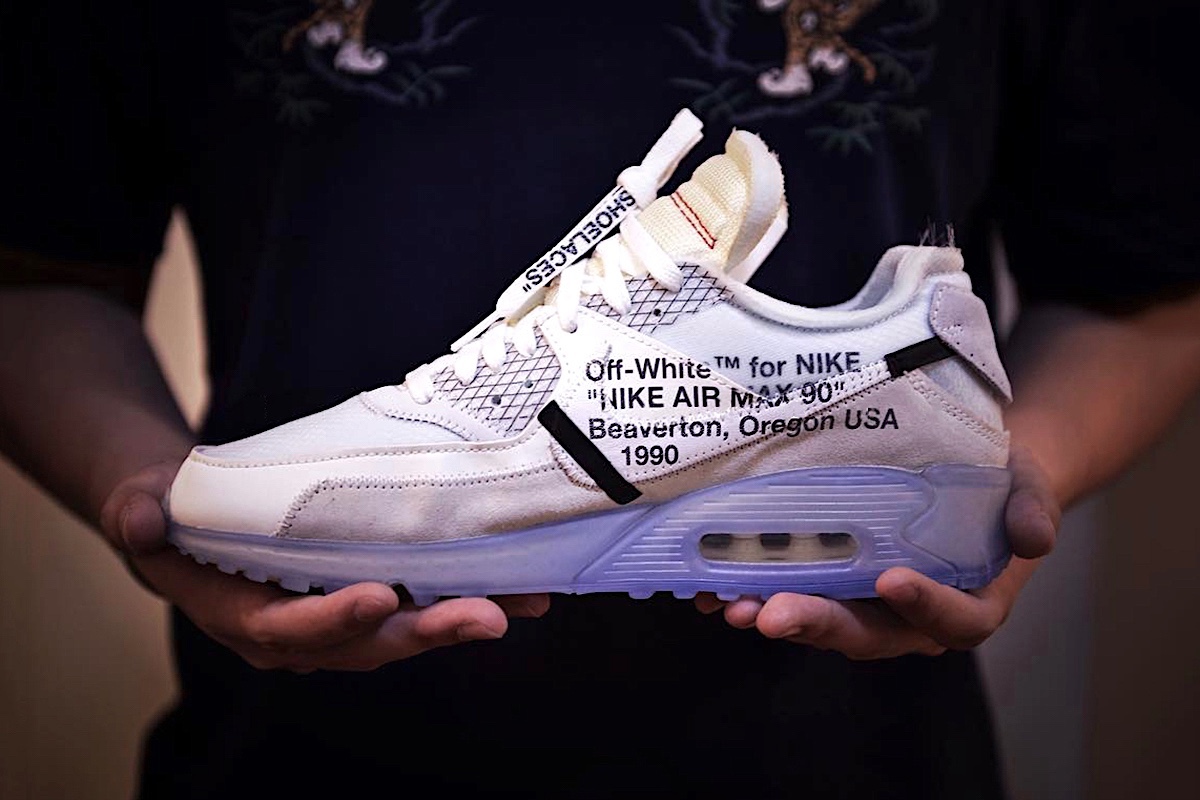 Recently images of an OFF-WHITE x Nike Air Max 90 collaboration leaked online causing an uproar of hype amongst the sneaker and streetwear community. Finally we are now able to have a clear look at the sneaker. It is rumoured that Virgil Abloh, Off-White's Creative Director, has a line of Nike collaborations expected to release this year.
The Air Max 90 features a mixture of fabrics, including a suede upper and leather patchwork. Other features include the reversing of stitched panels with bold branding printed across the sneaker, reading "Off-White™ for NIKE "NIKE AIR MAX 90″ Beaverton, Oregon USA 1990".
Other leaked images in anticipation for the collaboration between Off-White and Nike include the Air Jordan 1 and the Air VaporMax.
The previously leaked images for the collaboration can be seen below.