Guess who's back (back, back).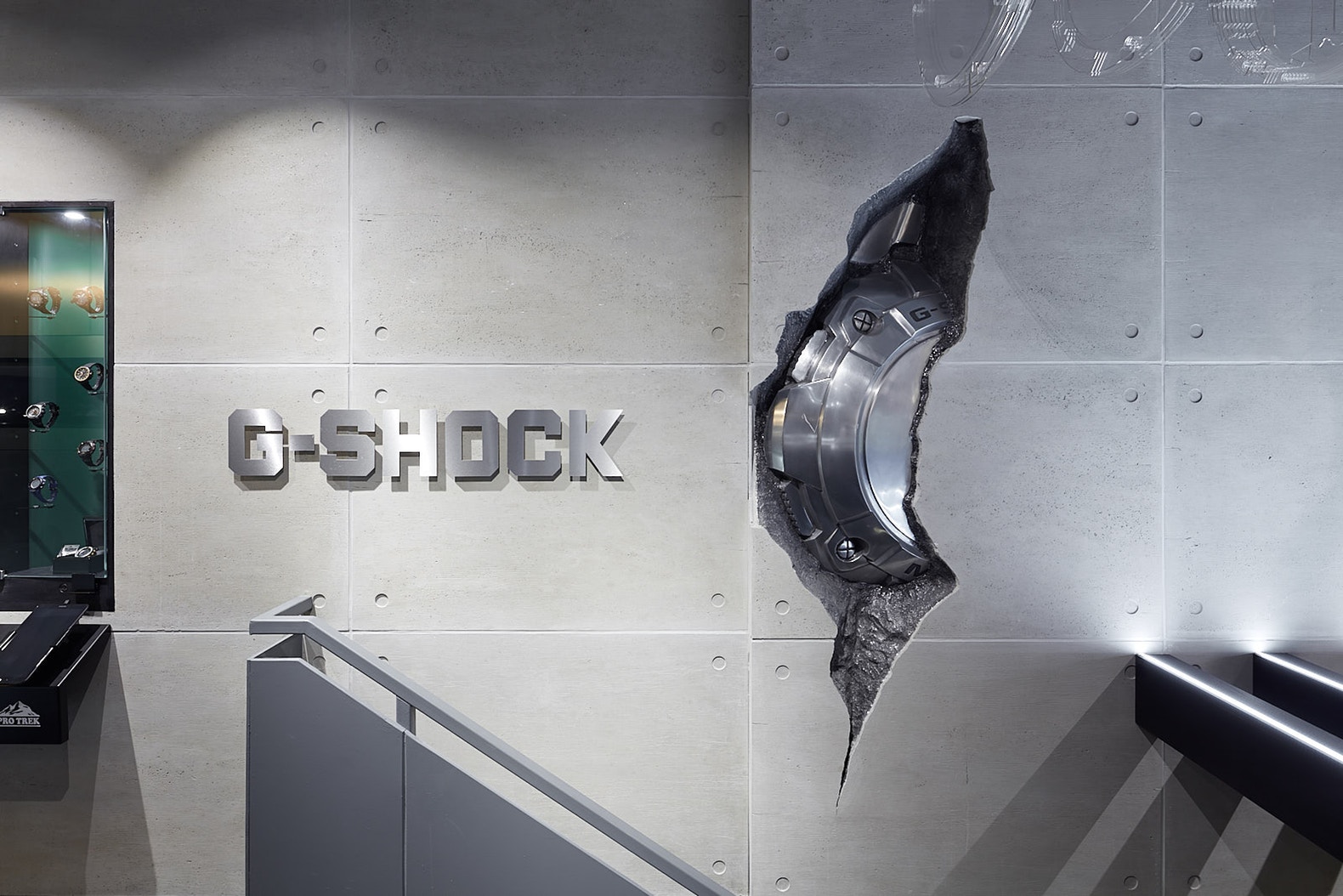 Two decades ago, 56a Carnaby Street was a vibrant space rented out to Casio's G-SHOCK line. Its opening marked a prosperous 10 years, a decade where Casio's popular line of watches held tenure over celebrity accessorizing. From Rihanna and Kanye to Bieber and Eminem, G-SHOCK held it down in London, its fame skyrocketed forward throughout the 2000s.
But 12 years after its grand opening, G-SHOCK Carnaby Street location closed, a compromise Casio made in order to open two other London stores.
Now, the brand is making a big return, heading right back to the address where it first opened  in a new two-story flagship shop designed and built by Double Retail.
In a statement, G-SHOCK said the new shop "will pay homage to a long standing and poignant relationship. London served as a tough, bold and ambitious backdrop to launch the first ever store, a description true of G-SHOCK's world famous philosophy and a perfect place for the story to begin."
Take a look inside the store's new flagship location, a palace of concrete wall panels, futuristic steel surfaces and ascetic slate floors.