Industrial style.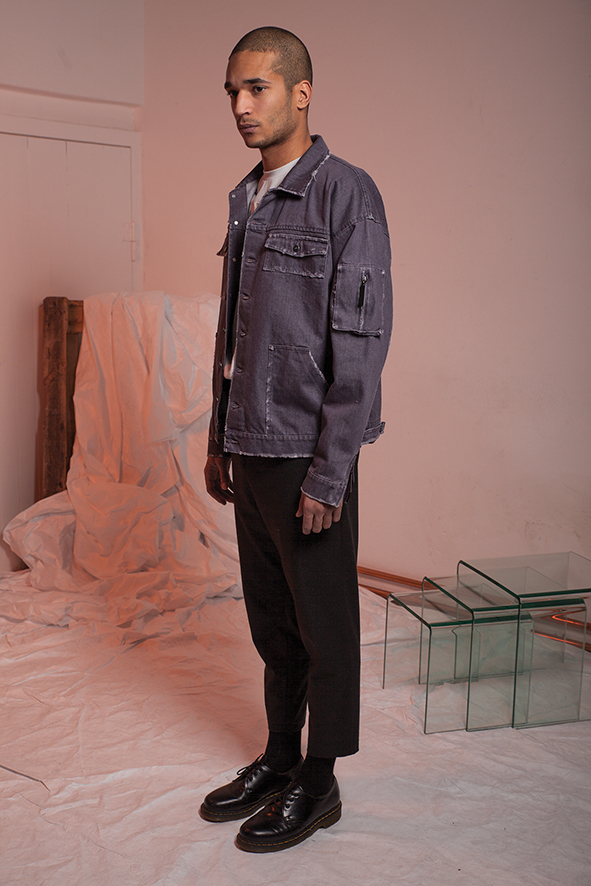 The Cologne based brand AOD are set to drop their first collection for Autumn/Winter 2017. The collection is influenced by different fields of Industrial Design. Everything from typography and prints to Corporate Identity where graphics look at household, medical and Hi-Fi items for inspiration. Focus on design continues over to the packaging, icons and infographics to give you the full package. AOD have played with exciting combinations of print, print techniques and placement of print to create interesting compositions.
The 13 piece collection comprises of seven t-shirts, two long-sleeve tops, a denim jacket, a lightweight Summer coat and two hats. Each piece is limited to 200 pieces and manufactured under high-quality standards in Italy. The collection ranges between €60 – €250.
The colours range from "bland shades" such as black, tarmac-grey and off-white to vivid shades like cedar wood. Each colour was chosen to underline or increase functionality of the products. The highlight of the collection is the Summer-Coat. It was the ambition to use a material which is not only aesthetically pleasing but also very light and cooling to the skin whilst simultaneously being water resistant, breathable and robust. Through research AOD discovered Tyvec which is originally used in architecture to protect buildings from environmental impact.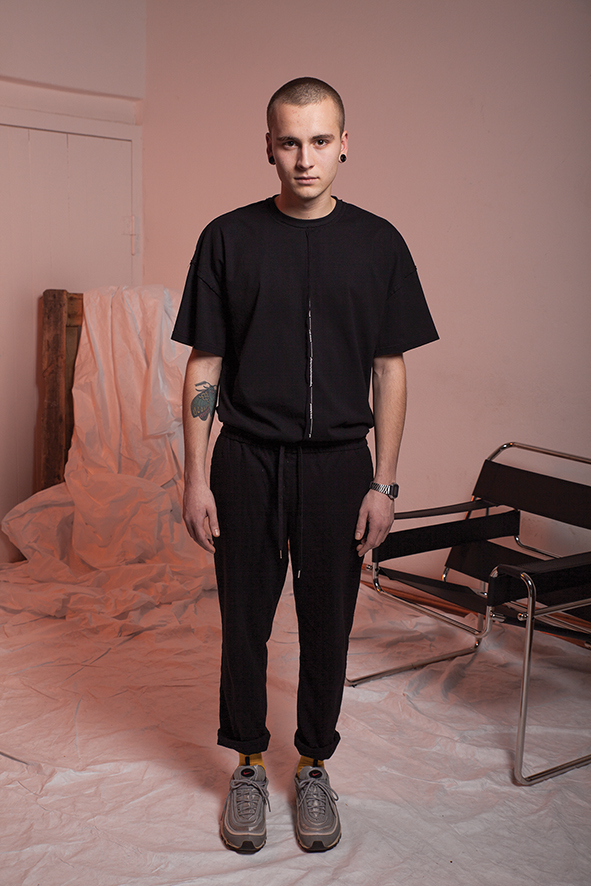 AOD aims to provide products which are useful, made to high quality standards and design standards. AOD view their brand as a concept. "A concept with a well thought-out and clear corporate identity, starting with the products and going as far as packaging and labelling of those products." Accurate and careful design leads to simple but significant products.
The packaging concept takes an interesting approach with products arriving in zip-lock shielding bags. Hangtags are made of industrial PVC with embossed information fixed on a 2.0mm steel rope. Everything will be housed in an exclusive Styrofoam box with hand signed information to highlight the industrial background of the AOD concept and to provide a unique unboxing experience.
The full collection is currently available via the AOD website. AOD is currently stocked in Store at LHP Tokyo, Osaka and Nagoya.
Check out the collection and the details below: