If you have just joined a dance class, you have come to the realization that it's not just about learning a dance routine. There's so much more to focus on. Primarily, getting the right costume that will be comfortable and show off your personality. The sheer number of dance costumes available on the market might overwhelm you. However, it is important not to panic.
Here are some tips that will come in handy when choosing dancewear:
Dance Shoes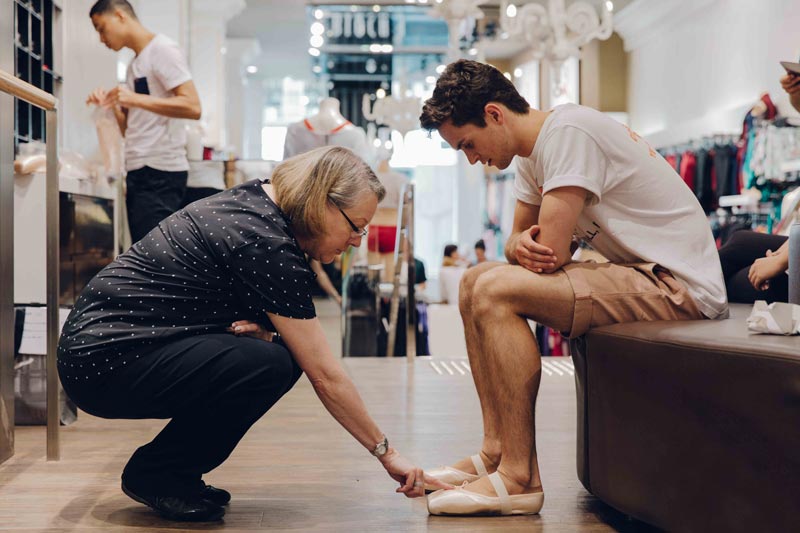 Different dances have different shoe requirements. Once you find out the type of shoe you need, visit a dance shop to be fitted by a professional. Wearing ill-fitting shoes results in sore feet and can lead to bad dancing habits.
When trying out your dance shoes, you need to consider what you will be wearing them with: tights and socks. For a perfect fit, carry your socks with you to the shoe fitting.
Dance Leotard
For different dance styles, a wide range of dancewear is worn. However, leotards are worn in most dances, including jazz and ballet. Before buying your leotard, check with your dance school to find out if they have a color scheme or any other dress codes.
Once you have this information, you can pick a style that you like. If there is no predetermined color scheme at your school, pick your favorite one and stick with it. Remember that leotards are skin tight, so be careful when picking undergarments. Panty lines and bra straps can easily be seen under your leotard.
Jazz Pants/ Dance Tights
Depending on which class you are enrolled in, you can wear a number of things to go with your leotard. In ballet, a pair of pink tights will perfectly complement your leotard. For tap and jazz classes, you can wear jazz pants over your leotard. To liven up your outfit, wear a pair of leggings over the leotard.
If you want, you can keep your legs bare and wear just ballet socks to your classes. However, note that only younger children do this.
Dance Skirts
Shorts or skirts can be worn over a leotard in black or a matching color. There is a wide variety of skirts in the market. The normal style for ballet class is a short wrap around the skirt.
T-shirts and Cardigans
If you are wearing a leotard for the first time, you might feel exposed. However, this clothing item will really help you to feel like a dancer and improve your posture. You can wear a cardigan or t-shirt over your leotard if you feel too self-conscious.
You can also opt for a traditional ballet cardigan that wraps around the torso and ties at the back. These cardigans exist in a variety of colors that can match your leotard. A t-shirt is also a popular clothing item in dance studios. Most dancers cut theirs to suit their styles.
Dance Accessories
Legwarmers are practical clothing items as they keep your legs toasty as you warm up. You can buy them to match the rest of your outfit or select bright colors as a contrast. Legwarmers come in a huge variety of sizes and colors, so choose wisely.
Hair
Your hair must always be tied back during practice unless your teacher tells you otherwise. In ballet dance, a bun is the most common hairstyle, as it makes you feel the part. Pull your hair neatly into a bun and pin it in place using hair toggles.
When looking for dance costumes at Just for Kix for instance, have your measurements ready. That way, you will avoid buying clothes that are too small or too big for your frame, which might affect your performance.