How To With Virgil Abloh.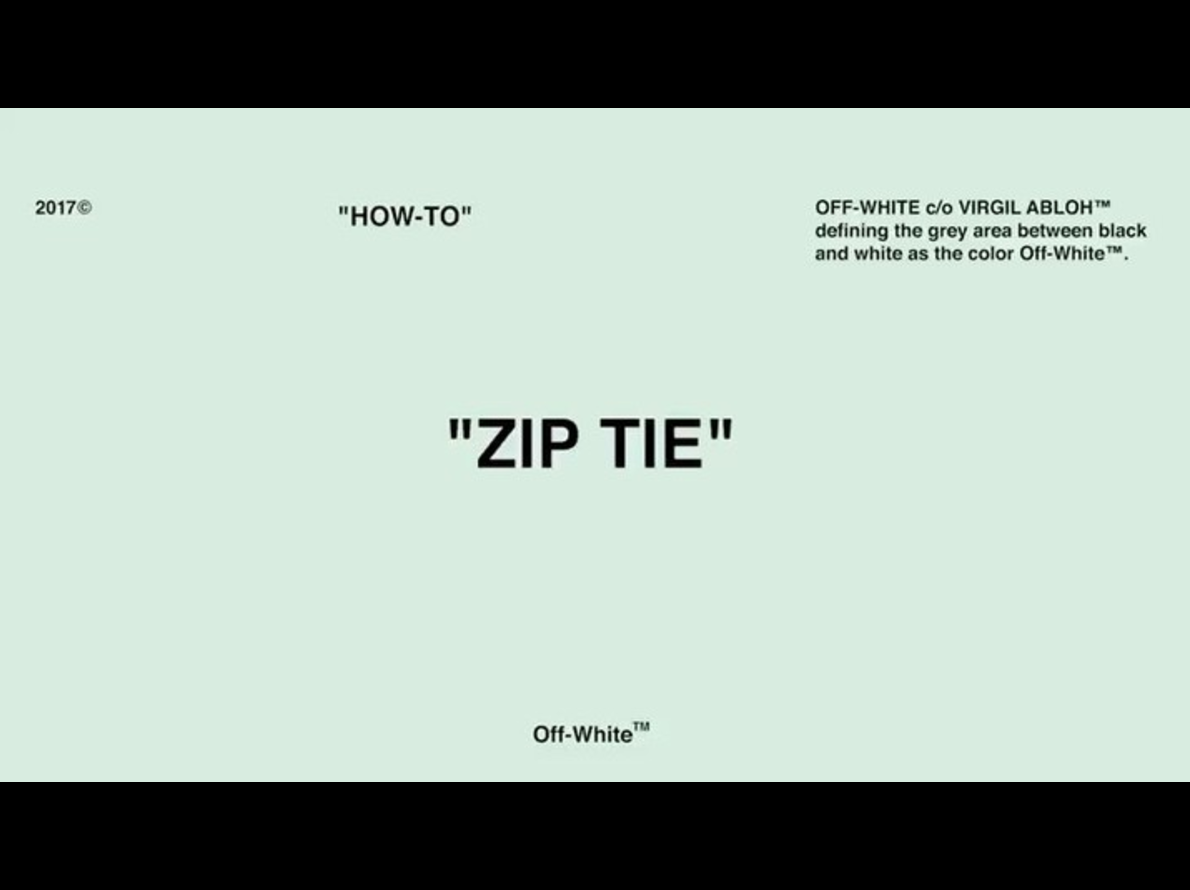 Off-White took to Instagram to show their "Zip Tie How To", explaining what to do with the Zip Tie labels that their products come with, as many consumers leave the labels on. The video shows a model cutting the tie and dropping it on the floor before a screen with "LEAVE IT ALONE" flashes up and the video reverses to the model sitting down, with the zip tie back on, answering the question "what DO I do with the zip tie on my brand new Off-White clothing?"
Check out the video above and head over to Off-White's webstore to shop the brand.