Featuring a cameo from Ric Flair himself.
After Migos performed at Coachella on Sunday, one of the trio's members, Offset, made his way to the set of "The Tonight Show Starring Jimmy Fallon" along with Metro Boomin, in order to perform the track "Ric Flair Drip" which featured on last year's collaborative album with 21 Savage, Without Warning. However, they didn't just perform the song as they went above and beyond what most would be prepared to do, as they set up a wrestling ring on stage and secured a cameo from Ric Flair himself, this isn't even mentioning the fact that Offset went full out wrestler when it came to his outfit.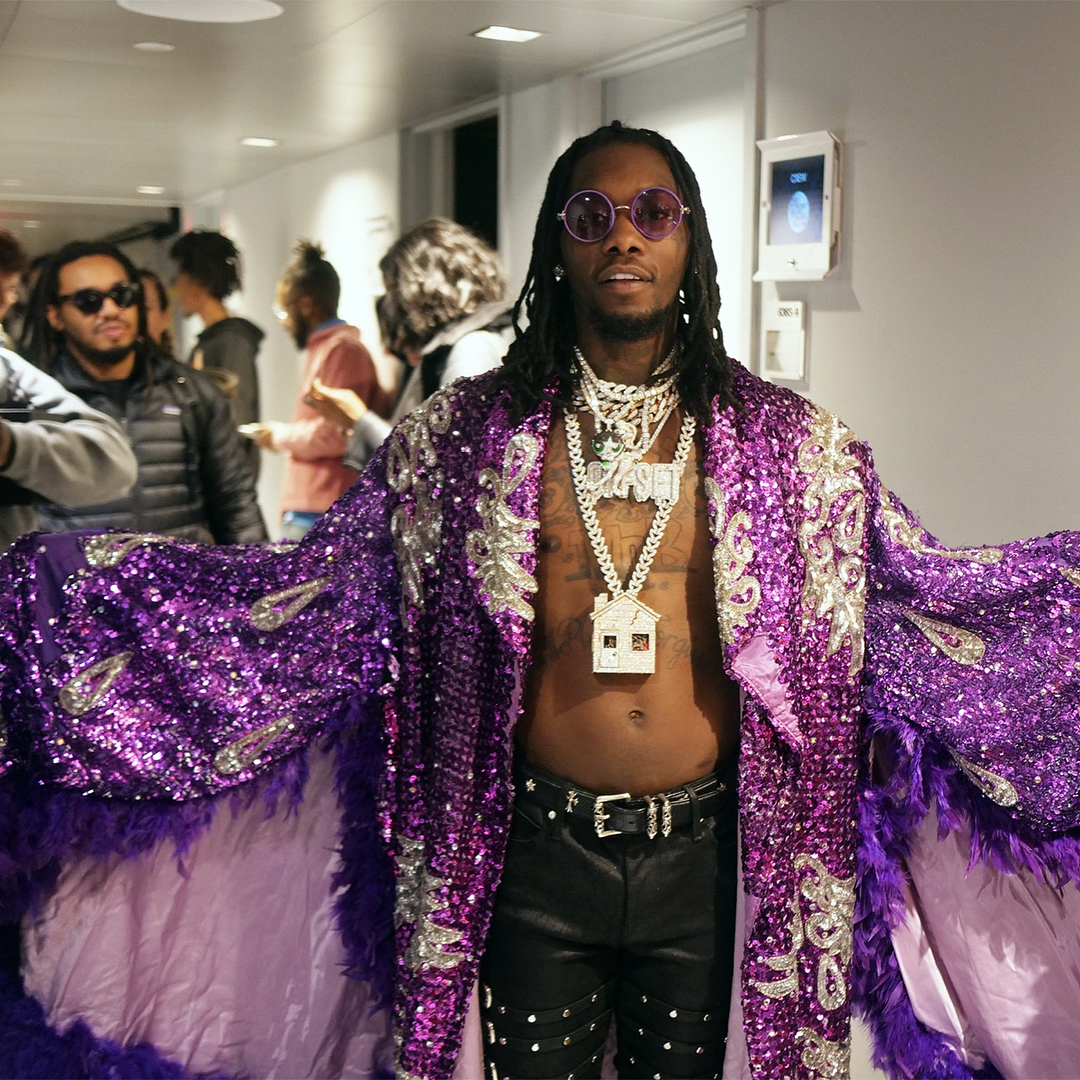 Specifically, we saw the American hip hop recording artist from Lawrenceville, Georgia, adorn himself in a heavily sequinned purple robe that featured silver patterning across the body and feathers around the outskirts of the material. All of this of course matched with his purple-framed circular sunglasses, and complimented his black leather pants, as well as the jewellery around his neck – that of course came in copious quantities. Take a look at Offset opposite and watch his performance with Metro Boomin below.