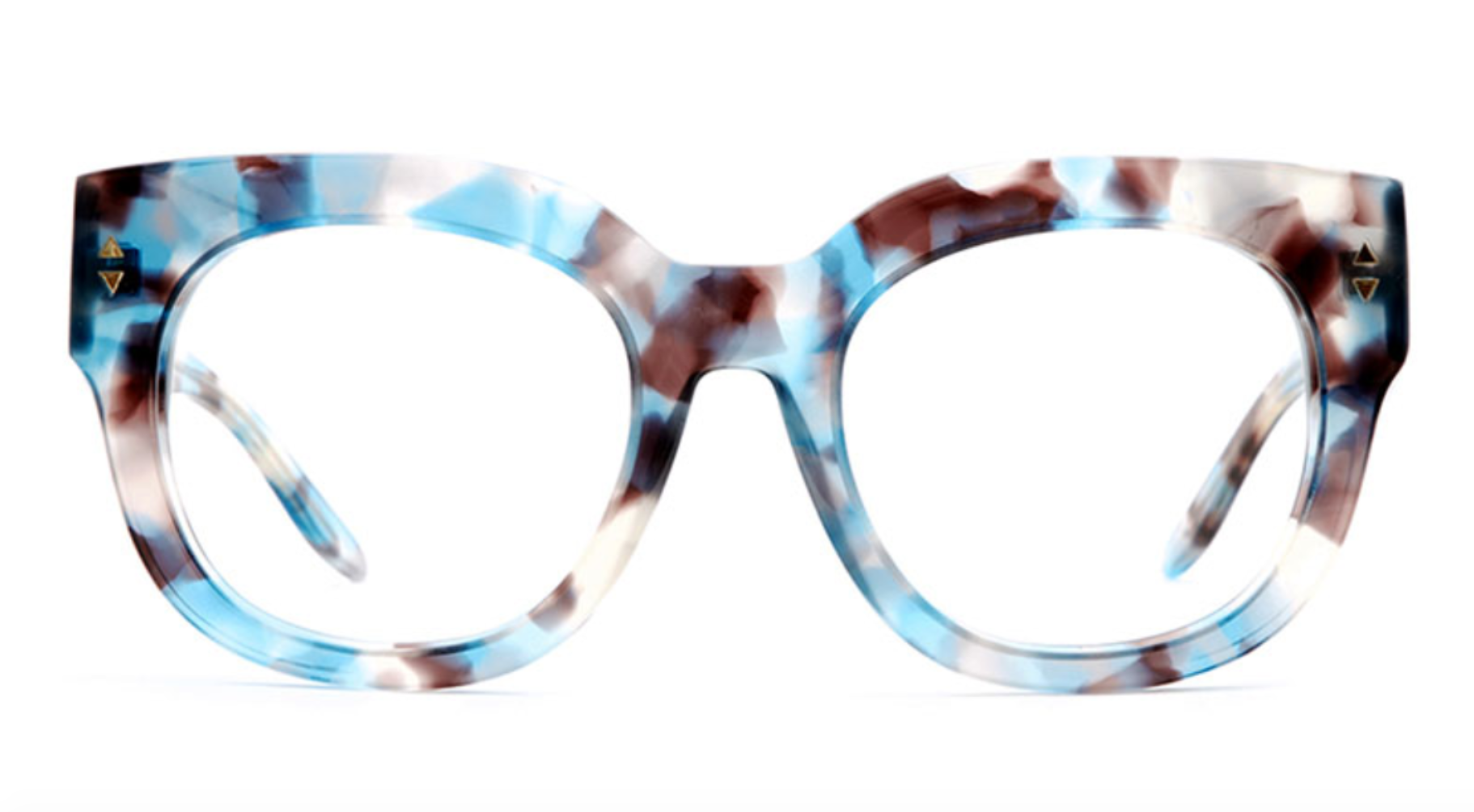 Handmade Designer Specs from a hands-on Optician and Designer.
When I arrived at the Richmond Opticians for more appointment, I was not expecting to be greeted by the man behind the frames. Alexis Amor has been running his own opticians (Iris) for 15 years, and made the decision to set up his own label around 6 years ago.  Aside from handmade and hand finished eyewear, sunglasses and precision eye testing is a major part of the brand.
I was taken through for my eye test in a seperate building, which also houses a showroom with a wide range of the Designer's products. With an update on my prescription, Mr Amor consulted on options for my new specs. He enquired about my personal style, lifestyle and specs I had previously worn.
Although I opted for a pair of Alexis Amor Drew specs in gold, there are plenty of options for a more outgoing eyewear style. Amor has a keen eye and highlighted exactly where my pupils and eyebrows should be when wearing glasses. Rough range of pricing is £195-£245. While all styles and ranges including his designer collaborations such as "The Rae" with the resort brand founder are availible online, the bonus of heading instore is after a coffee and a quick catch up on emails, my new specs with prescription lenses were ready for collection. This is a major win for anyone mega busy that require an efficient service.
Thats not the only bonus. Standard lenses are generally free of charge, saving sometimes 30-50% while insisiting you get a high-end eyewear investment. Weeks later my glasses are still sturdy (dropped them a few times), light so I can forget about them and stay in place. Investigate for yourself.
Instagram: @alexisamor.eyewear
PHOTO CREDIT: @Alexisamor