Pearl season has sprung
For clarification: Pearls isn't back, it has sprung and bloomed through all genders of 2020. With the Spring season fully in force, we've seen more men indulge into the exquisite taste of glistening necklaces day by day. Mixing, matching and layering a range of different necklace styles, the pearl gem has always been a valuable statement piece for years.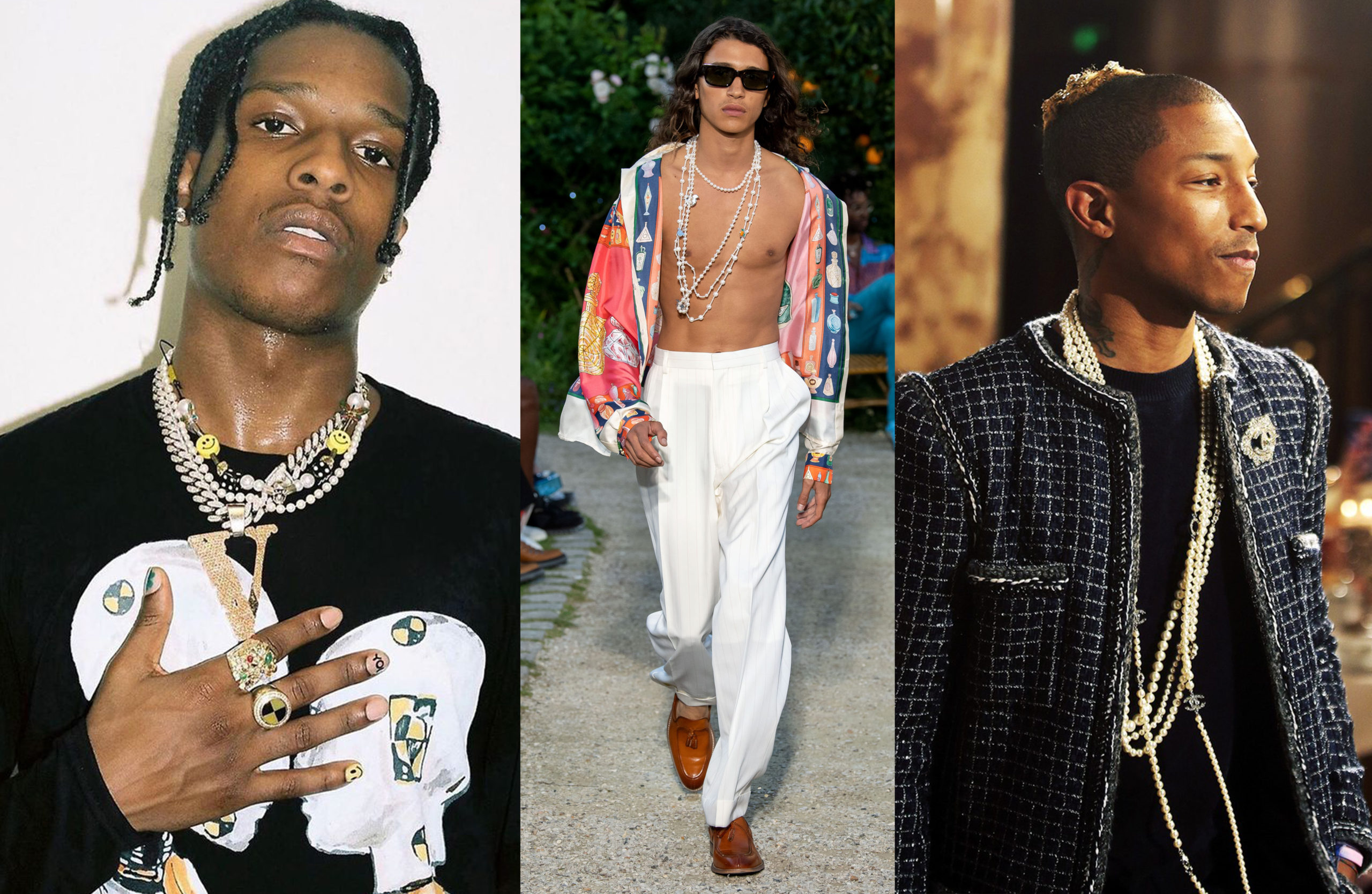 PHOTO CREDIT: @ASAPROCKY, @ Alessandro Viero for Casablanca,  @ Pharrell for Chanel
If we rewind back in times, we all know the iridescent gem is officially the oldest gemstone in the world. Standing for a symbol for sophistication, the pearl necklace had always been identified with Gabrielle Bonheur "Coco" Chanel, back in the 1920s during the launch of her brand Chanel. When we think of pearl necklaces, we instantly think of Chanel as the brand took these gems as apart of its DNA, as well as the woman behind it. Coco Chanel wore multiple strands of pearls constantly, which become apart of her everyday image. "A woman needs ropes and ropes of pearls" quoted by the iconic woman herself. The pearls became a statement piece for woman and were seen through the years on Chanel's runway collections presented by Karl Lagerfeld.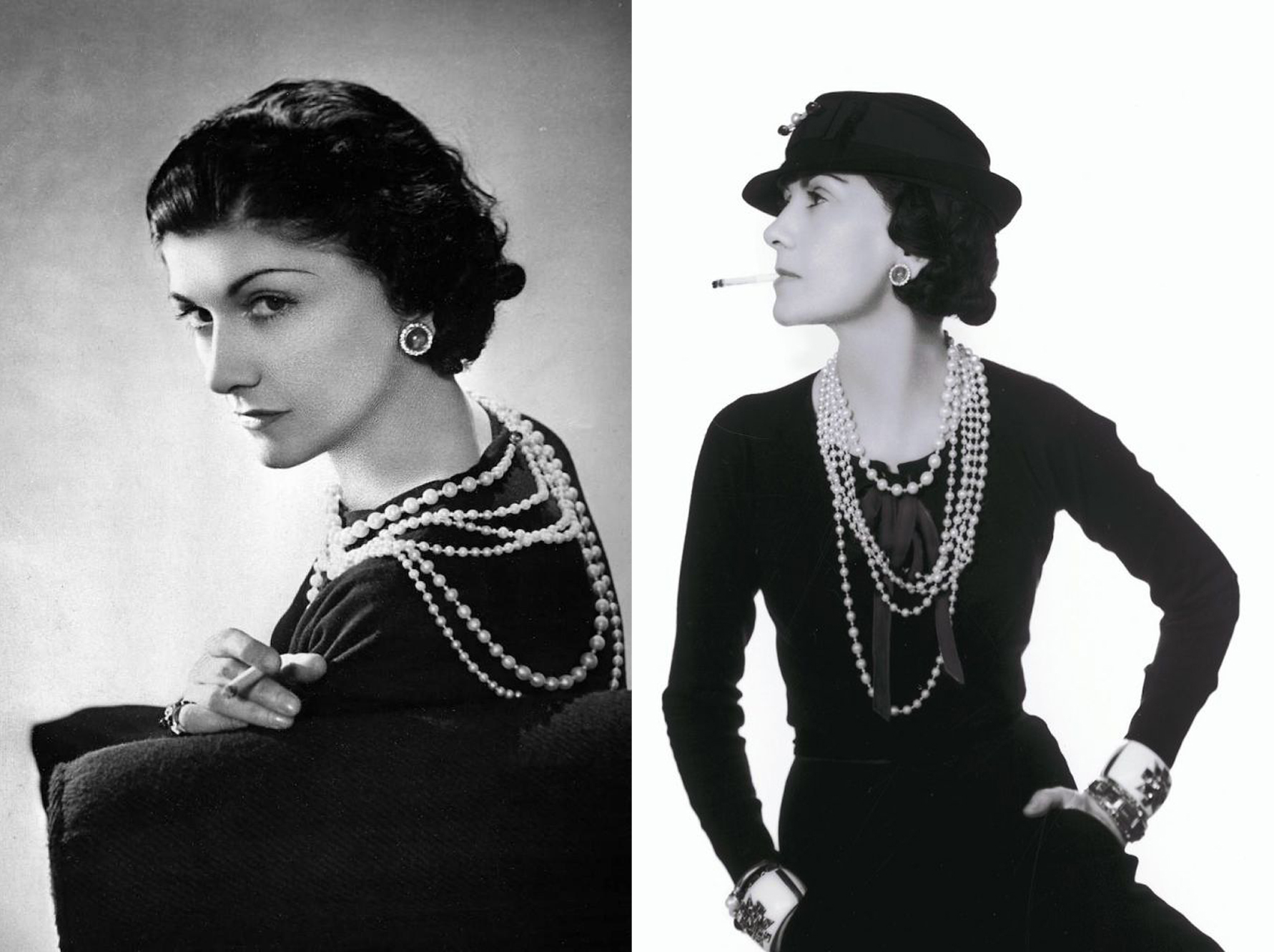 Fast forwarded to now, luxury fashion houses and celebrity style icons begin to embrace pearls gradually in menswear. Harlem born rapper A$AP Rocky has made multiple statement appearances off and on the red carpet wearing pearls. The verified trendsetter A$AP Rocky has become influential every year through his fashion looks by taking on new trends, breaking rules and embracing the accessory into his lifestyle. Slowly, more and more male figures started piling on pearls such as Pharrell, Micky Munday, Harry Styles, Usher, Joe Jonas and many more.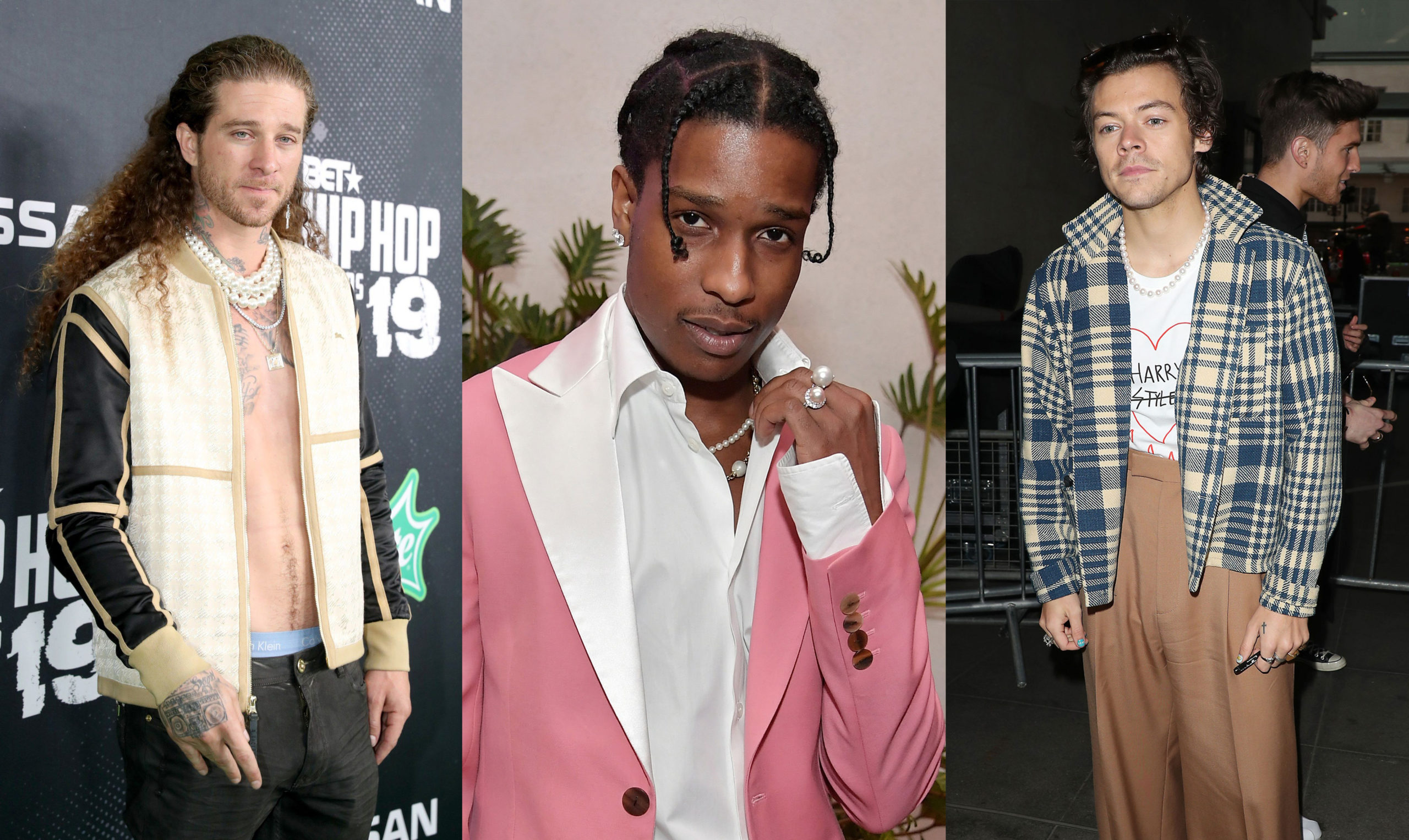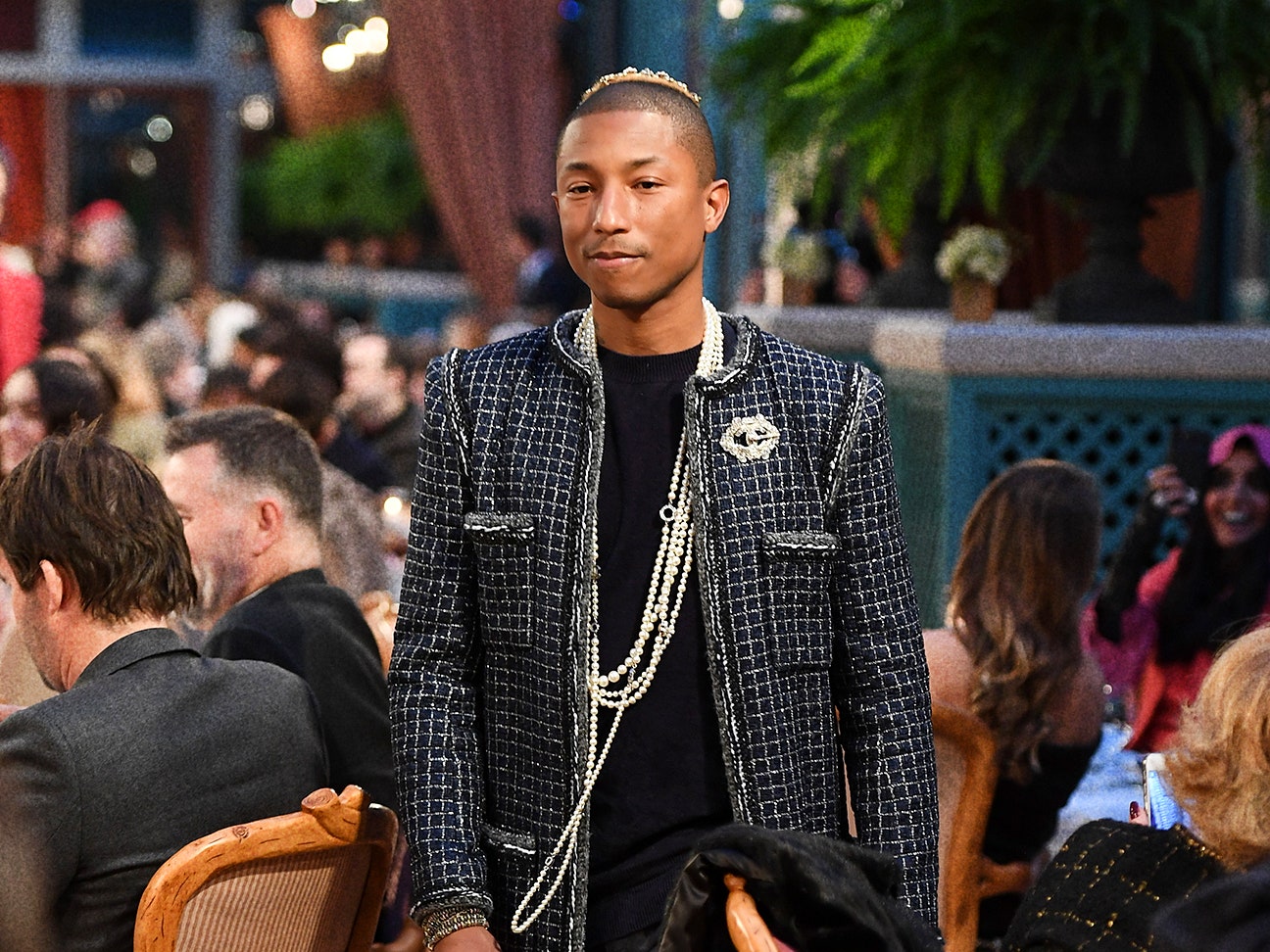 PHOTO CREDIT: @ Pharrell for Chanel
Pharrell has definitely been one to embrace the pearl necklaces through Chanel, he was seen walking for Chanel's 2016 runway show. As one of Chanel's ambassadors for the brand, Pharrell embraced the pearls on and off the catwalk. Making the pearls a casually cool and relaxed accessory piece for all men. Pharrell mixes his streetwear vibe with pearls taking the roots to another level and making a huge impact on evolving masculinity.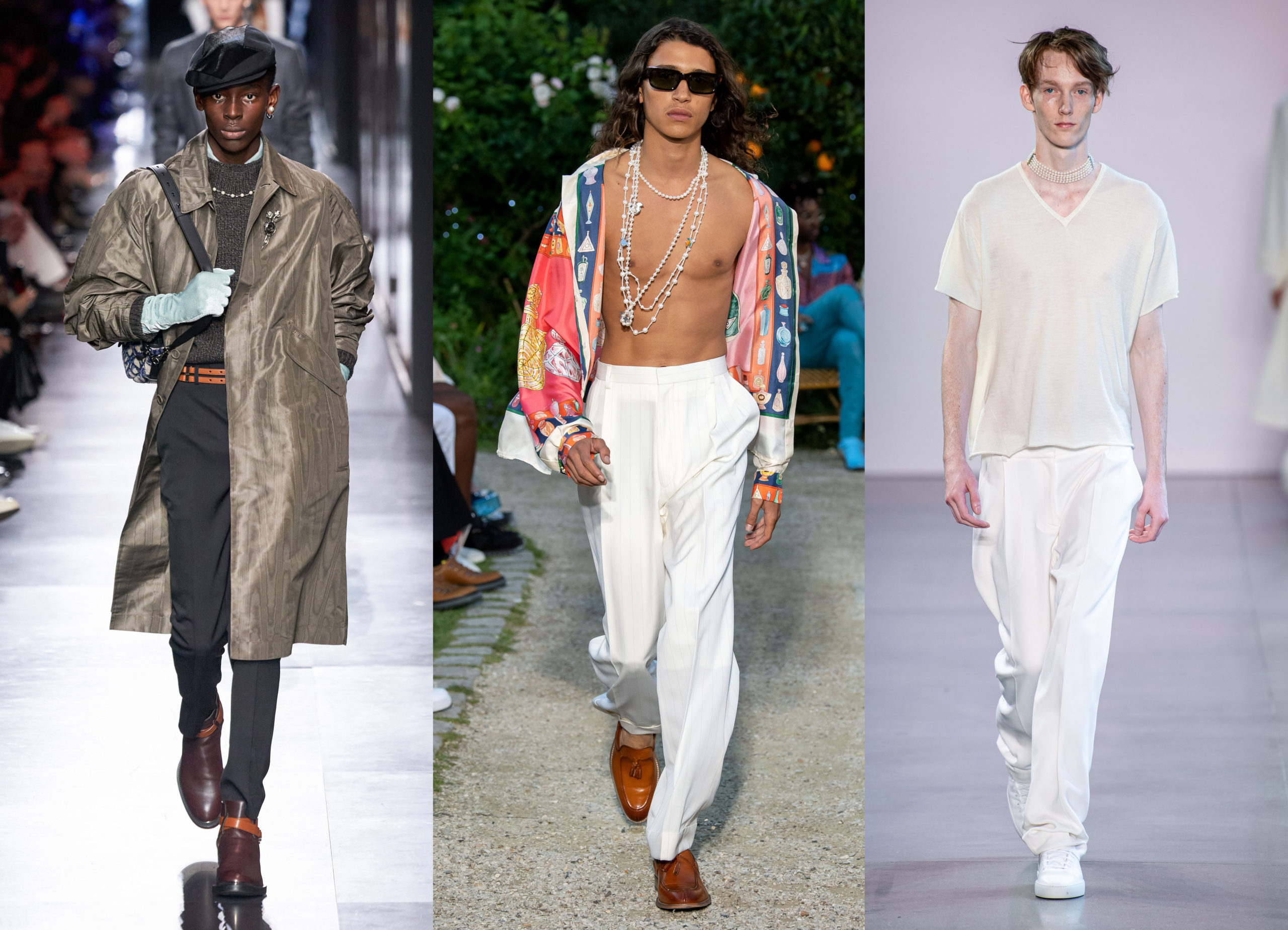 RUNWAY CREDIT: Dior Men's, Casablanca, Ryan Roche
Fashion designers such as Dior, Casablanca, Alexander McQueen, Ryan Roche sent their male models styled in pearl accessories. The gem became normalised in the catwalks, to the streets. From luxury to the high street and independent labels, more and more brands are embracing the pearls, with no specific gender tag on it, making the pearl gem necklaces a gift for all.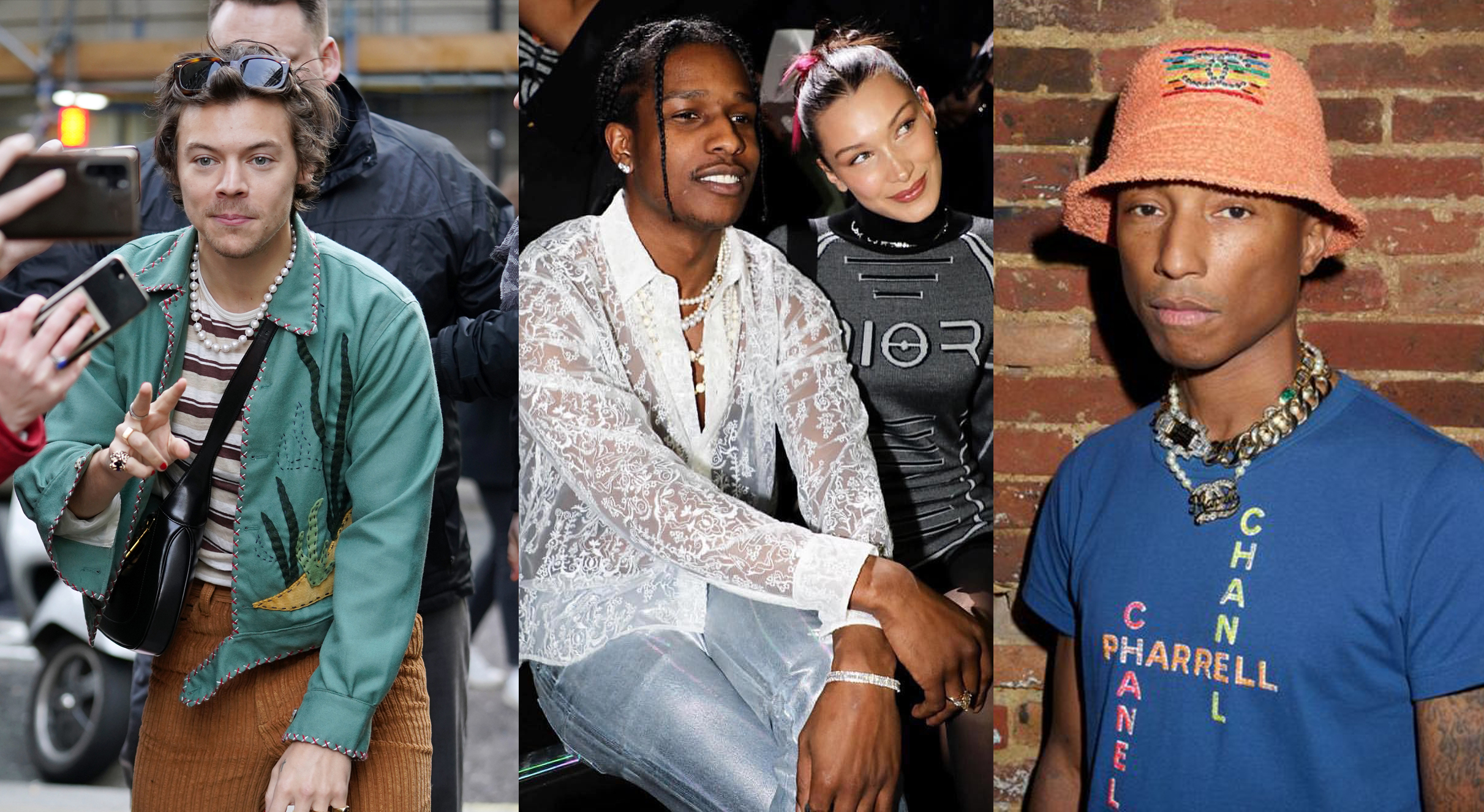 Below we've sourced a range of our favourite pearl necklaces currently available to shop: