Talks musical aspirations, love for music & style.
"…the more music I listen to, the more I love playing it"
London local Jamo Beatz is central to the underground rap scene in the capital city and has his finger on the pulse of what is happening. The ability to single out emerging talent and present audiences with a slice of fresh music has seen him rise to become one of the most respected DJs in London.
We caught up with the man behind the decks as he detailed his broad musical inspirations, how he became a DJ and his trainer addiction.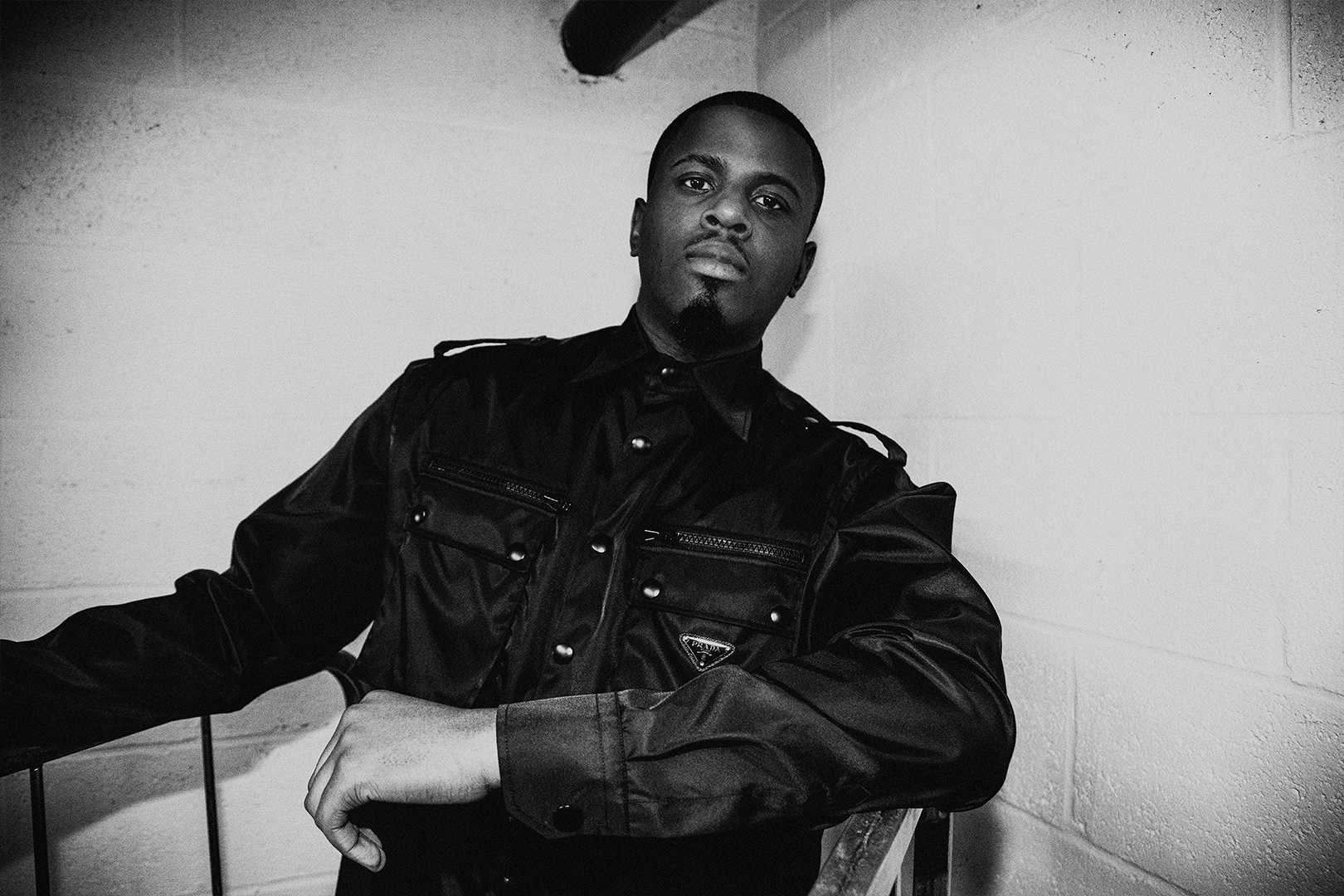 Shirt: Prada @ Flannels Man, Trousers: Ambush @ Mr Porter, Trainers: Swarovski x Ales Grey
Inform on us where you grew up, as well as what is was like growing up there?
I grew up in North West London, in Wembley and have been living here all of my life. I have seen the development of the shops, the people that's coming there and those that has left.
Growing up, what kind of music were you listening to?
Wow. Well from a young age I've been influenced by my Grandparents, as well as my own Parents. My Grandparents taught me about the following genres, like Neo-Soul, RnB, Jazz, Rock, Reggae etc.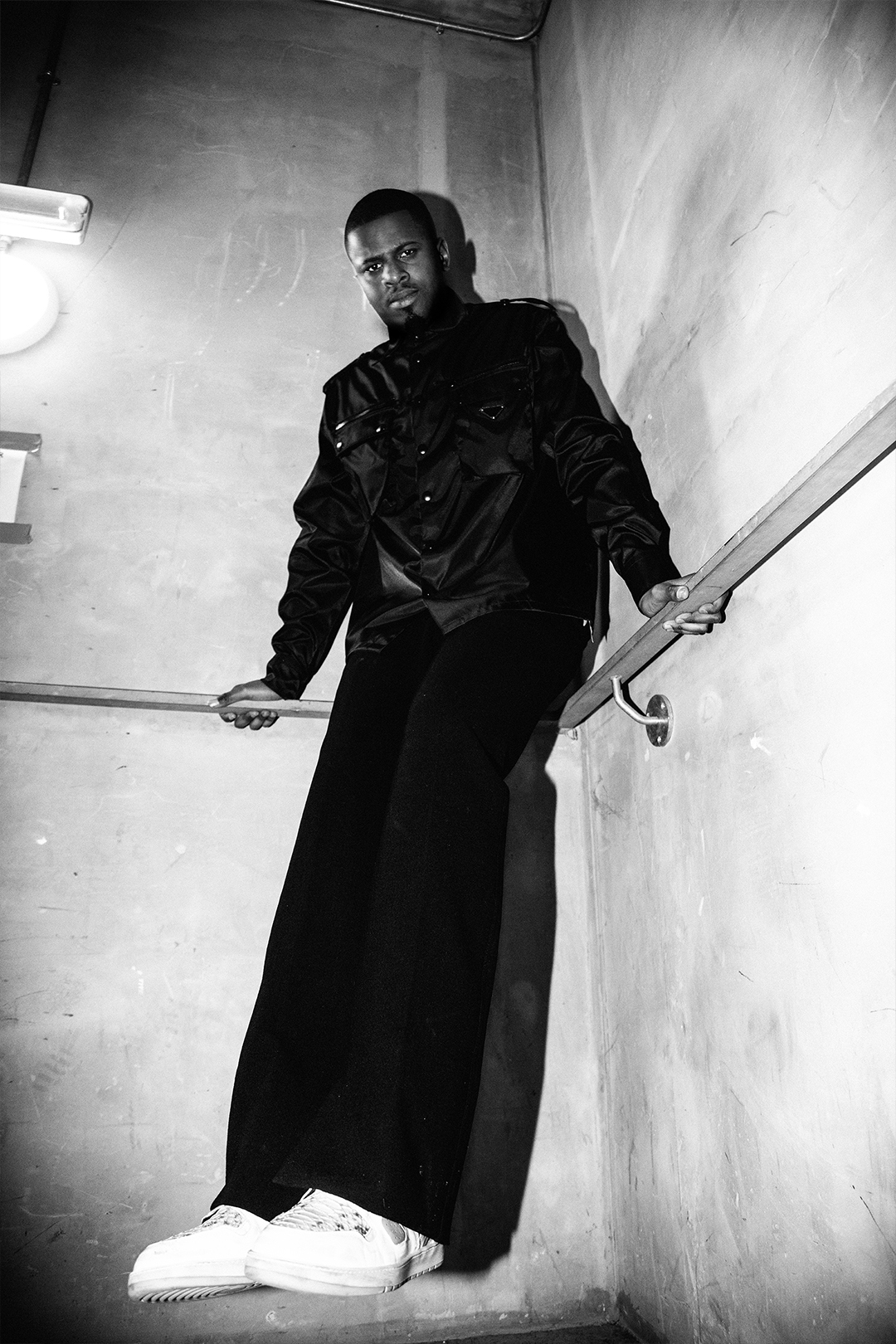 …it's funny that you haven't mentioned Hip Hop?
Hip-hop is easy to listen to, whereas Jazz is something that you listen to for a longer period of time. Furthermore there are different genres of music that can allow you to develop your music calibre.
How did the music you grew up on influence you to become a DJ?
That's a hard one! I think that the more music I listen to, the more I love playing it! Every time I listen to new music, I always add it to my playlist, so that when I'm DJing I always think "oh I should play this song", because at that moment, I want people to feel exactly what I would expect to feel. 
What's your favourite aspect of DJing?
Seeing the crowd react to my mixes!
What's a song that you play the most in your mixes?
Right now, coming towards the end of 2019, there's a song called "Welcome To The Party" by Pop Smoke. It has a drill like sound, but with an American accent so it's like people get it, but at the same time don't because it's not really what the Artists in the UK talk about, which makes it appeal to a wider audience.
What gave you the drive to make DJing your career?
I think it's the love for different music to be honest, and seeing the reception of the audience!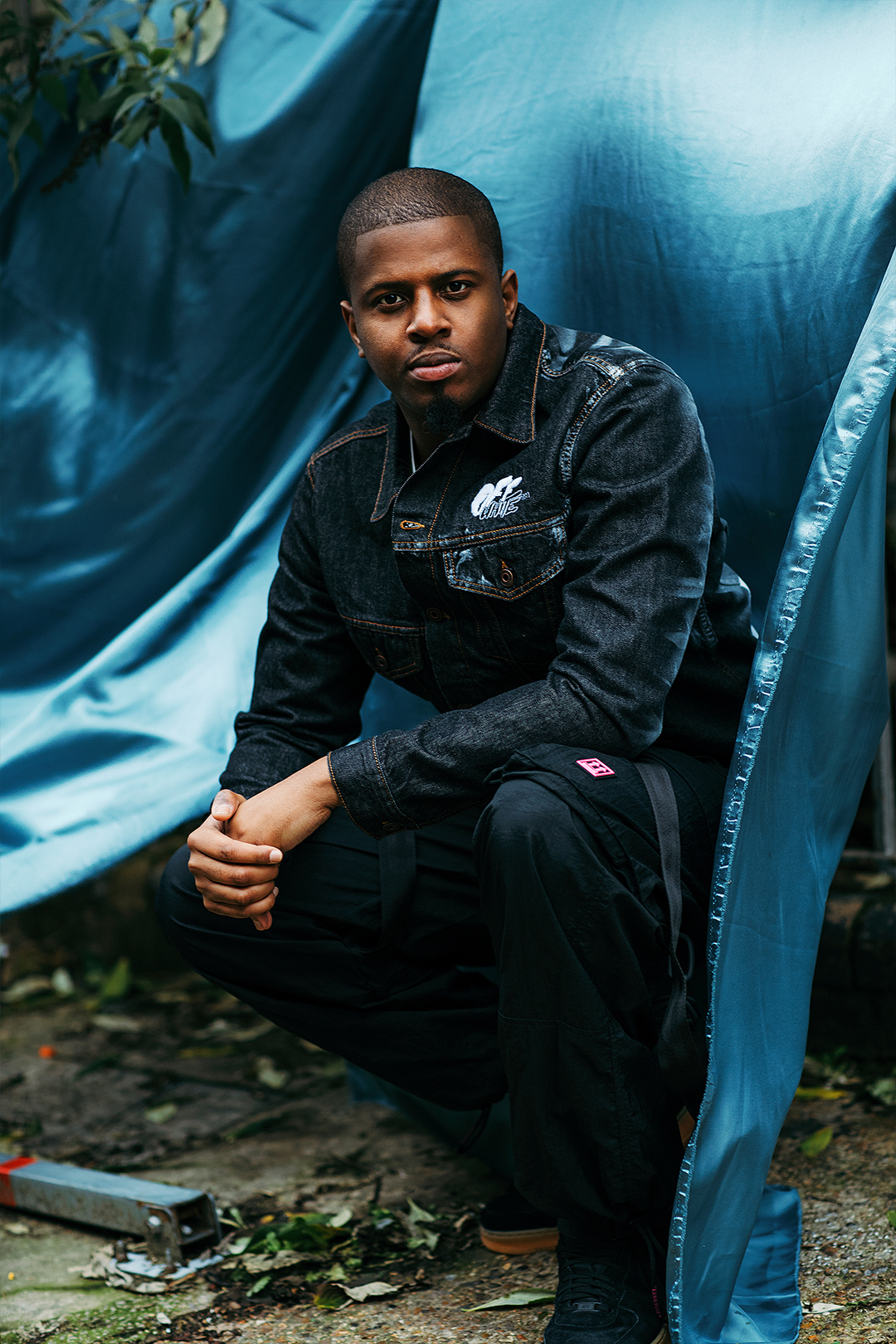 Jacket: Off White @ Flannels Man Trousers: Off White @ Browns Fashion Trainers: Nike
At what point did you realise that you can make this a full-time career?
That's a hard one, because naturally I feel that it came to me as I was thinking that I'm getting better at what I love, so I might as well put more effort into it, so I started investing in my equipment, studying other DJ's to see how they're mixing, networking with other people, musicians, singers and more.
What advice would you give to someone who would like to pursue becoming a DJ?
The advice that I would give is to listen to a lot of music! Listen to a lot of genres not just Hip-Hop, Trap, and R&B, listen to genres like Rare Groove, Latino music, Reggae, Bashment to Funky House, House – everything… just all the genres!
Is that because you never know what your audience might like?
Exactly, because you might not just get booked for a Hip-Hop event. You might get booked for an event with a mixed audience who will appreciate more than one genre, so you've got to have those playlists on lock.
Who are some of your favourite artists coming out of the UK right now?
Octavian, Kasien, House of Pharaohs the group I DJ for, Local Goon, Masterpeace, Vinch… All of these names are underground artists, and I know in 2020 something's going to happen for them. Just like how Octavian blew this year, slash 2018 and 2019, there's room for another person in 2020,
It feels like the energy around House of Pharaohs is electric, so what is it like to be in their camp, especially as you've been with them since day 1, right? Are you all still friends?
Hundred. We've just completed our first independent UK tour! We toured England and Scotland… from London to Manchester, Birmingham to Bristol, then to Edinburgh, then back down to London! It was crazy and only lasted for 2 weeks! Within that time everyone bonded much more.
Everyone got to know what each person likes to eat, because all of us cooked, so on the tour we were seeing who's cooking today and stuff like that helped everyone to grow closer together as a unit, which doesn't just happen when doing shows. 
We're guessing that you learnt new things about them then?
Exactly! When we're chilling in the Airbnb and/or the hotel, everyone's bonding more.
Full Look: Issey Miyake Trainers: Swarovski x Ales Grey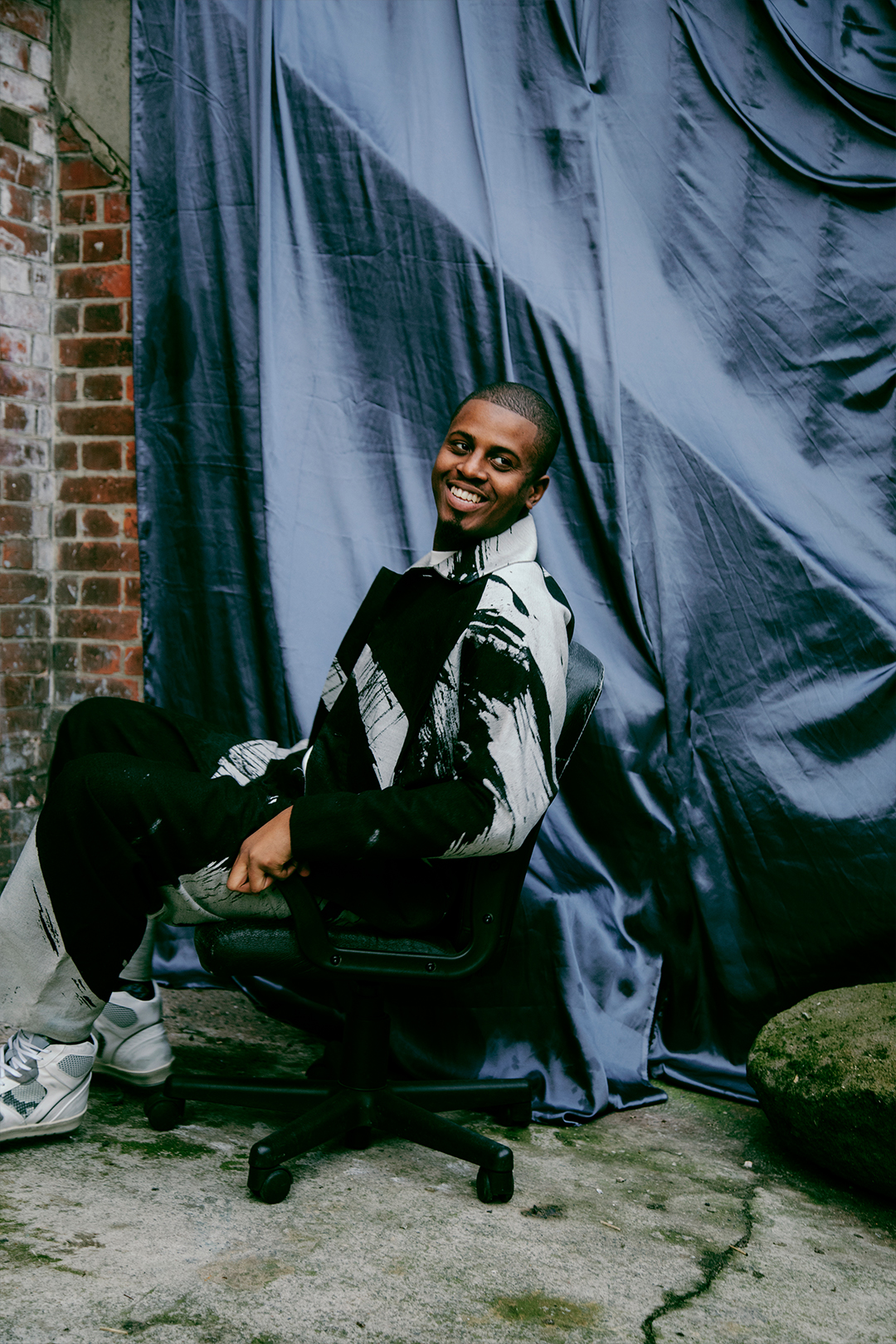 How would Jamo Beatz describe his style of DJ'ing?
Unpredictable.
So you never know what you might put on?
Exactly. I can play anything, from Bashment transitioning into Funky House then into some Slow Jams. 
How would you describe your sense of style?
 Very laid back, chilled, skater vibes, and comfortable. When I'm DJ'ing I have to be comfy, I can't be wearing tight clothes, because when I DJ, I like to move. I like to jump and interact with the crowd, even more so because I like to dance, which means my clothes have to be loose.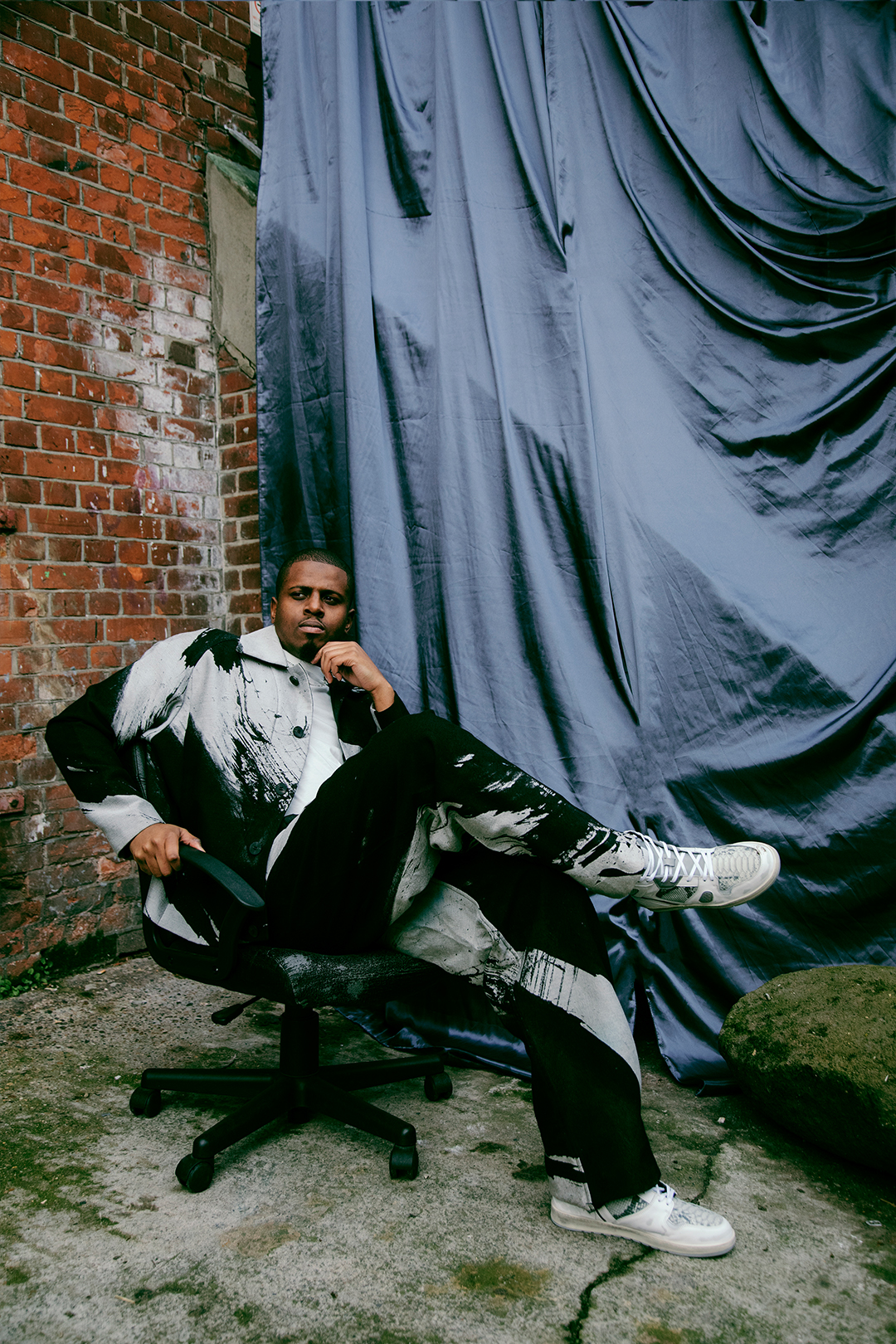 I saw on Instagram that you have a lot of trainers, do you have any personal favourites right now?
I think the (Nike) Fearless Pack. This pack came out like last month, they did the Chicago's with the UNC's together, so they're red and white at the front, and blue and black at the back, that pack is nice! I even got a pair of the Mars Yards by Tom Sachs, that's similar to the moon boot done by Nike, but I haven't found an outfit to wear with it yet so I don't know. At the moment they're in the box collecting dust and the box is so massive!!
What have you worn the most in 2019?
My hats! Not this hat, but my hats in general. I always wear them and when I take it off  everyone is shocked that I have short hair haha.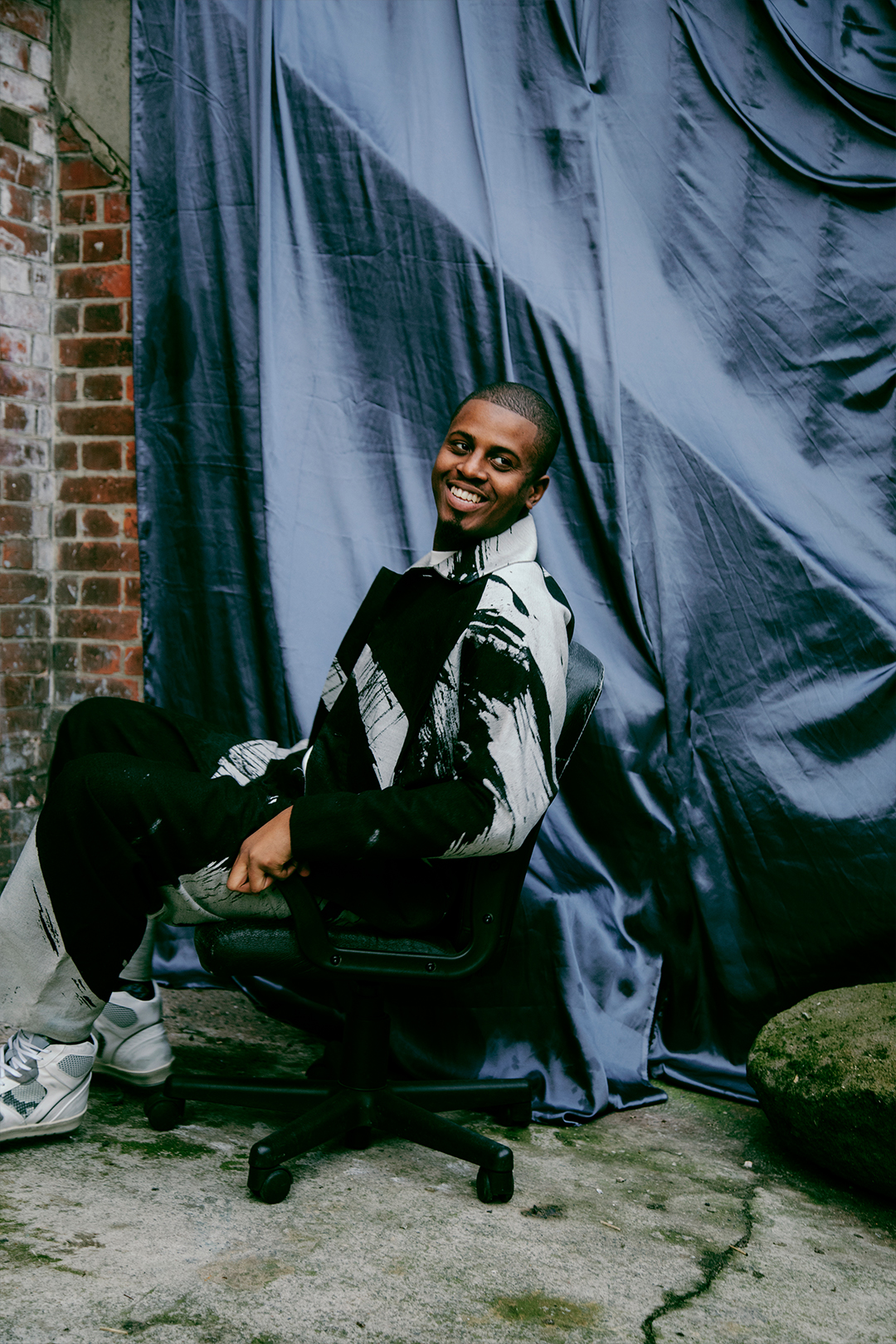 You're known for being a man of few words, is that intentional ?
That's just how I am. I keep myself to myself, observe and talk when it's the right time to.