From skater boy to Chanel purses.
Arriving on the scene in 2009 as a skinny skater kid from the outskirts of Los Angeles alongside his Odd Future posse, Tyler, The Creator was the new kid on the block with an attitude that was more punk rock 'n' roll than it was hip-hop. Loud, with a filthy mouth and a knack for saying the wrong thing at the right time, the rapper wasted no time letting his constantly growing fan base of his love for the heritage skateboard brand Supreme. With the box logo brand a constant feature in his lyrics, Tyler, The Creator's personal brand and Supreme become almost synonymous, as thousands of teens flocked to Supreme's Fairfax location in L.A. hoping for the chance to be able to purchase nearly anything from the brand; just to be able to say they owned a Supreme piece.
With a unique, unrivalled and authentic style that's evolved at the same rate as his sound, Tyler, the Creator's style evolution has been nothing short of transformative. Marking his rise from weirdo skater kid in Supreme to donning a Louis Vuitton monogrammed scarf at the Grammy red carpet, we've have highlighted some of Tyler's definitive looks: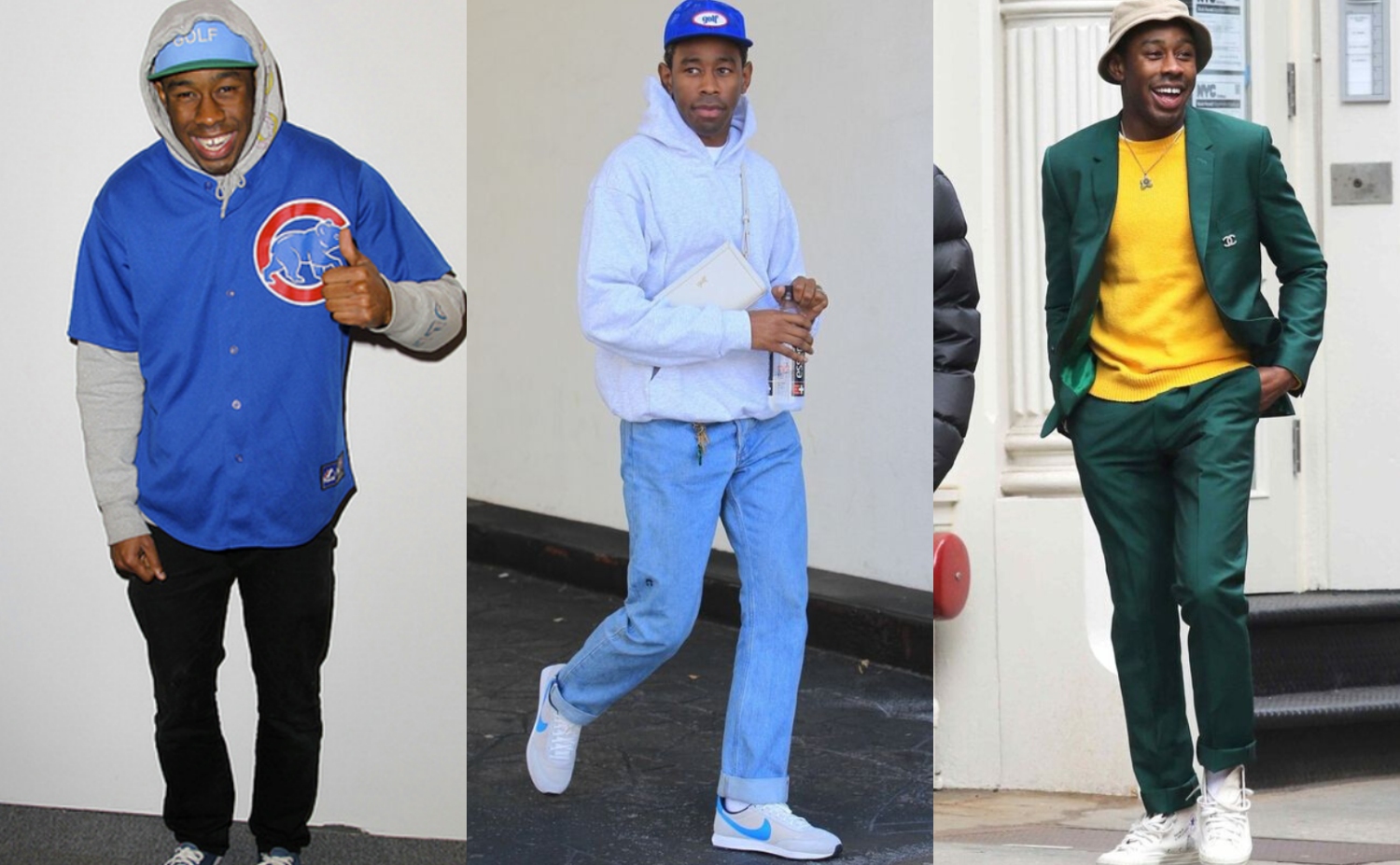 Early Career:
Before he cemented himself as a sartorial star in his own right God, Tyler was never one to dress in crazy amounts of high-end designer labels. Making his debut in 2007, the young maven look at the time consisted of a pair of skate shoes, a hat, a T-shirt, and a hoodie. Always surrounded by Odd Future crew, the rappers styled matched his chaotic personality – blending vintage Supreme t-shirts and patterned shirts with corduroy trousers, beat-up Vans and a Supreme 5-panel.
Tyler made it clear that he cared not for the glitz and glamour that other hip-hop acts seemed to be consumed by – he'd rather ride dirt bikes, BMX's and do kickflips with his friends. With a palette that's as colourful as his personality, his wardrobe is defined by his love of colours. As bold as they come, the rapper's early looks were riddled with striking hues and bright tones.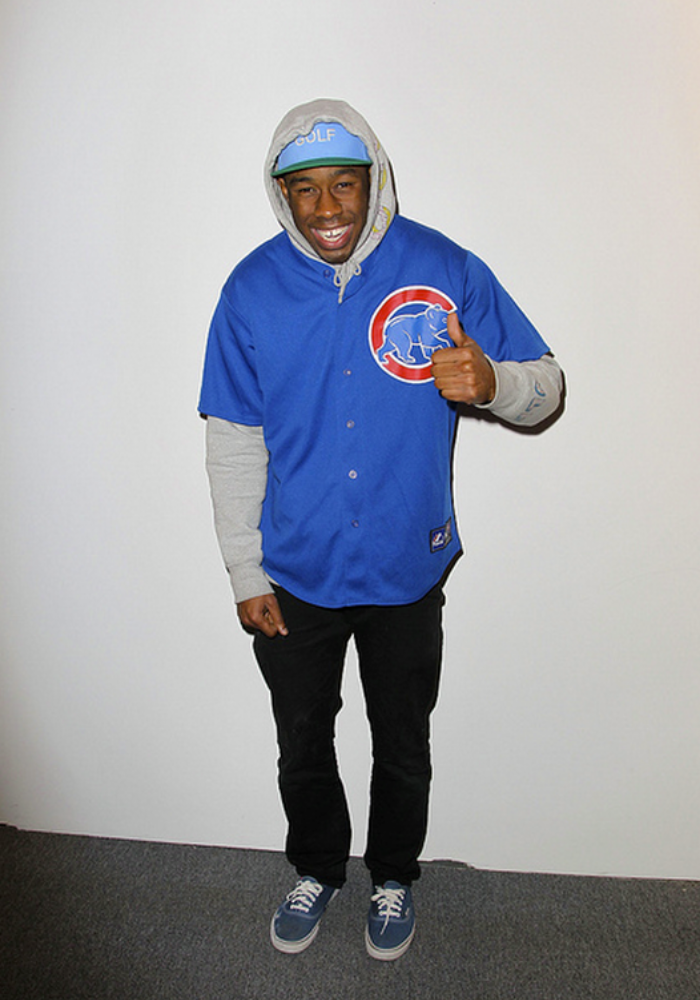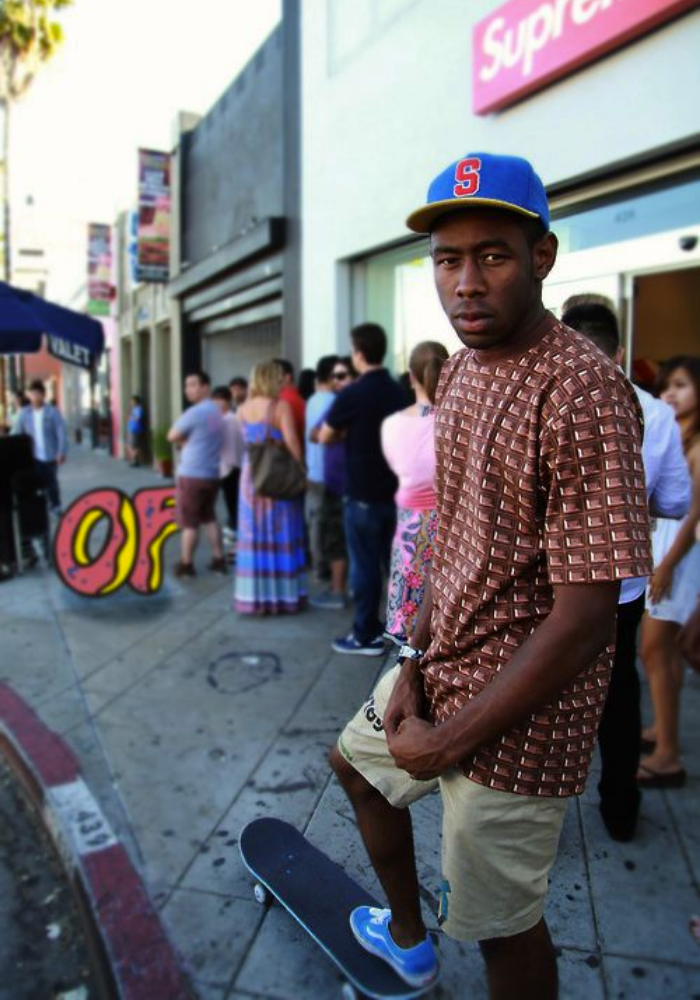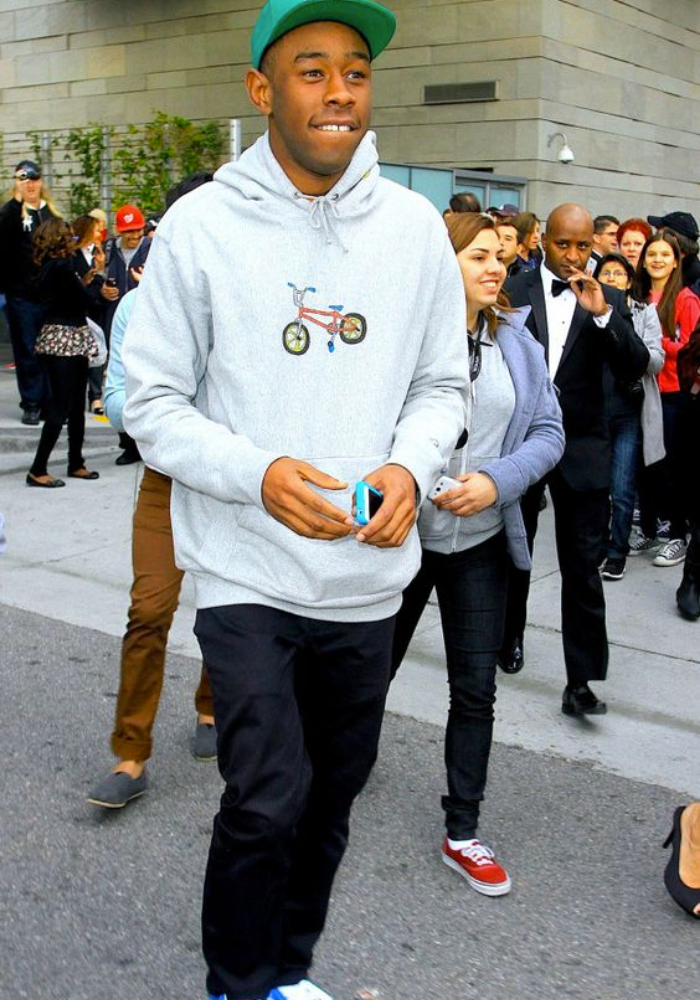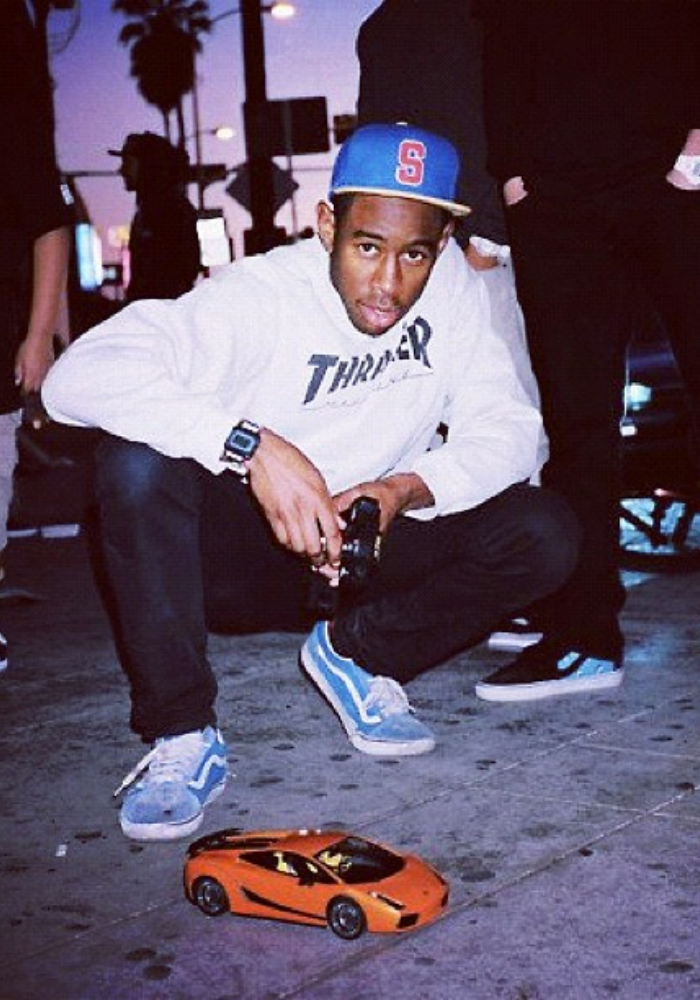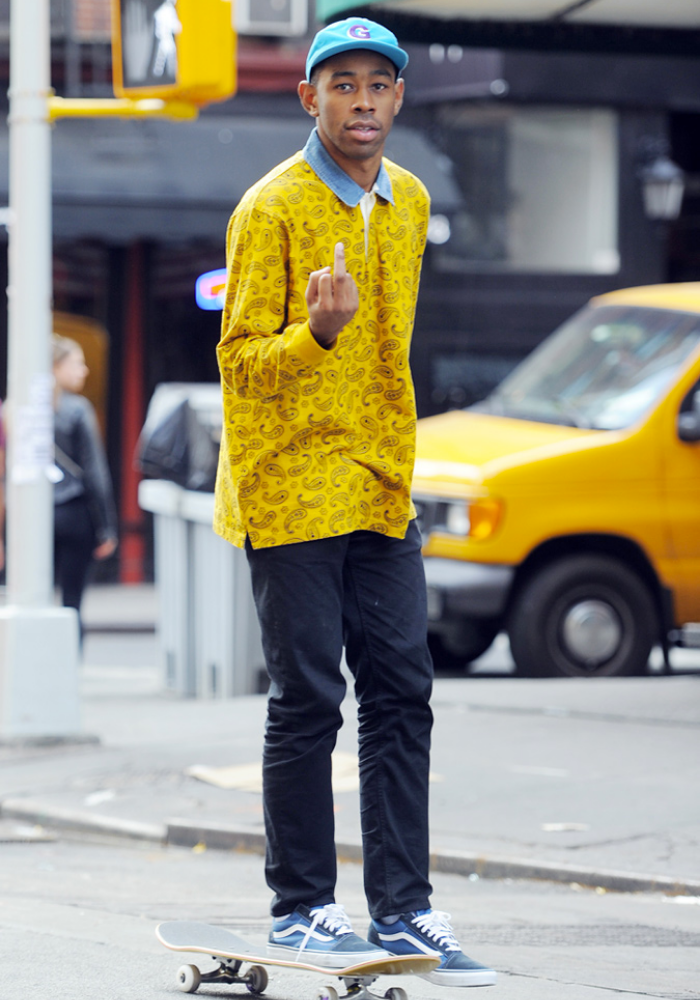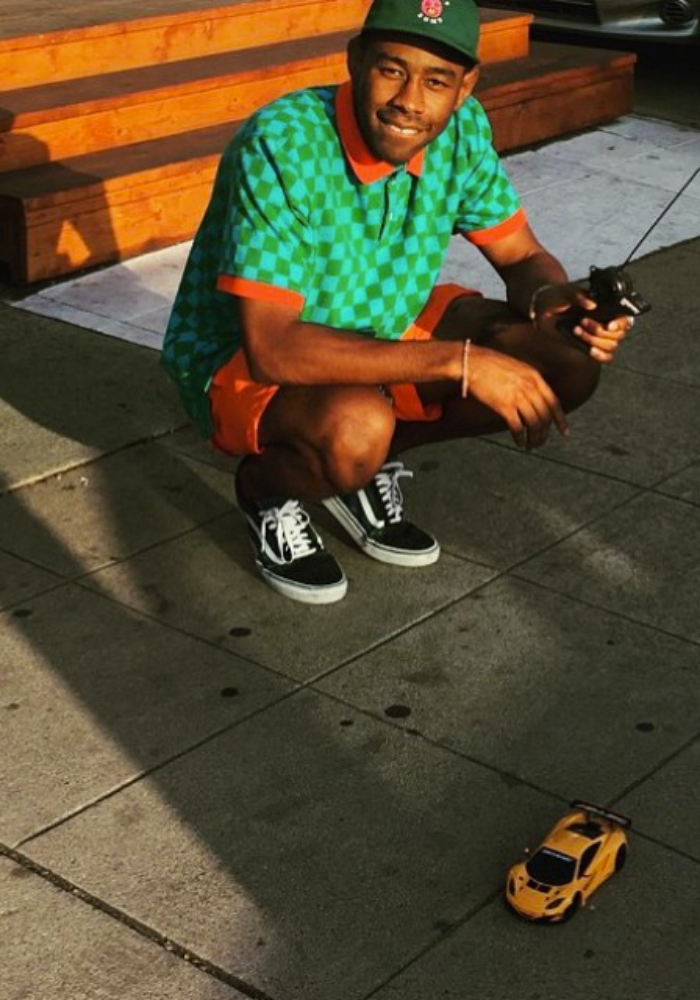 Now:
Fast forward a couple of years, add some critically acclaimed albums, a TV show, a collaboration with Vans and a budding bromance with A$AP Rocky – who previously would have been the embodiment of everything Tyler, the Creator stood against – and the musician had shed his bad-boy, punk skater image to become one of the industry's best-dressed men with a knack for luxury accessories, diamond necklaces and fast cars, and he'd soon be attending Fashion Weeks and even unveiling his own clothing line, GOLF le Fleur.
The rapper now is no stranger to designer wears, as he is seen continuously in one or more luxury brands. Adding his own personality to everything he does, Tyler, the Creator's latest look are brash, refined, raw, luxuries, and punk – all at the same time. Whether it's a vintage Chanel bag, a Louis Vuitton scarf on the Grammy red carpet, Lacoste cardigans at Wimbledon or checkered suits while accepting awards, Tyler's style has evolved immensely.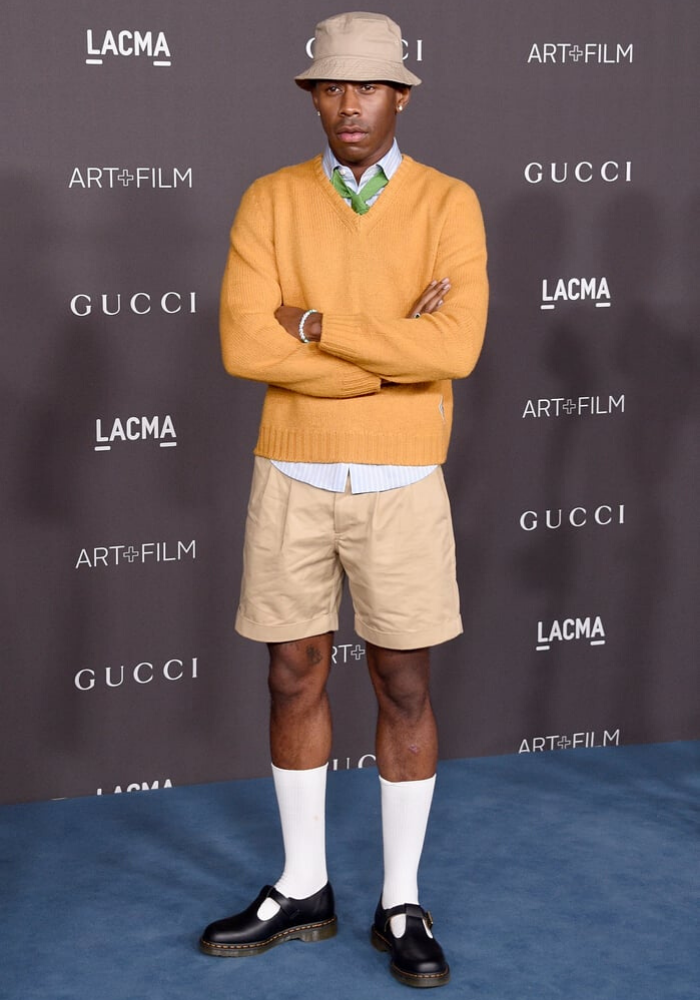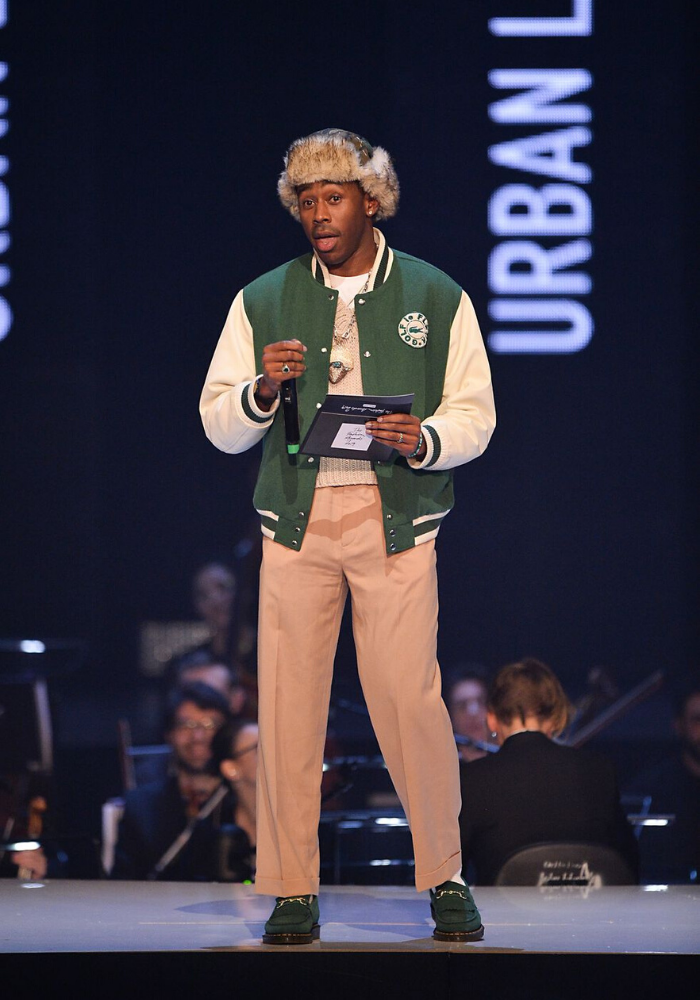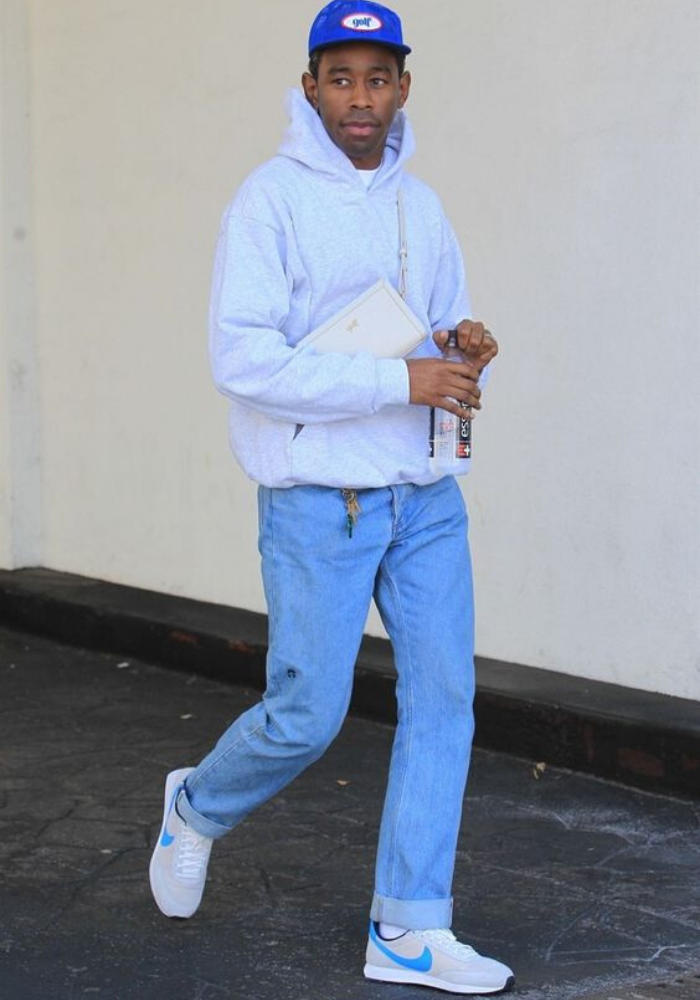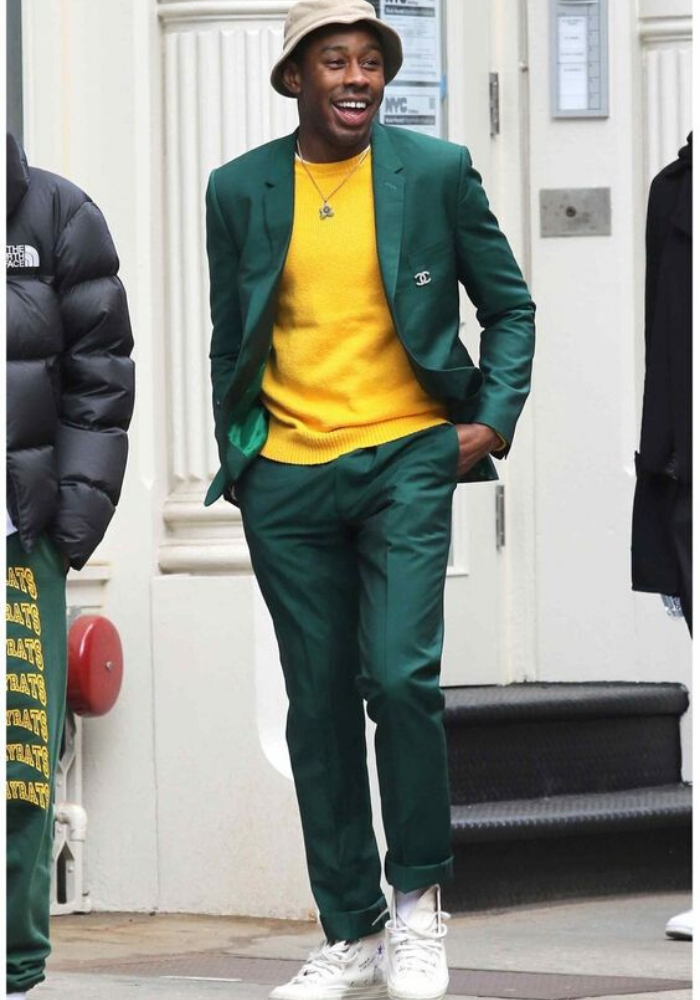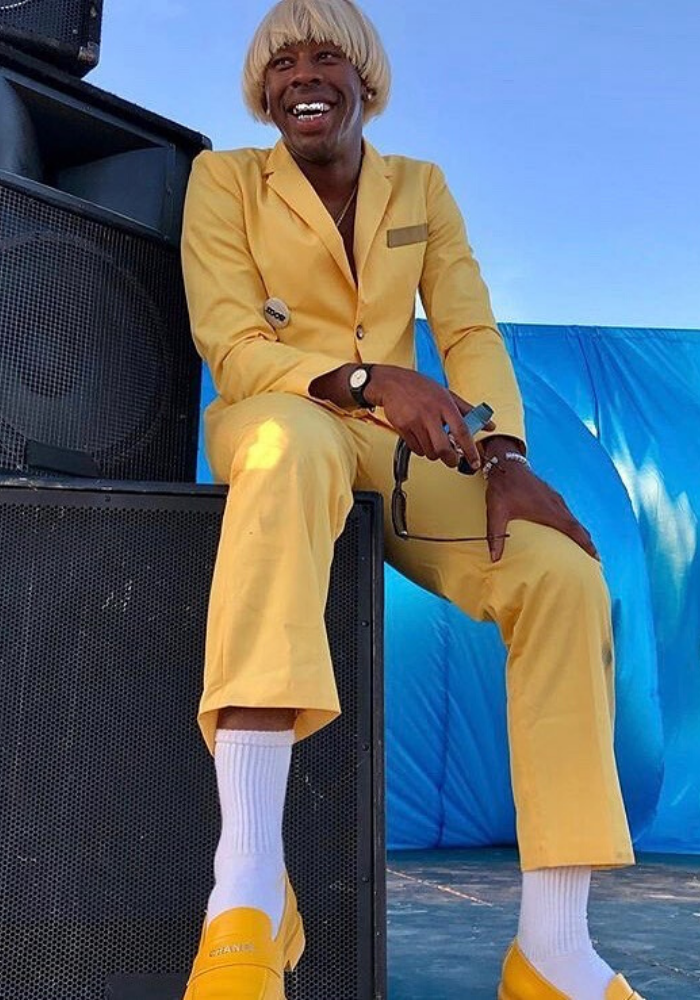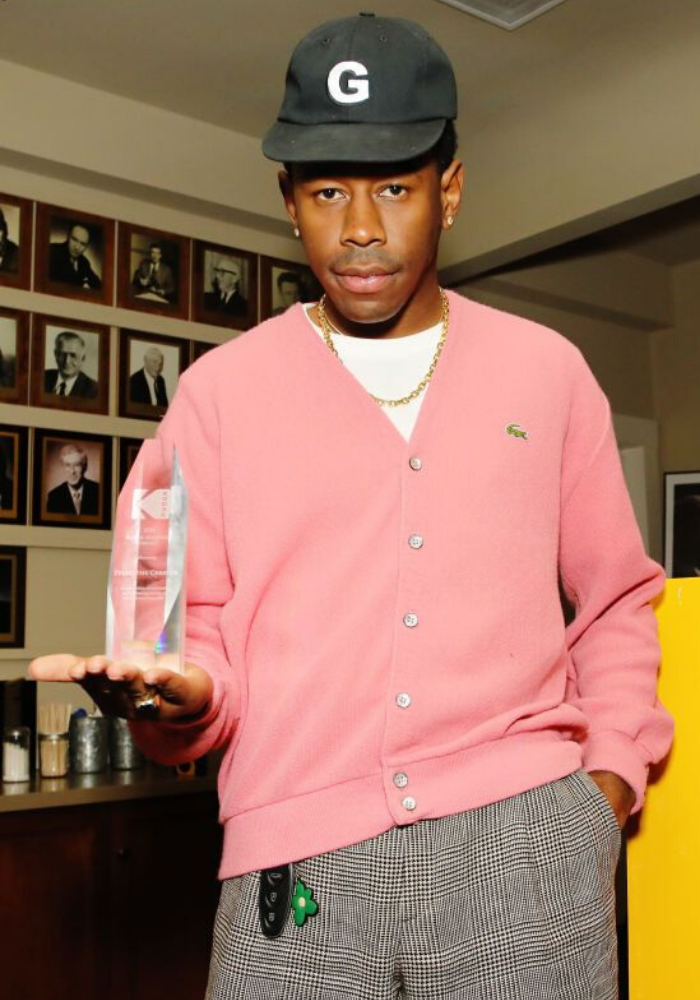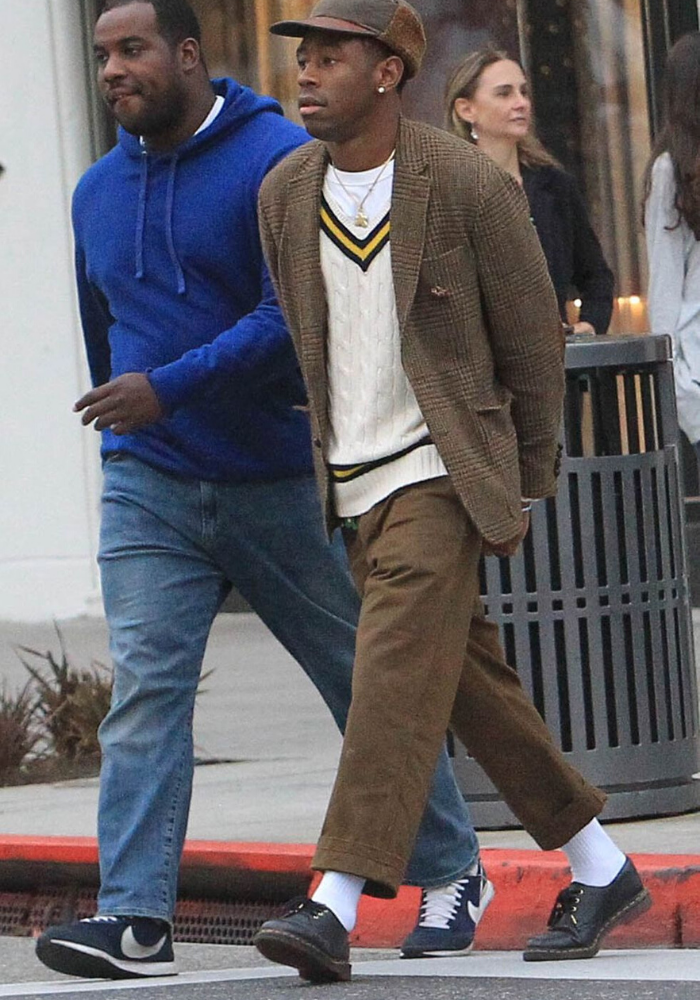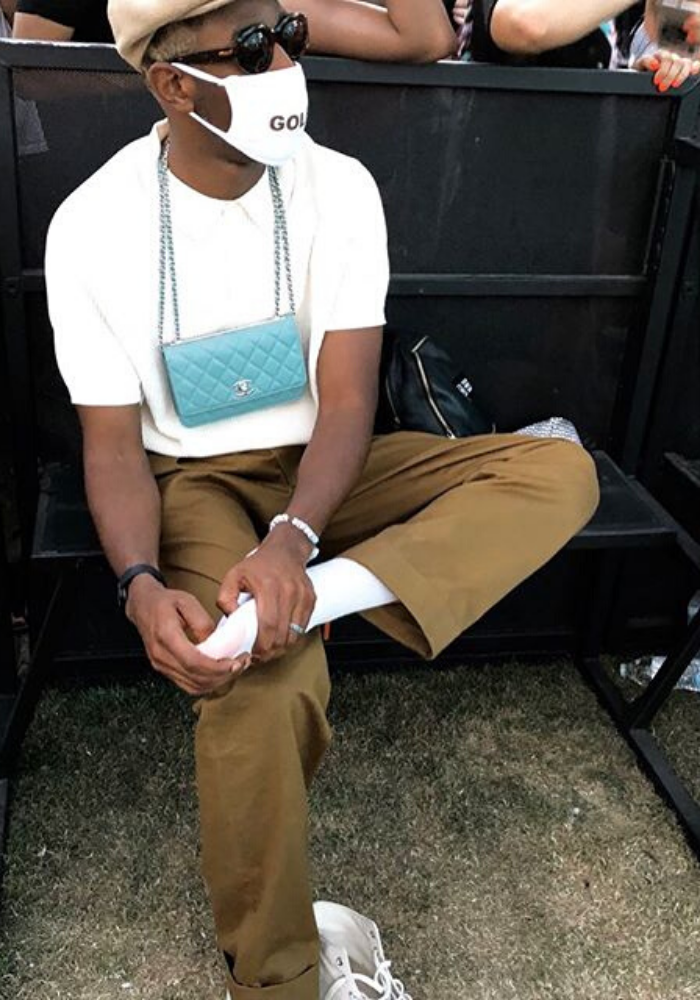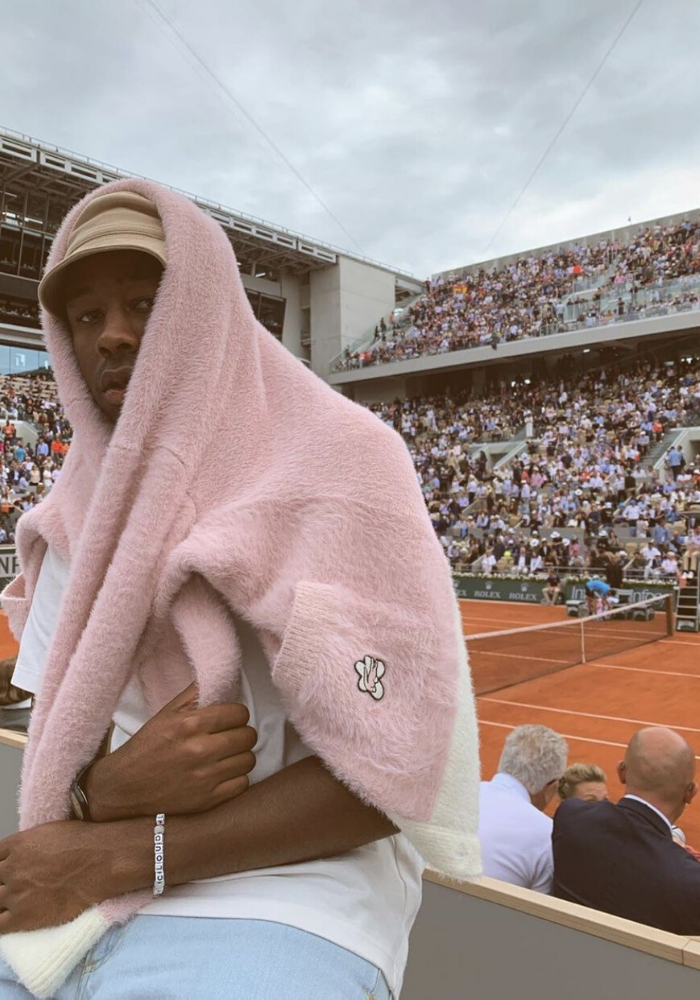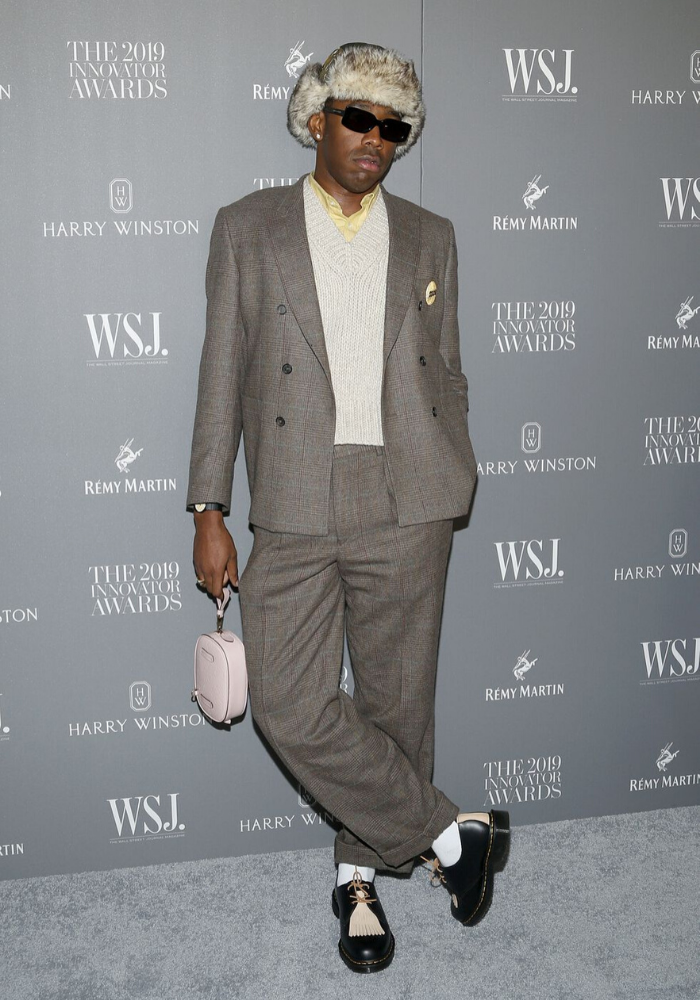 Check out some of our favourite looks from Tyler, the Creator below: