From the streets to the screens...
It's the first time in its 54-year history that Notting Hill Carnival will not take usual place in the heart of West London. Cancelled, due to the COVID-19 pandemic, Notting Hill Carnival has partnered up with Samsung to bring you a digital version of the sought-after celebration instead.
Offering four channels to stream performances and entertainment over the bank holiday weekend from 29th August, it has been reported that Channel 1 will broadcast Carnival culture from 9 am to midday on the 29th of August before switching up to a carnival warm-up that will start at 6 pm until midnight.
The three other channels will stream on the 30th and 31st August, the main two days of the celebrations. Channel 2 will showcase the parade, whilst channel 3 is the sound system of the channels, presented by Capital Xtra's very own Yinka and Shayna Marie alongside musician Ras Kwame.
Over on Channel 4, the main stage is hosted by BBC 1XTRA's DJ Ace joining forces with Capital Xtra's Remel London. Other presenters include Aurie Styla, Claire Clottey, and DJ Martin Jay.
The event, traditionally in Notting Hill, Westbourne Park, Ladbroke Grove, among other areas of Kensington has been going on annually since 1966. Google Arts & Culture has been helping Notting Hill Carnival develop a page as part of a plan that will assist people with information about the history and heritage behind the Carnival.
Booming sound systems, steelpan bands, and calypso dancers, if you close your eyes hard enough, it's like being at the real thing.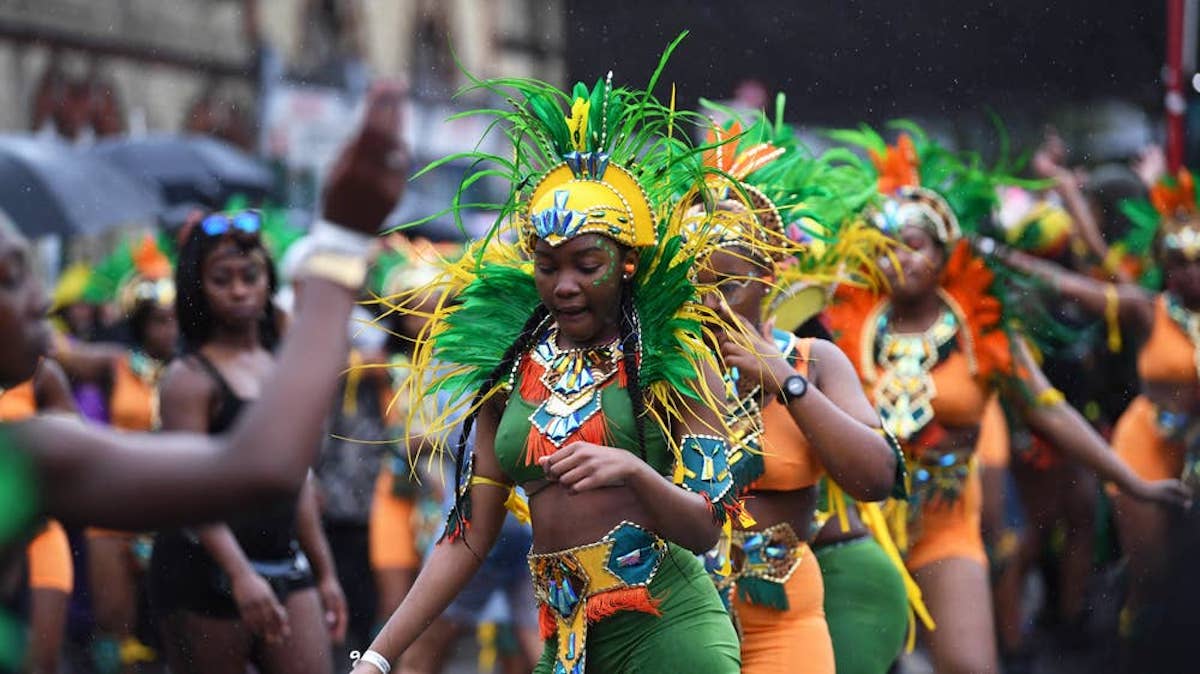 PHOTO CREDIT: Tom Nicholson / Evening Standard