"1 Week."
Having been notably active on Instagram recently, Just Bieber posted a photo of him wearing a matching sweater and shorts from Bode with a cryptic caption.
Writing just "1 Week" to accompany the photograph, it appears that he is in a photography studio as the picture is taken with a blue light shining on the Canadian star. Could this be a reference to a surprise new project from the pop star?
Bieber's colourful two-piece included a quilted pullover and shorts with a range of colourful panels going across both garments. True to the sustainable ethos of Bode, the fabrics used for this piece come from the linings of coats made in the 1940s.
SHOP Bode Pullover
SHOP Bode Shorts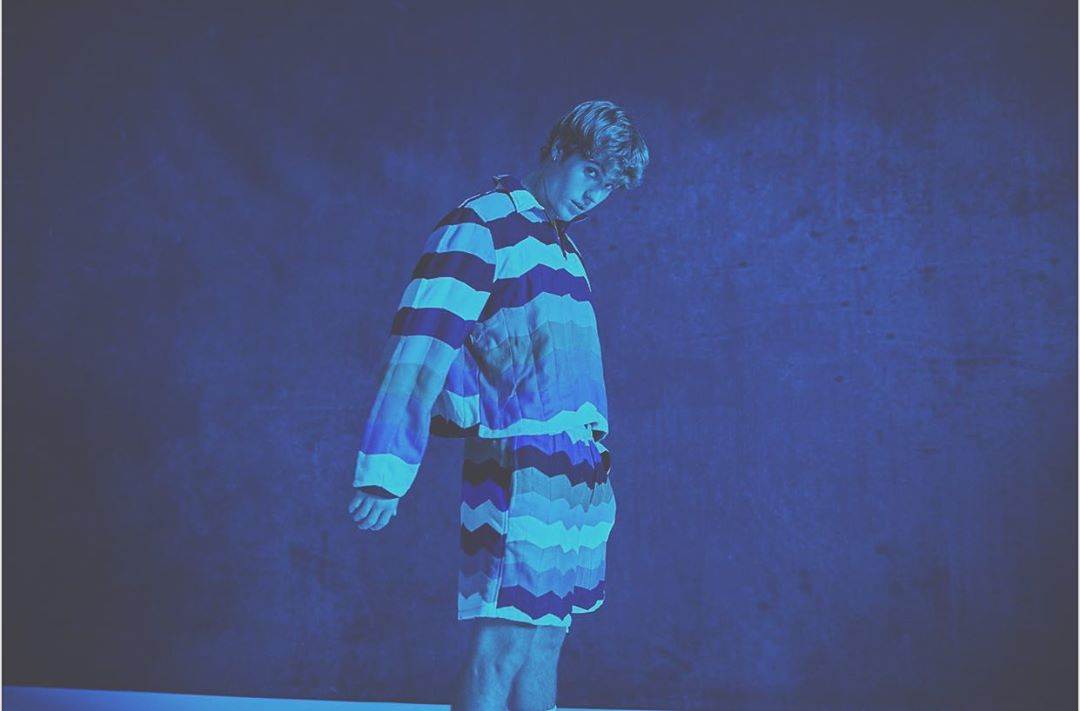 PHOTO CREDIT: @justinbieber