Everybody knows that your clothes can affect the way you feel, but can they also have an impact on how lucky you are? Choosing an outfit to wear to a casino doesn't need to be difficult, but you do want to be sure you get the perfect combination of style and comfort.
A night at a casino can be a chance to live the high life and make the most of a glamorous backdrop to really push the boat out. While you don't have to rival James Bond with your formal wear, finding the perfect outfit for a night of fun at a casino can definitely help you feel like a movie star.
There's a reason that films and TV shows set in casinos always seem to have a cast of well-dressed punters in the background – casinos have always been a meeting point for the well-heeled, coming together to flash their cash in style.
Fortunately, you don't have to be dripping in diamonds to make a splash at a casino, but you may want to consider your clothes when you plan a night out at the tables.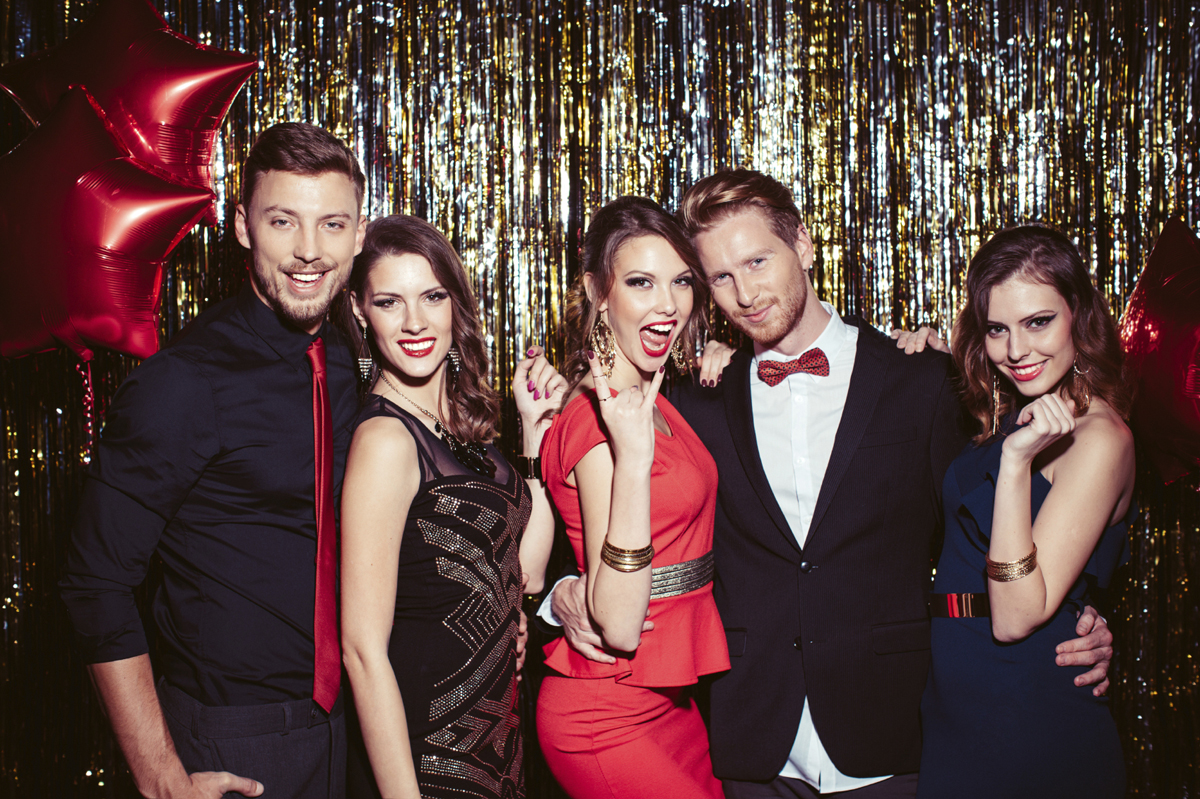 Comfort is key
There's nothing wrong with wanting to glam up for a night out, but it's also important to ensure that you aren't subjecting yourself to a night of feeling awkward and not being able to focus on the fun. Apart from anything, you want a clear head if you are going to beat the odds, not to mention any other players you might be trying to bluff into submission.
One of the keys to enjoying yourself at a casino is channelling your inner confidence. Nothing says 'winner' like someone who looks like they are supposed to be there, so choose an outfit that makes you feel good about yourself.
Your clothing choices may not change the hand you are dealt, but when you look and feel good, you are less likely to get flustered and make silly mistakes. Whether you like to take each play as it comes or prefer to calculate the odds and use statistics to help make informed decisions, you don't want any distractions throwing you off your game.
Check the dress code
Some casinos have a dress code that they expect their patrons to adhere to, and although they are often pretty generic, you can get a sense of the atmosphere they are trying to create. High end establishments might expect their guests to be in suits and cocktail dresses, whereas as more casual places might not be so concerned about what their patrons wear.
Most casinos have some minimum standards and expect their visitors to at least cover all the key body parts, but some are very relaxed and will welcome guests in jeans, hoodies and other casual wear. Others expect their clientele to make an informed choice, listing their preference as 'smart-casual' and allowing patrons the wide choice that encompasses.
There are some clothing items that are specifically restricted in certain casinos, and these excluded items give you some insight into their overall clothing expectations:
Ripped jeans
Vests
Manual work wear
Trainers
Baseball caps
Clothing with visible slogans
Sportswear
At the highest end of the casino market, there are the exclusive clubs that are frequented by royalty, nobility and jet-setters from all around the world and expect their patrons to dress according to their exacting standards. These clubs require guests to dress up in black or white tie for the men and dresses and gowns for the women, with elegance as their watchword.
Consider your timing
While the strip in Las Vegas is always shimmering in the desert sun, other casinos may experience slightly different climactic conditions, so consider this when planning your outfit. Casinos usually make an effort to keep their customers comfortable using climate control to maintain a steady temperature, but it's still worth considering the season and likely weather conditions before choosing your clothes.
It's also important to think about what time you will be there. For an afternoon that might turn into the evening, you can pick an outfit that you can accessorize easily to take you from day time to evening wear.  If you are just popping in for a hand or two on your way home from work or meeting friends for a quick flutter, then office wear is usually perfectly acceptable in most casinos.
Fundamentals of footwear
You might be surprised to find how much time you can spend on your feet in a casino. As well as playing, you might find yourself drawn in to watch a particularly exciting game of craps or end up hypnotised by the satisfying spin of the roulette wheel.
Comfortable shoes are a must, so many people choose flats although some casinos request that patrons avoid flip flops and sandals that are too casual or open toes that could be a trip hazard. While heels are a common sight at a casino, particularly among those who are dressed up to the nines, this is one place that you can get away with a pair of comfortable flats.
Going to a casino is primarily about fun, so you don't want to spend time obsessing over what you are wearing. Prioritise comfort and safety by choosing clothes that won't be a distraction from the real goal and give yourself the best chance of a fun night out.