The casino environment is a unique place where specific rules apply. The dress code is also slightly different but over the year's things have changed to accommodate those who have casual preferences. Depending on the type of casino you frequent and the time of day you choose to gamble, the dress code can differ quite a bit.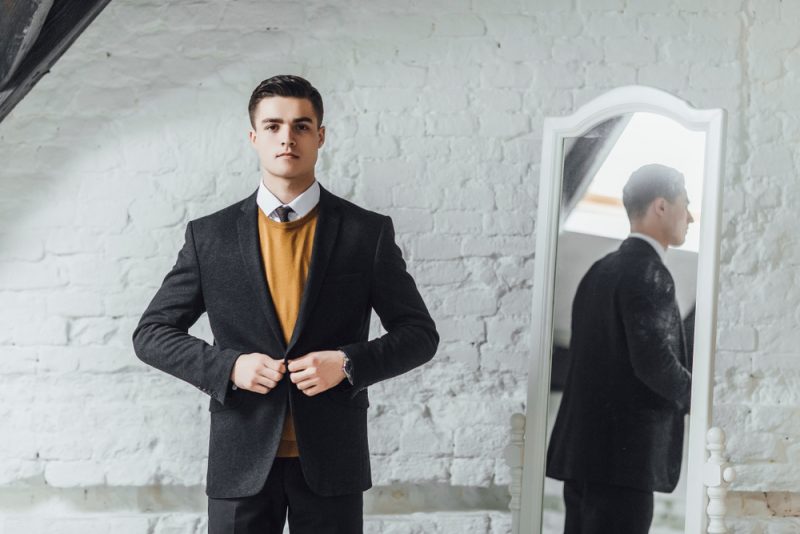 Casual casino clothes are the norm
Most land-based casinos in Las Vegas and elsewhere will allow patrons to enter the premises wearing casual clothes. For women, it is acceptable to wear plain T-shirts, skirts and jeans, while shorts and flip-flops are accepted only during the day. The latter also apply for men so in order to avoid any unpleasant surprises it is better to stick to jeans and T-shirts. When the casino is part of a complex that also includes a hotel, casual attire is usually accepted because players enter the premises straight from the hotel.
Semi-formal clothes are a safe bet
What the experts say? "If you don't want to take any chances when visiting a Las Vegas casino, you should go with a semi-formal apparel" according to the popular online casino website CasinoSites.org. Women can't go wrong if they choose cocktail dresses, or long skirts, but short dresses are also acceptable in most casinos. Men can switch from polos and T-shirts to more elegant shirts and it is always a good idea to choose a pair of formal trousers. This dress code is acceptable at an overwhelming majority of casinos from all over the world, so it is a safe choice if you have any doubts.
Stay classy with business casual attire
When you visit a more luxurious casino, you can turn the heat up a notch and wear more formal clothes. Business casual is one way to do it, with women getting to choose from sweaters and jackets, although blouses and collared shirts are also an excellent choice. Men have an even broader palette of clothes to choose from, with everything from blazers to sports coats being accepted. The tie is not mandatory, but you can wear it if you want to push the envelope towards the business look.
Make an impression with business formal clothes
If you want to stand out from the crowd, but also when visiting luxurious casinos such as the one in Monte Carlo, business formal clothes are the solution. Women are expected to wear conservative length shirts, but they can also choose to wear evening blouses and blazers. Men should go for dark suits and formal shoes, with ties being once again a worthy option. The upside of choosing a business casual outfit is that you will comply with the dress code of even the most demanding casinos.
Black and white tie casino outfits are an alternative for people who want to make a powerful first impression. Such a dress code is never imposed by the casino, so it is entirely optional. You will look great in such clothes, but it might not be the most comfortable outfit for a gaming session.