Vogue Japan sets the bar high.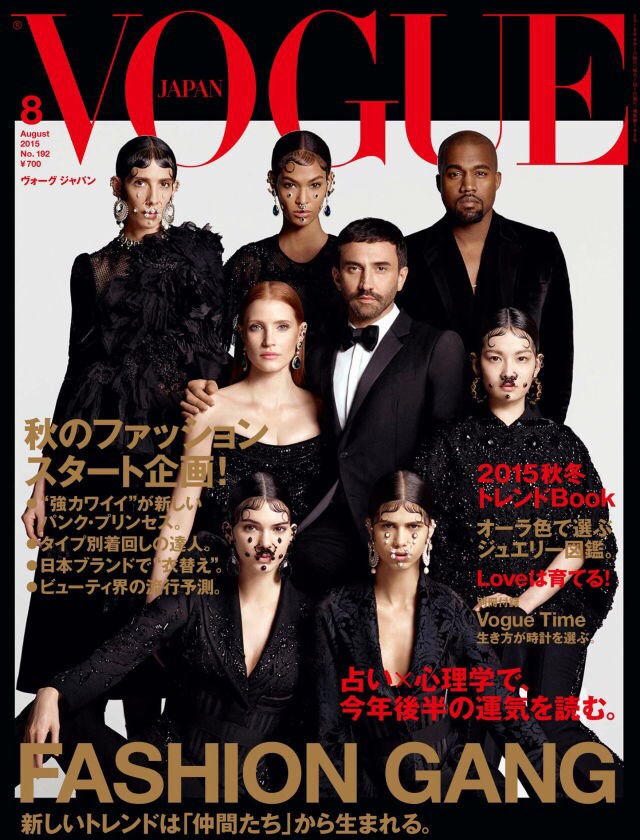 Lot day Vogue Japan reveals their upcoming August 2015 cover which sees fashions highest individuals unite as one. The cover story is entitled "Fashion Gang" and features a few familiar faces who are all recognised for having an influence to the fashion industry. Shot by Luigi and Iango, the cover features Riccardo Tisci, Kendall Jenner, Kanye West, Jessica Chastain, Joan Smalls, Mica Arganaraz, Jamie Bochert and Akimoto Kozue. The legendary fashion icons are all wearing the Givenchy by Riccardo Tisci head-to-toe styled by Katy England. We at PAUSE look forward to seeing the full story later this summer. Stay tuned for the film to launch tomorrow on www.vogue.co.jp and the issue to hit newsstands in July.
Click here to shop Givenchy's latest menswear collection.