Introducing London based label, Field of Ponies.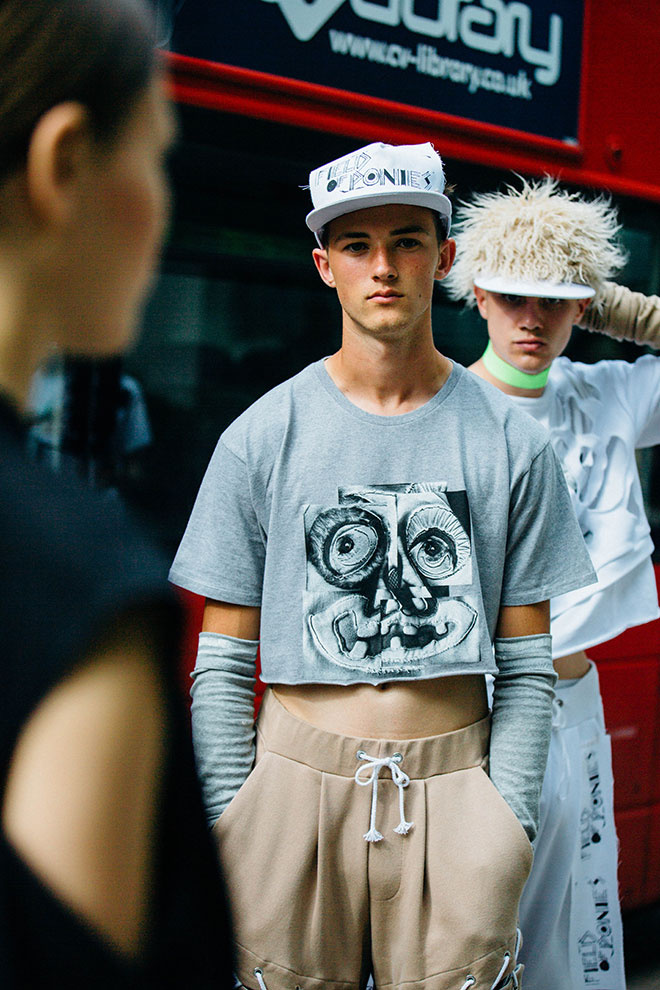 Recently featured on Vogue Paris, Field of Ponies are one of the many up-and-coming designers taking to the streets of Fashion Week to get noticed. Their clothing is somewhat androgynous and focuses on experiment and challenging the norms. Following June's LC:M, Field of Ponies collaborated with emerging UK rapper, DOPE BOY LDN and enlisted the help of a vast range of models, friends and creatives alike to showcase their brand ethos in the best possible light.
The result, is a video shot by resident videographer Louis Bryant outside of various venues within LC:M which you can view above.