Retailing at £149.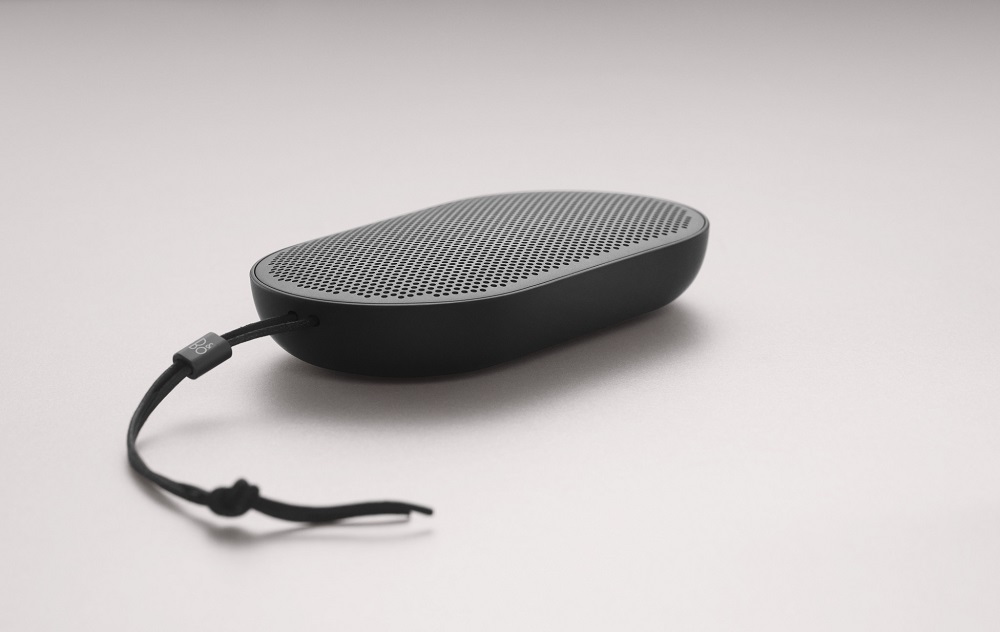 B&O PLAY has just introduced their The Beoplay P2 which is the smallest and most intelligent wireless Bluetooth speaker of the B&O PLAY range.  The rounded and smooth speaker was designed by award-winning Cecilie Manz. The Beoplay P2 comes in premium materials such as pearl-blasted aluminium and real leather. You can always expect a clear and crisp sound from a B&O PLAY speaker. The speaker features a built-in microphone, a pearl-blasted anodized aluminium top, warm polymer on the underside and a genuine leather strap to make sure you can easily slip it into your pocket. All switches and buttons were removed to achieve a minimalist exterior.
Director of Concept and Design in B&O PLAY, Matthias F. Ørum-Hansen, said: "Music plays a big part in amplifying everyday moments, so we made a personal speaker that you don't want to leave your home without. Beoplay P2 is a stunning piece of Danish design, a study in stupendous craftsmanship and the accumulation of 90 years in sound and acoustics with a sound quality that is second to none in this category."
Designer Cecilie Manz stated: "The closer a product gets to the body, the more refined and detailed it should be. Beoplay P2 is smooth and desirable, a compact with great sound and a companion wherever you go."
Beoplay P2 comes in Black, Sand Stone and Royal Blue colourways. The wireless speaker is now available and you can get it here and at selected retailers.
See more photos of The Beoplay P2 by B&O PLAY below.