Issa capsule collection.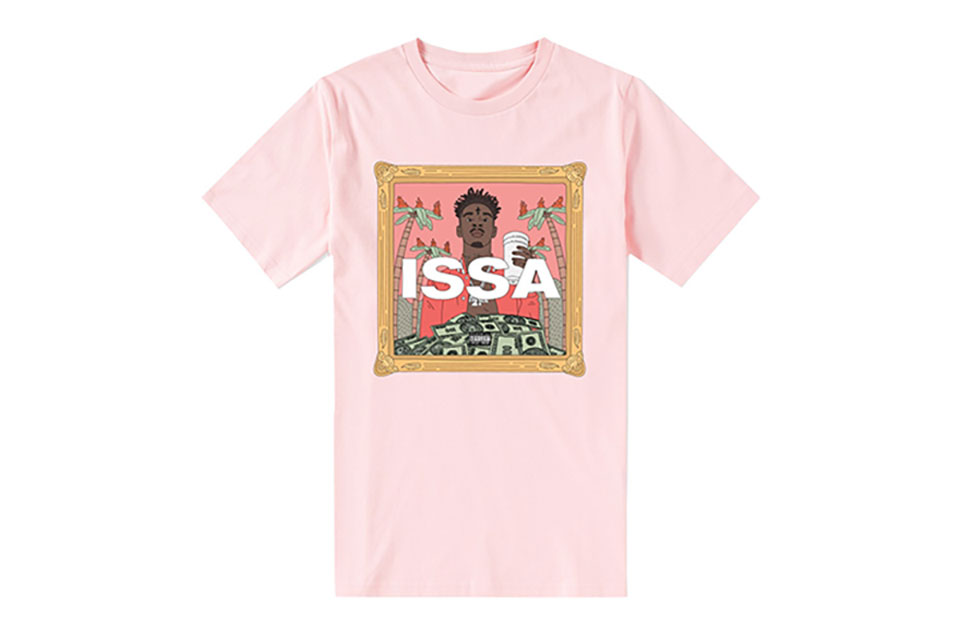 Atlanta rapper 21 Savage is celebrating the release of his debut studio full-length just the way we like it: with his own lifestyle and clothing brand.
The line is made up of three different capsule collections, each communicating their own personal vibe. "Issa Album" is the collection that features the rapper's cartoony album cover. Showcased by exclusively tatted models, "Flock Together" sees acid washed denim jackets and hats decorated with eagles. The last collection, "Savage," plays off some of Supreme's more iconic box logo designs.
Ranging from as low as $8 USD to as high as $250, the collection is sure to satisfy fans with its distinct 21 Savage flavour.
Check out the collection over at the rapper's "Issa Shop" website here.
Take a look at the full collection below.