PAUSE caught up Dele Alli in the run-up to his new collection launch with BoohooMAN.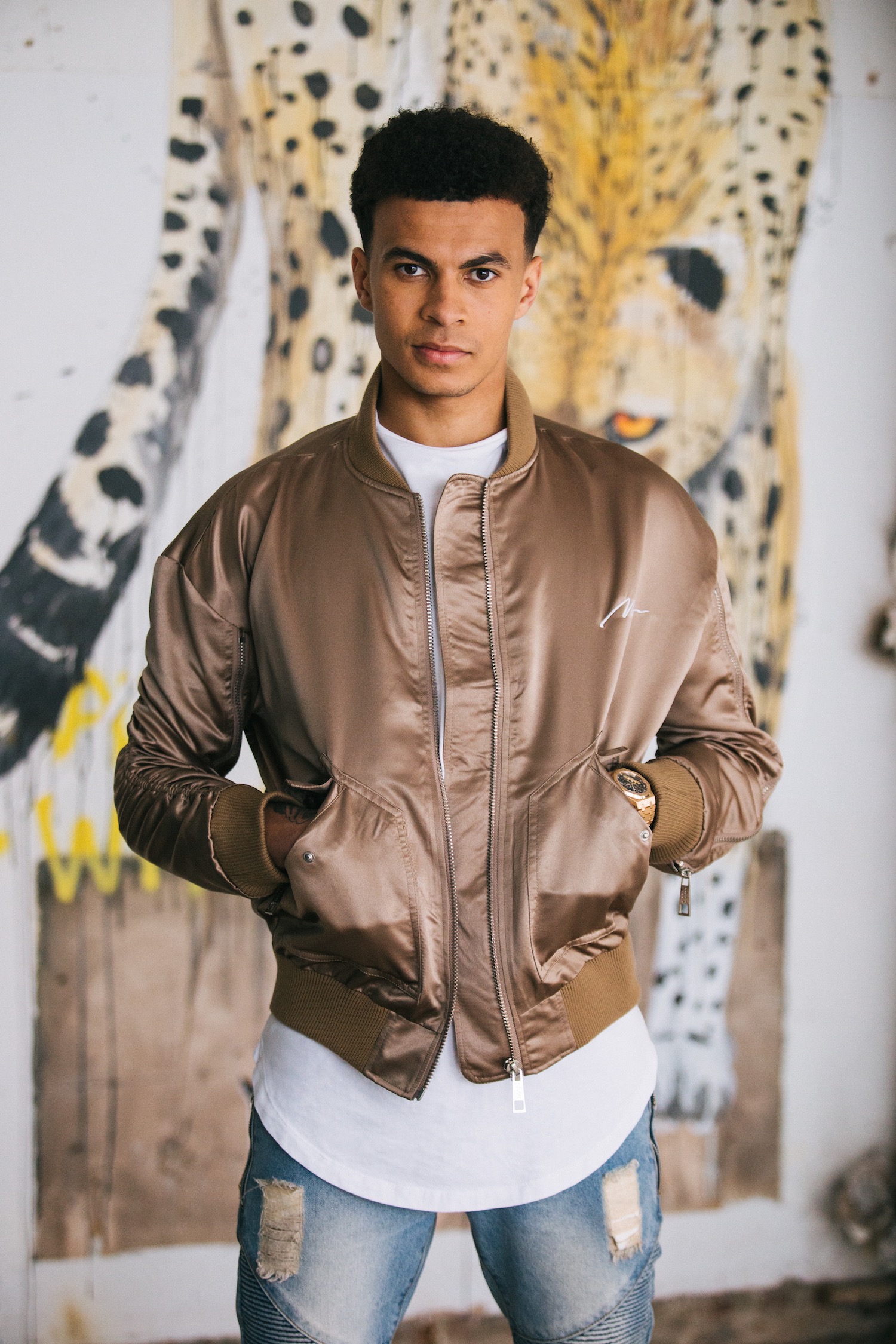 What is your favourite piece from the BooHoo Man collection?
Probably this jacket (refers to the gold bomber jacket he's wearing). I like the fit and I like the arms on it.
Describe the vibe of the collection in one word.
Sick. It's all sick.
Who do you look to for style inspiration?
It changes with different things and different events. Sometimes I have to dress smart but I prefer to dress more casually, my style is more based around streetwear. I don't really look towards anyone; I like to be different.
How do you feel about recent trends towards 'football fashion', with people wearing football tops and scarves as a fashion statement?
Yeah, I think it's cool. For a long time, people have been wearing basketball shirts, like when they're on holiday, so it's a nice change.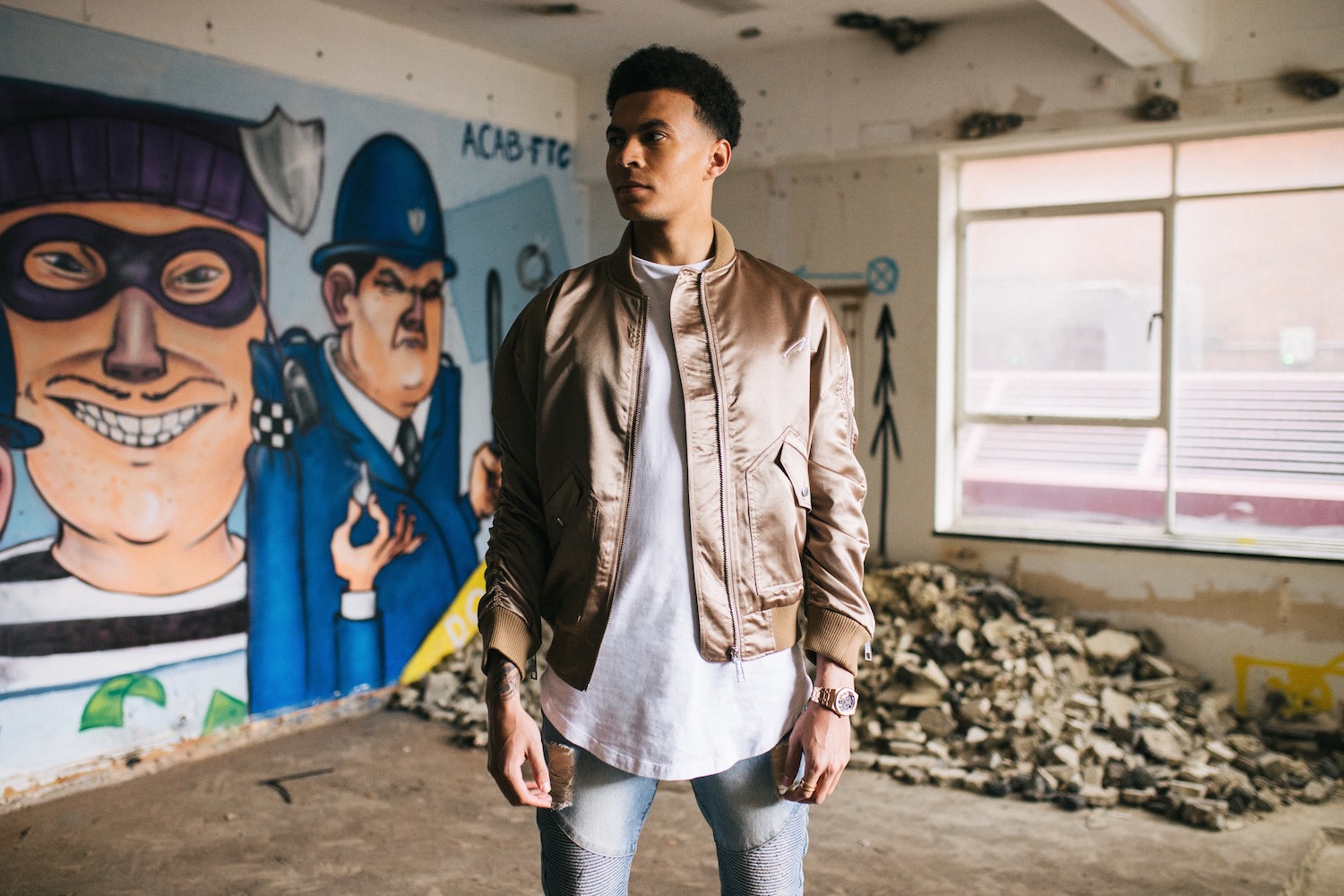 What has been the highlight of your footballing career so far?
There has been a lot of highlights. Playing in the Euros was obviously a great achievement but I'd say personally… beating Real Madrid (3-1) and scoring two.
Did you always know you would be a footballer?
I always believed, I never thought about doing anything else. When I was growing up I was always playing football. You go through those moments when you're not playing well or when you're a kid you lose a game and you think the world is going to end and it's not going to happen. But, I always believed in my ability and my focus was always to become a professional.
Your fans go through all of the highs and lows with you. How do you deal with the pressure of fans relying on you and constantly being in the public eye?
I think everyone deals with it differently. Personally, the only pressure I feel is the pressure I put on myself. I want to be the best player I can be and I want to help my teammates with every game – I want to win every game. When you have that pressure on yourself, no other pressure really matters. I just want to achieve as much as I can and focus every day on improving and training. I'm just trying to be as good as I can.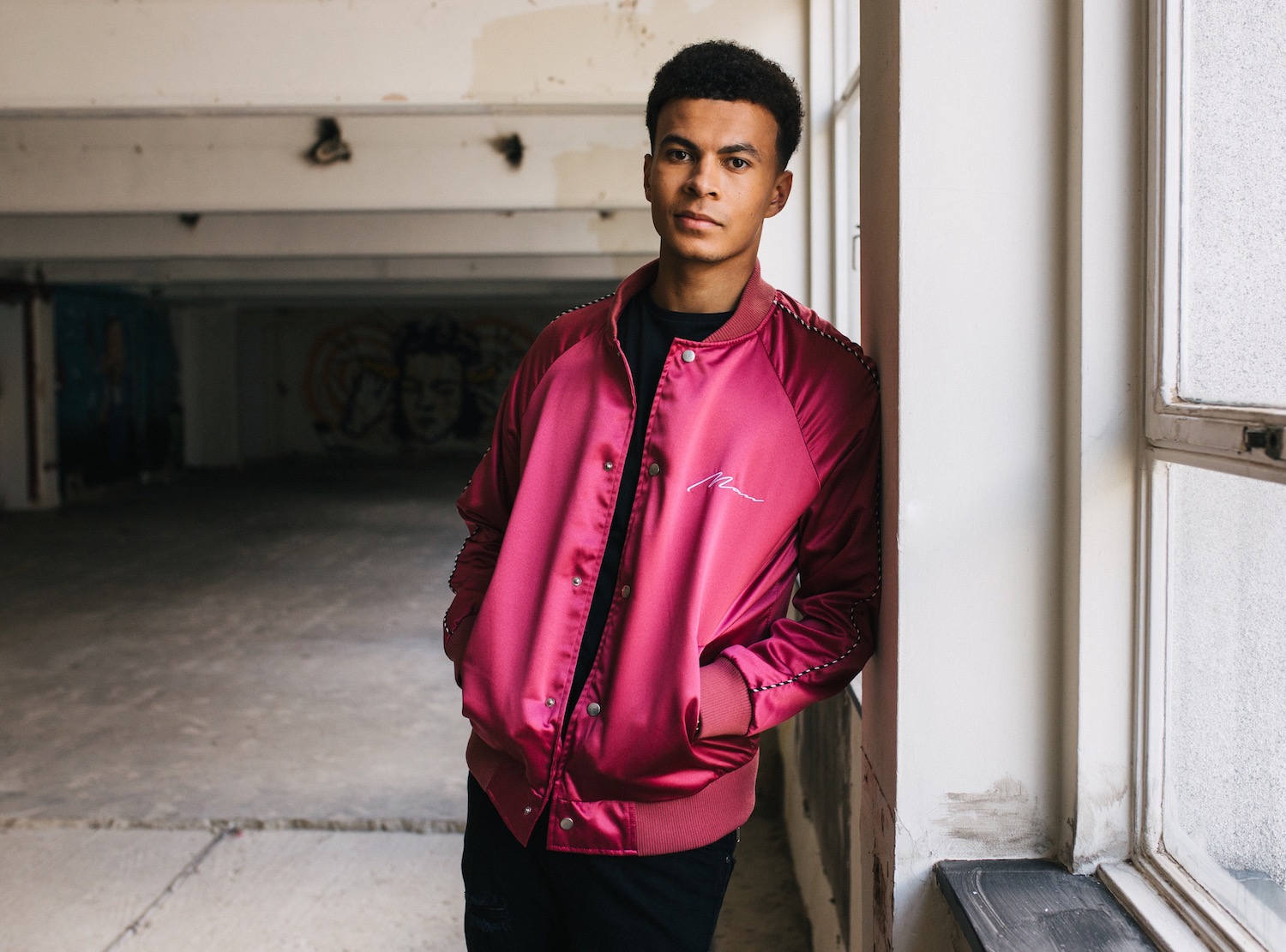 How do you feel about the FIFA World Cup in the near future?
I don't feel a different pressure. There's so many games for your club that you have to put it (FIFA World Cup 2018) to the back of your mind. You have to focus, we're fighting to be in the top four right now and we're in a good position. I'm trying not to think about it too much and trying to think about what I'm doing right now. I don't want to get carried away with what's going to happen but it is exciting.
What is one thing you love to do in your time off-season?
Relax… Just going for dinners and stuff like that.
Where is your favourite destination in the world to chill out?
L.A, It's got a bit of everything. It's nice to chill there, it has nice weather, nice restaurants, nice places to go out with your friends.
What would be your advice to young people who look towards taking football as a career?
Focus, it's a long path. There's a lot of ups and downs but keep working hard. I can't say it's going to happen, there's a lot of young kids that want to be footballers and it's a challenge. You have to have a lot of luck as well. Keep working hard and don't let anything get you down or take you focus off of it.