Collaborating on a music video.
Australian fashion brand Ksubi has teamed up with A$AP TyY to launch its "Gold Line", a collection of jewellery that includes rings, necklaces, earrings and bracelets.
A frequent visitor of the brand's New York store, A$AP TyY invited Ksubi creative director Bradd Trifitt to co-create a visual story for his latest single "100 Rounds". An extension of the Gold Line collection, the video includes TyY and his crew fly through the streets of Uptown New York and Harlem on quad bikes.
With the collection available to shop now from the Ksubi website, we caught up with A$AP TyY and Brad Triffitt, Ksubi's creative director, to discuss the inspirations behind the jewellery and the 100 Rounds video.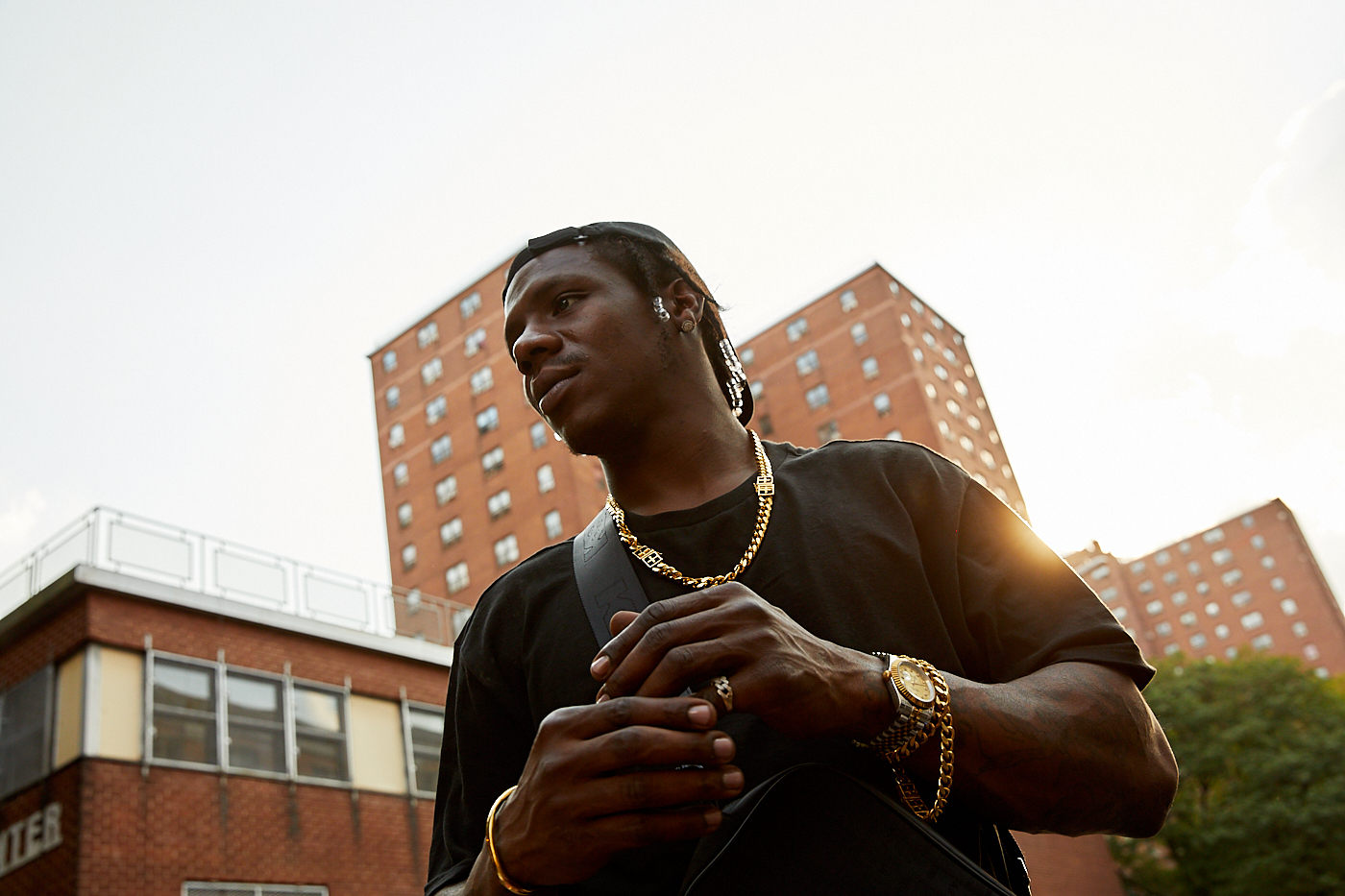 I've heard you are a frequent visitor to Ksubi NYC Store, what is it you like about the brand?
A$AP TyY: I have been rocking with KSUBI since 2016, going in and out of their NYC and LA stores. I've always loved their jeans, just the fit and their styles have always been something I'm into. KSUBI has the best jeans in the game right now and have for a while.  Partnering with them on the launch of KSUBI Gold was dope because I already love the brand.
New York is so integral to you as an artist and prominent in the 100 rounds video. Do the city and its energy reflect in this collection?
A$AP TyY: Absolutely, everything about this collection and video gives off the energy of NYC. Riding through the streets on my bike is part of my every day and feeling that adrenaline and confidence you feel when riding really comes through in the video.
Do you remember your first piece of jewellery? 
A$AP TyY: Growing up I couldn't afford jewellery so I had to make my own or at least what I thought was jewellery at the time. My first piece of jewellery was made from aluminium foil. We used to put in our teeth in school thinking we were iced out.
How would you describe your personal style? And how does this collection express your style?
A$AP TyY: Fashion is an individual thing. Everybody has their individuality.  Personally, my style is ever-evolving. My style has always in one way or another been connected to bike culture. The KSUBI Gold pieces tie an entire fit together for me and add boldness and confidence with the style of the chains and rings.
Were there any specific inspirations for this collection?
Brad Triffitt: Obviously, Ksubi is best known for our jeans but that's just the start of a person's personal style. We always look to our customers for inspiration and what's going to engage with them next. We launched accessories last October, selling leather bags, monogram headwear and the response was huge. Our design team working with our retail team suggested jewellery was the next vehicle for our customers to express their style.
The words "royalty heroism streets" feature on the inside of a ring and a bracelet. What is the significance of those words?
Brad Triffitt: Ksubi has always played with words and symbols often without true meaning – more artistic expression. Box crosses, 4×4, no dollar symbols ++ are all part of our unspoken language and applied throughout our products to make them "Ksubi"