Available Now.
Covering all things sneaker related once again, essential shoe care brand Crep Protect have stepped forward with the third iteration of their vastly-popular 'V3 Crate'.
Having historically provided sneaker heads with the highest level of shoe care across the globe, Crep Protect are back and better than ever with the release of their 'V3 Crate', which puts forward an updated take on the brand's previously successful V2 model. For this new and improved version, Crep Protect offers up the addition of sound-activated lights that allow collectors to show off their latest pick-ups in all of their glory, with additional features including a dust-free composition, three-sided anti-discolouration panelling for all around viewing, as well as sleek black ridging. Providing a certified safe space for all of your beloved sneakers, Crep Protect's 'V3 Crate' is certain to keep all of your grails in as pristine condition as possible.
Crep Protect's new 'V3 Crate' is available to shop now via the Crep Protect website.
Check out imagery below.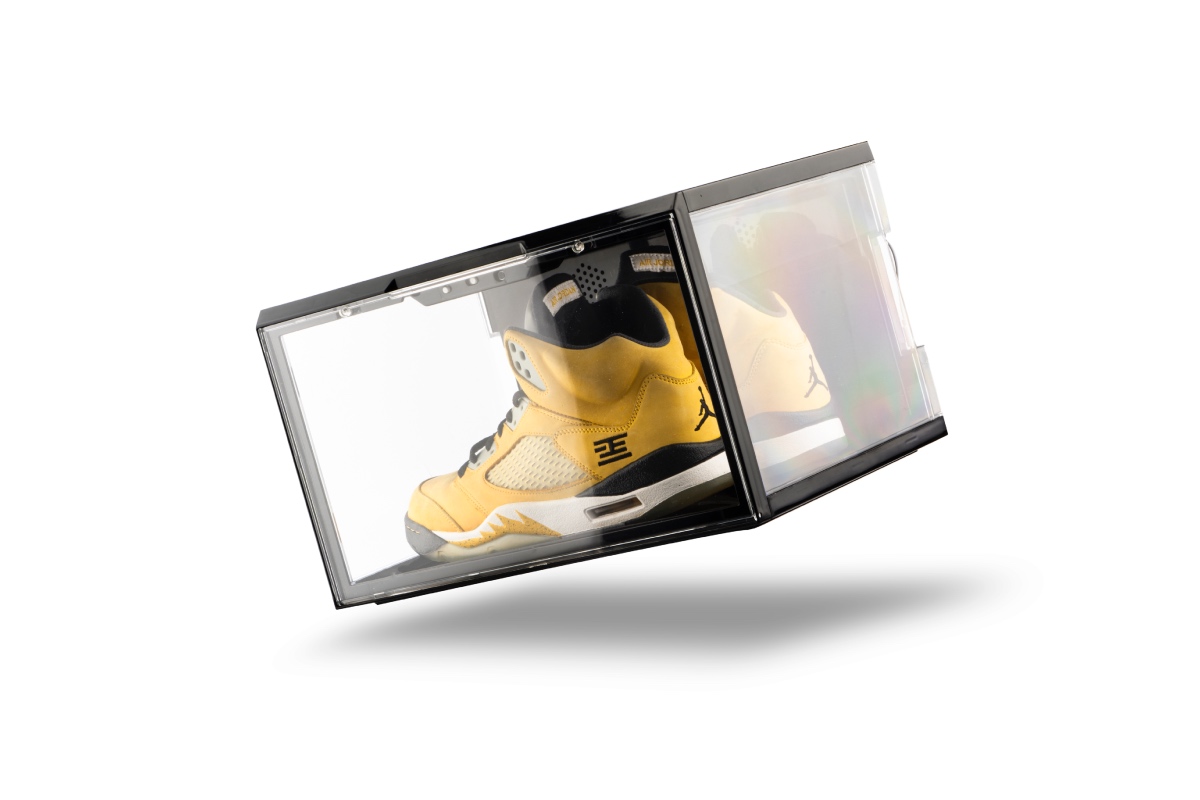 PHOTO CREDIT: Crep Protect