Checked in: Hotel Giraffe,  365 Park Avenue South at 26th Street.
An art deco hotel with a modern day vibe, PAUSE loved Hotel Giraffe.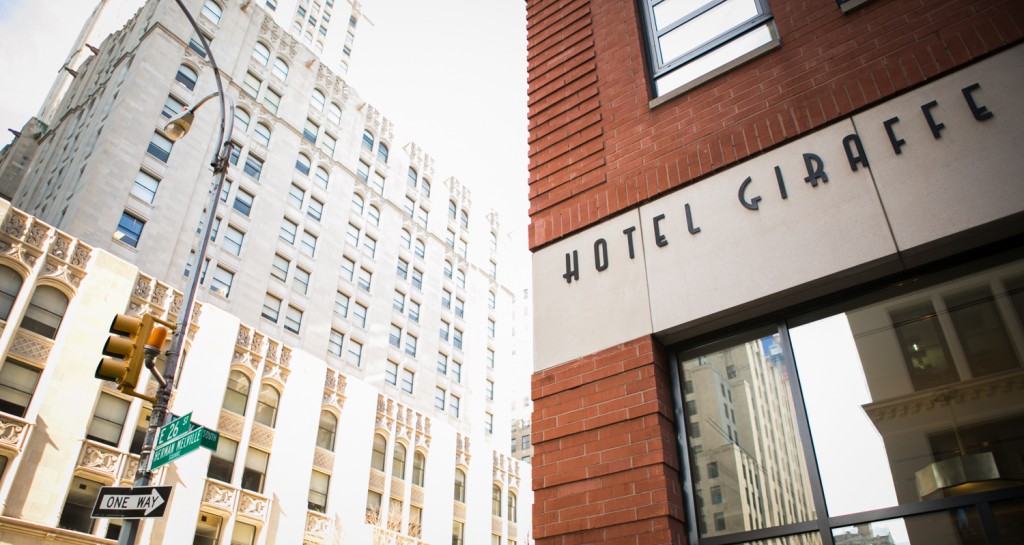 On the corner of Park Avenue, the hotel is situated in a bustling area, with lots of eateries and bars in the vicinity.
The staff were so friendly and helpful, and told us they are the best hotel in NYC, and we are inclined to believe them following our stay!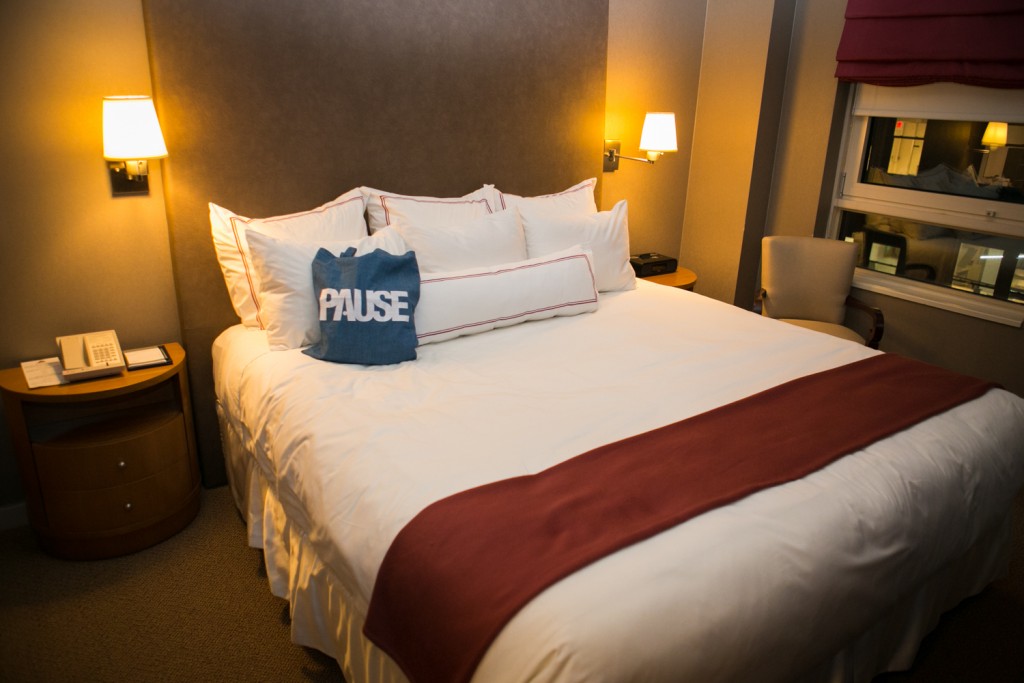 PAUSE was lucky enough to stay in one of their Suites, meaning we also had our own lounge area with TV and dining table; very posh!  Huge bathroom, surrounded by mirrors (so we could see our outfits from every angle!), and complete with complimentary toiletries.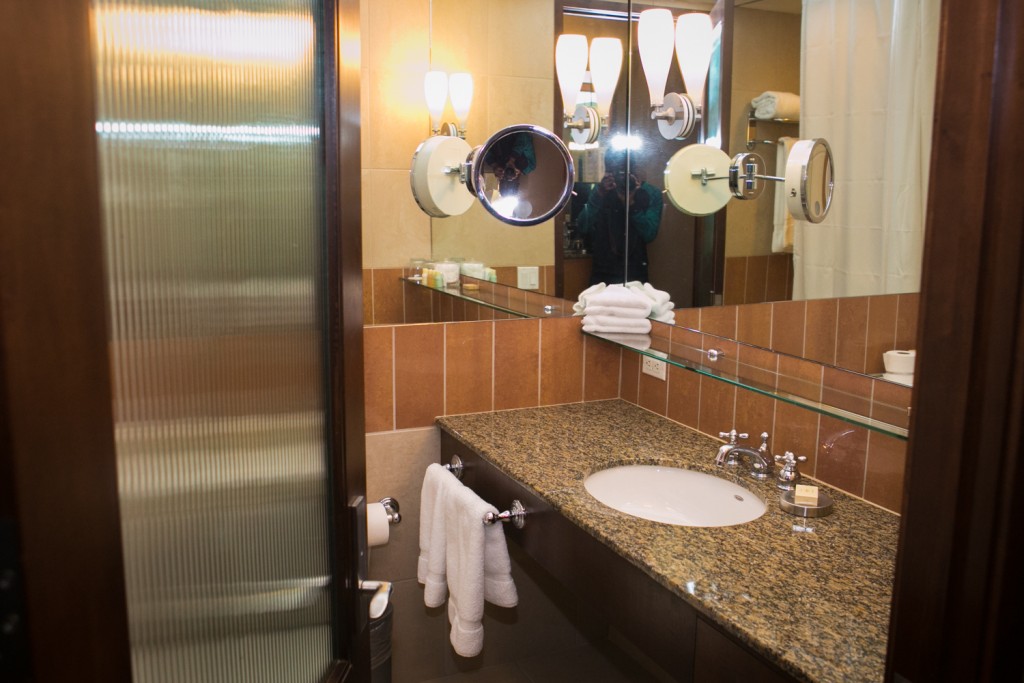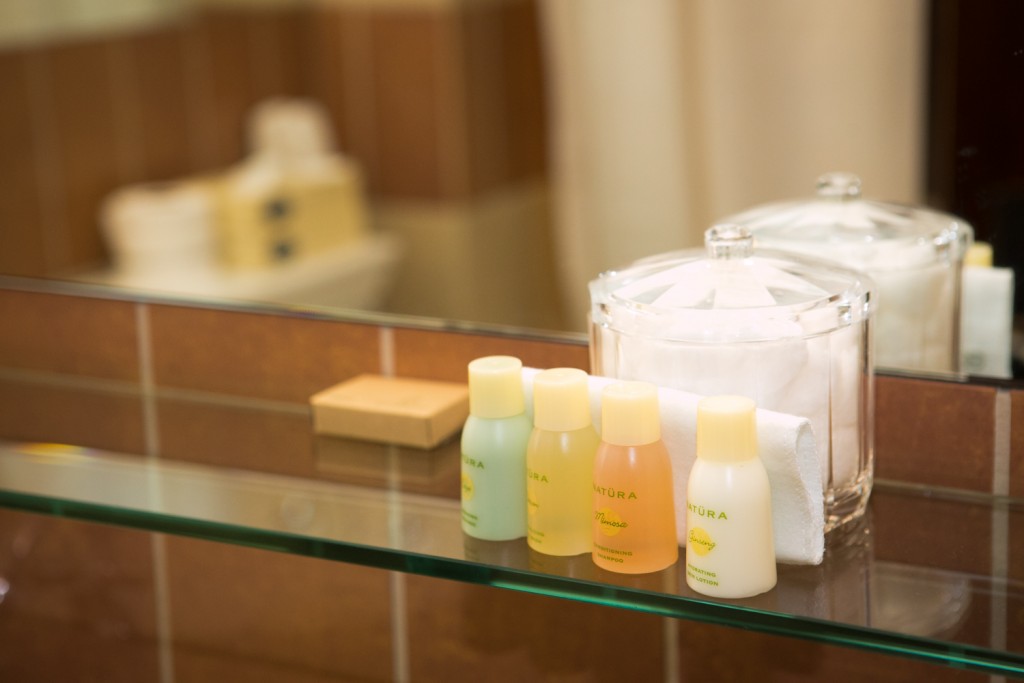 We loved the fact that Hotel Giraffe has a rooftop space, which in summer opens as a bar.  Perfect for a gasp of fresh air, and to look down at the busy streets below.  We took the opportunity to host a photoshoot up there (watch this space).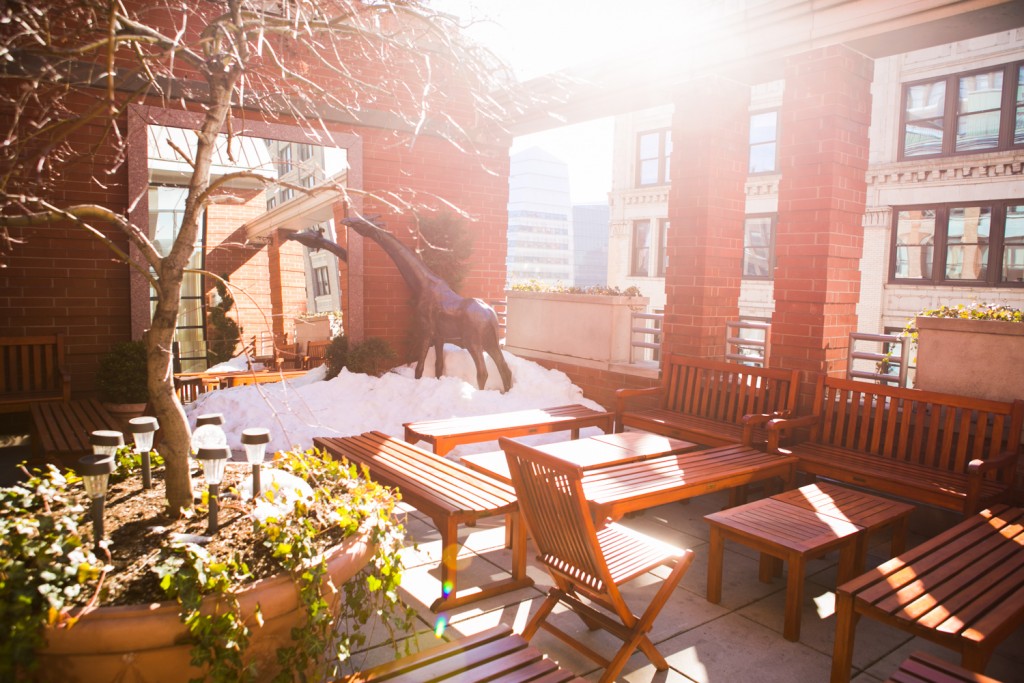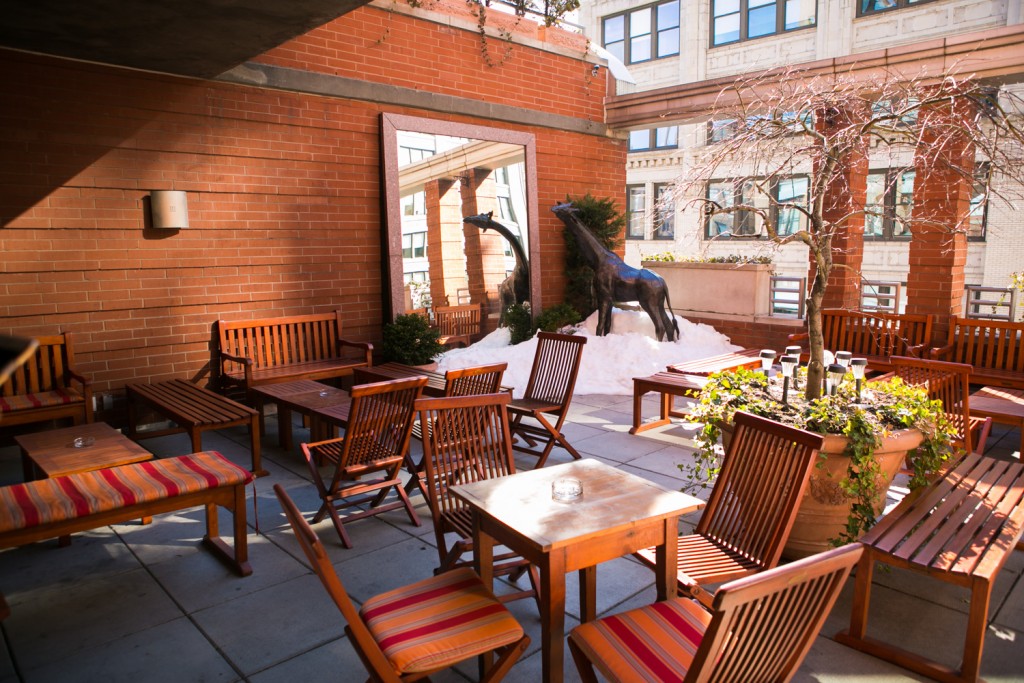 With a downstairs reception/lounge, open all day for guests to relax and enjoy a hot drink and biscuit (all free!), the hotel gave off a very welcome air.  The added bonus of complimentary breakfast also went down a treat and we took full advantage!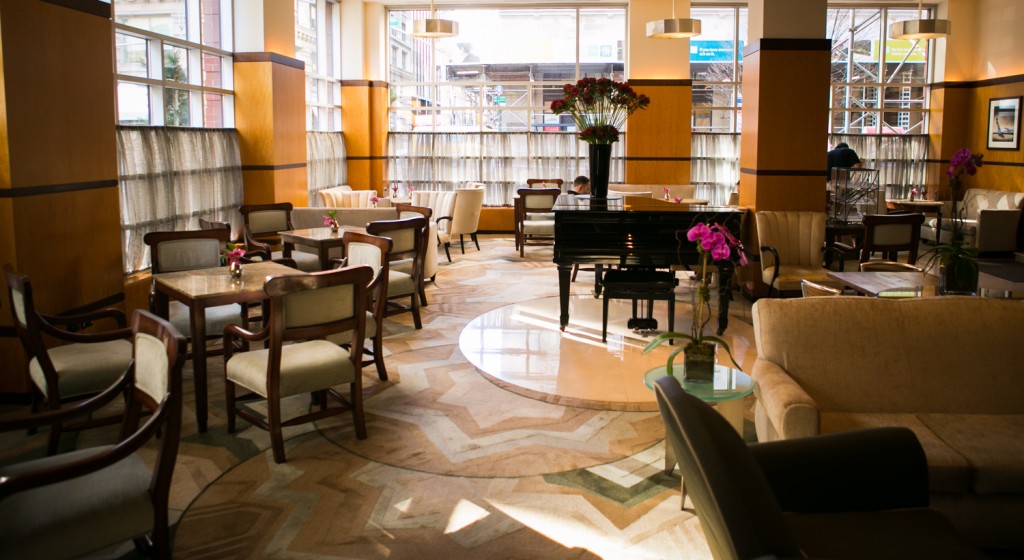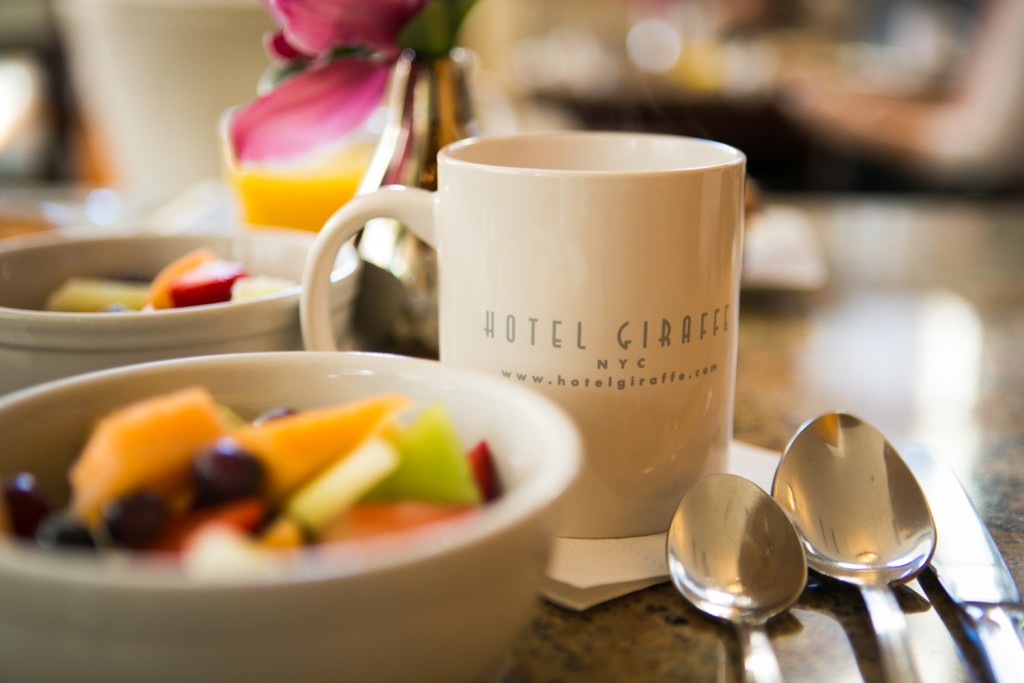 Best bits:
Complimentary continental breakfast, with teas and coffees throughout the day
Free wifi
Spacious, well equipped rooms
Rooftop area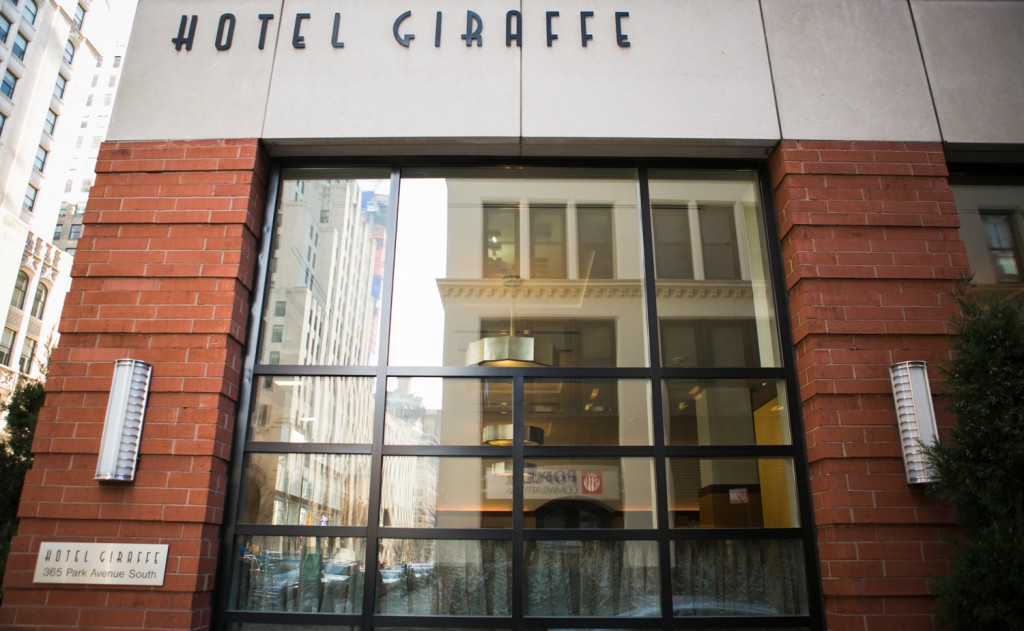 #PAUSETravels
Words: Samantha Ria
Photography: Benjamin Glean