Gucci, Gucci, Gucci.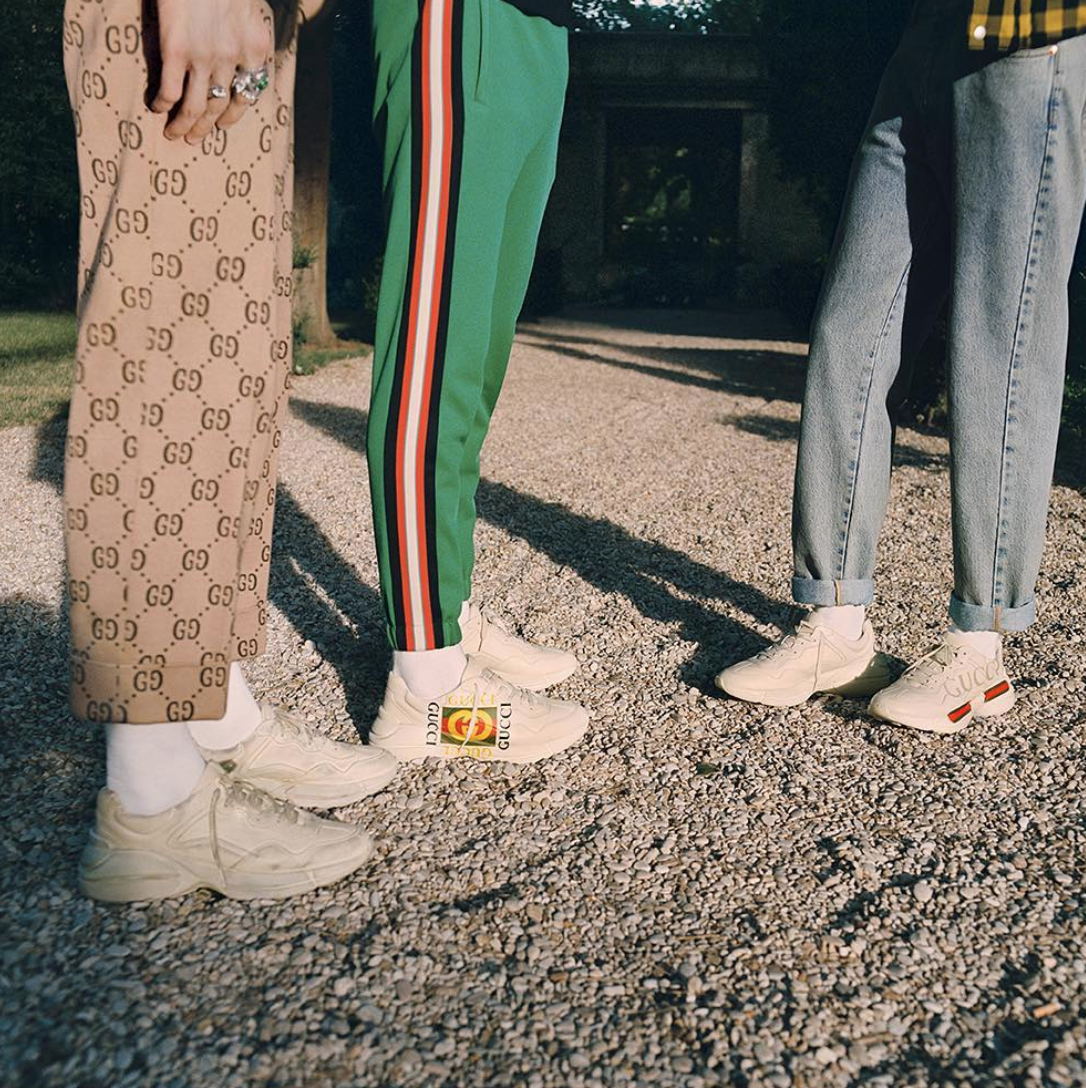 Gucci took to Instagram to announce they will be releasing a new model of Sneaker – the Rhyton, from the Gucci Cruise 2018 collection. The Sneaker features a thick sole and athletic construction with a retro influence and distressed effect or embellished by the Gucci vintage logo prints from the 80s.
No further release information about the Gucci Rhyton has been announced.