Patagonia Opens a New UK Shop in Manchester
Patagonia have opened a new UK store in Manchester's central retail district. The 307sq m store at 51 King Street will be a hub for sports and environmental communities in the area, with a space dedicated to events, film screenings and public talks. The three-floor store will carry apparel for outdoor sports including climbing, skiing, snowboarding, trail running, surfing and fly fishing.
The California-based outdoor brand was founded in 1973 and continues to be driven by its mission statement: Build the best product, cause no unnecessary harm and use business to inspire and implement solutions to the environmental crisis. Still independently owned today and a certified B Corporation, the company is recognized internationally for its commitment to product quality and environmental activism, contributing over $89 million in grants and in-kind donations to date through its 1% For The Planet membership.
While Patagonia has seven existing retail stores across Europe and is stocked in over 1,200 multi-brand stores, this latest edition will be the company's only mono-brand destination in the UK.
Ryan Gellert, General Manager, EMEA, Patagonia, comments: "Patagonia has an unwavering focus on positively impacting the communities we support, both through our commitment to product quality and environmental activism. The Manchester store is an important step forward for this objective in the UK, as we continue to deepen our direct relationships with these communities."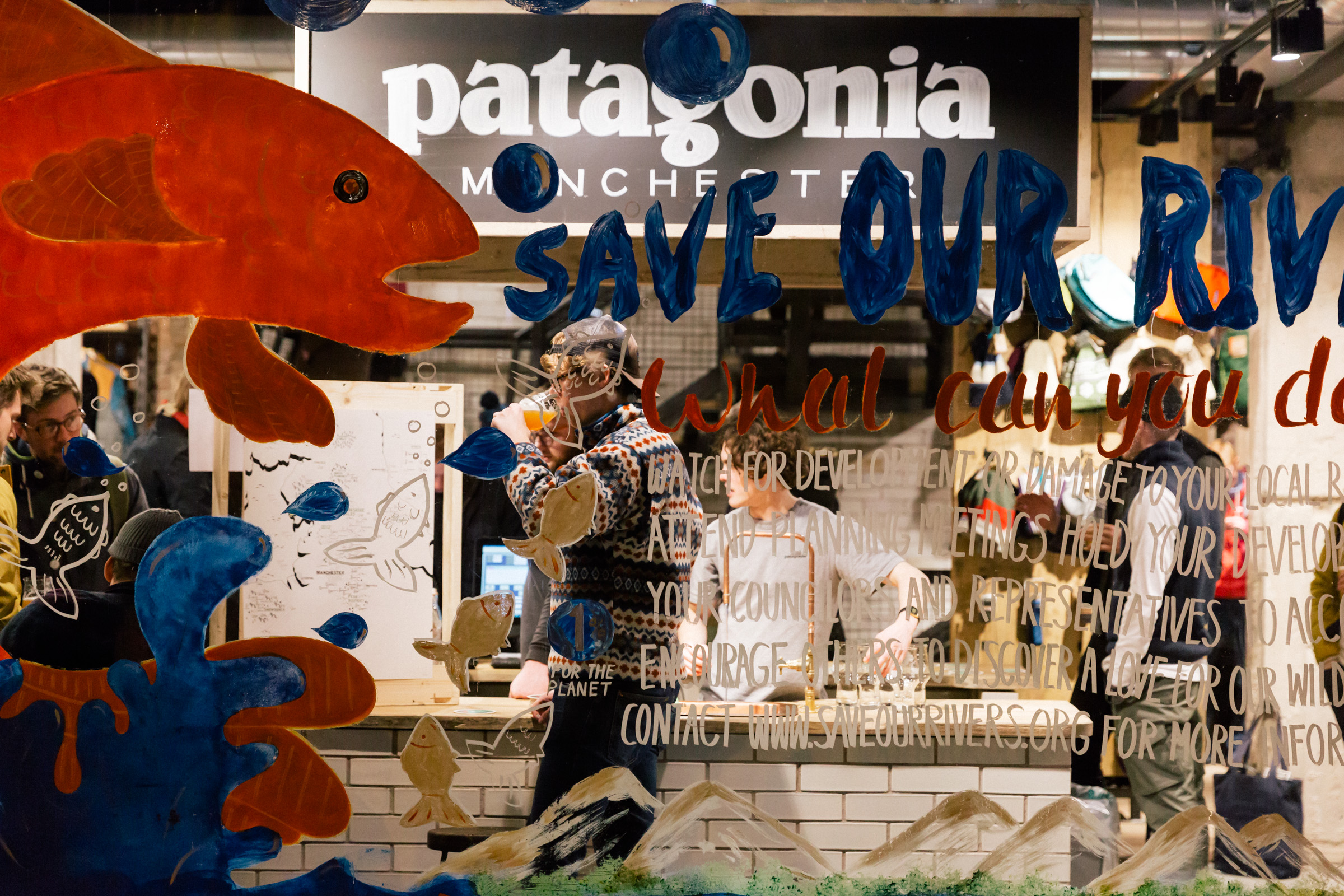 As with all Patagonia locations, the King Street site was chosen due to its historic nature and work has been done to preserve the integrity of the building (further details below), honouring its surrounding history and culture and for its proximity to the wide range of outdoor sports opportunities offered by the Peak District and surrounding areas.
The Grand Opening took place on Thursday 1st February with complimentary drinks and live music for all to enjoy. Patagonia's Worn Wear initiative provided the opportunity for guests to get any item of clothing fixed for free and donations of over £1300 were raised for the charity 'Save Our Rivers.'
A programme of events are planned with the first one taking place Thursday 15th February 6pm – 10pm, 'A Day With Peter Whittaker'. To view details visit the Facebook link 
HERE. 
Patagonia Manchester
51 King Street
Manchester, UK