Hopefully, he's working on music...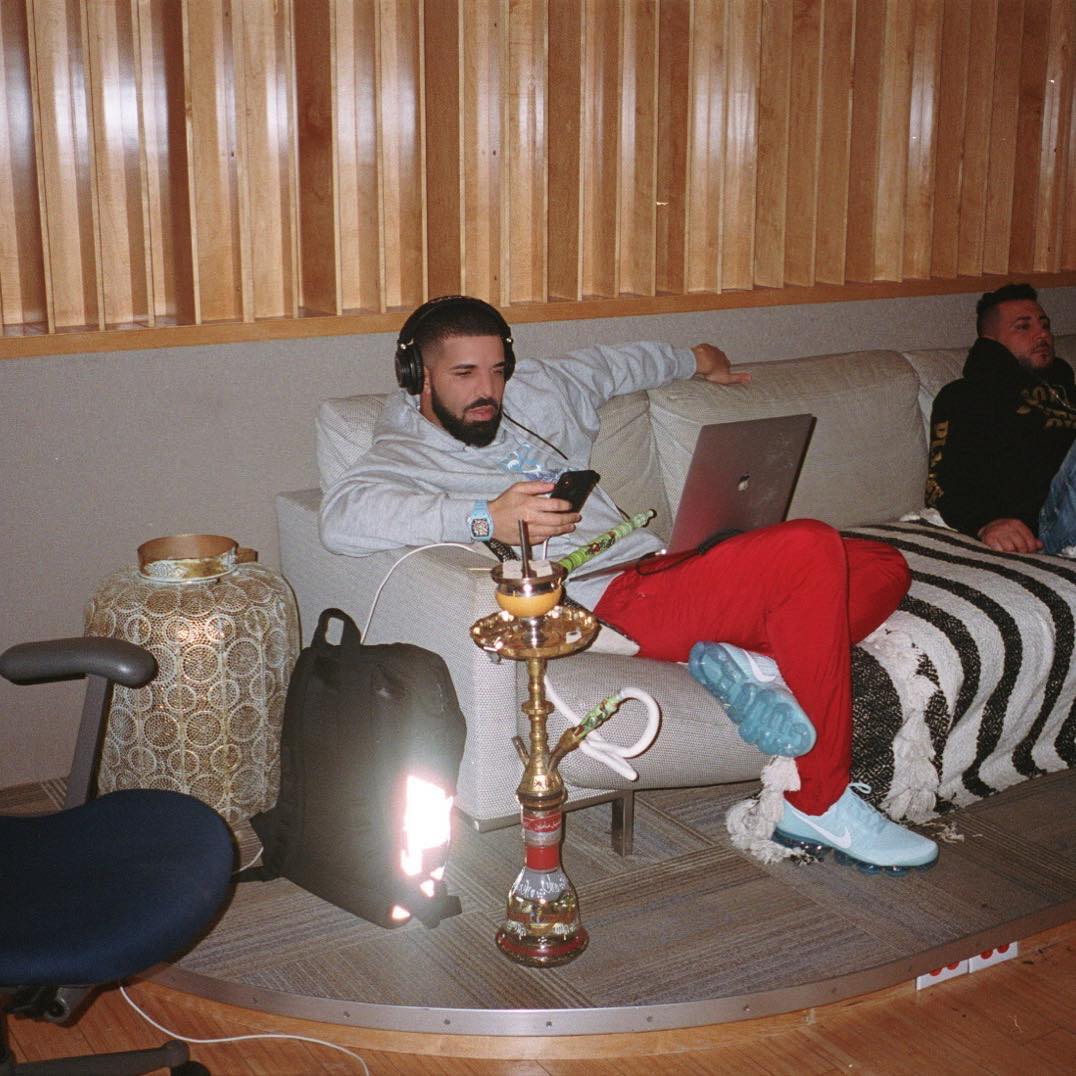 Drake's latest Insta post see's the rapper sporting a chilled-out fit during what appears to be his shisha downtime. The Canadian rapper, singer, songwriter, record producer, actor, and all-around entrepreneur was rockin' a pair of cherry red pants as well as a basic grey hoodie and watch, both of which featured highlights of a pale icy blue colour which harmonised well with the colourway of the Nike Air VaporMax Flyknits on his feet.
If you are interested in getting your hands on a similar pair of sneakers, click the following button.
Click Here