Uniformed colours.
Wearing an outfit comprised of a single colour is a timelessly bold statement. Whether you are channelling rockstar energy with an all-black look or embracing colour by rocking various shades of pink, sticking to different hues of one colour never fails to create a stand-out look. The exclusive use of one tone allows for experimentation with fit and silhouette to be achieved more subtly; by stripping back the contrasts of colour in an outfit it democratises the items that you are wearing and makes more attention be drawn to the details in the garments.
For styling inspiration on how to wear a single coloured outfit, we have compiled our favourite monochrome looks. Including many summer suits, bold tracksuits and examples of expert layering, this diverse range of looks show the multitude of styling options available when wearing only one colour.
See below for our shopping and styling suggestions!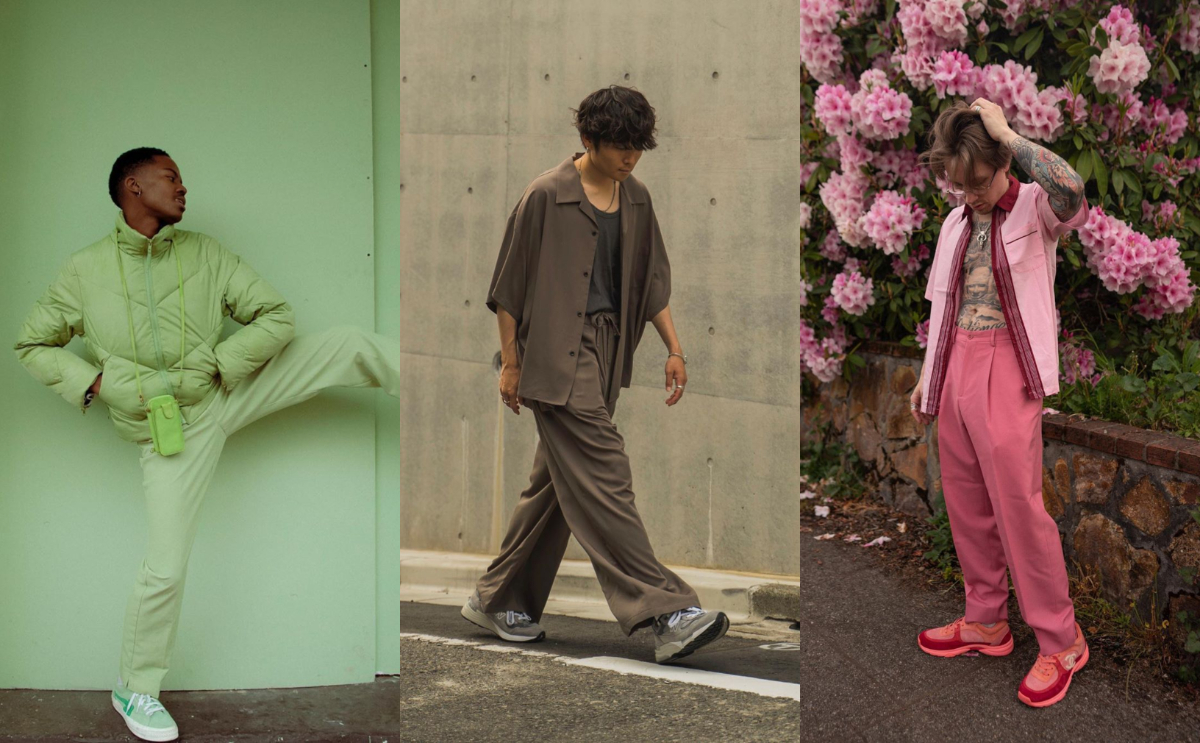 Styling Suggestions: