Just like there are dress codes for certain occasions, there is a specific dress code for a motorcycle road trip correspondingly. Ideally, it should be the outfit that ensures the safety of the rider without compromising comfort, and it's particularly important for long-distance rides.
In this post, we'd like to point out the importance of dressing right for riding, so we researched and came up with the top five tips to dress right for a motorcycle road trip, just for our readers.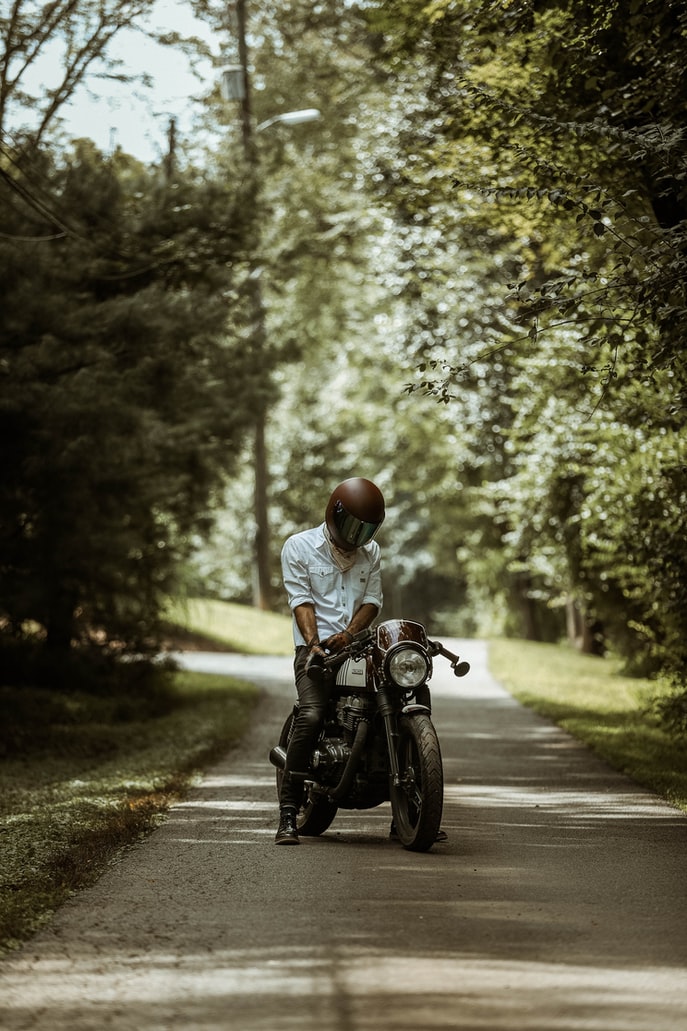 Safe & Comfortable Outfits
We've all seen those riders wearing t-shirts, shorts, and flip-flops. This is a lousy idea for many reasons, including the most important one – safety. Not only the rider can get seriously injured by falling, but from motorcycle heat, debris, or anything else that might come in a way. Each rider should pick safety over comfort, but that doesn't mean that comfort should be non-existent. For instance, many jackets are made uniquely for riders and they include zippered vents so that they can be worn in any weather condition comfortably.
Pants should be thick to resist abrasion. When it comes to footwear, the best choices are close-toed shoes or even boots, which can also shield the ankles. The rider's footwear needs to have rubber soles and a decent tread design to prevent the feet from slipping. In addition to all of this, gloves are an excellent choice to prevent potential hand or finger injuries and have a better grip to allow stabler control over the motorcycle.
Layers
As you already know, you need to be very systematic about travel outfits when riding, since your space is very limited. So rather than taking huge jackets or coats with you, focus on layering up and wearing thermal outfits that are much lighter and thinner, but equally great at keeping the body temperature. And in case the temperature starts increasing, you can simply remove layer by layer of clothing, which wouldn't be possible if you had one bulky jacket or coat. 
Helmet
We intentionally left the helmet separately, because we cannot stress enough the importance of wearing it. Not only it can prevent serious brain injuries, but it can also save your life. Whether you're into sport motorcycles, cruisers or even scooters, always keep this in mind.
However, choosing the right helmet may be very complex as there is a wide variety of helmet types to choose from, for each type of motorcycle. Each helmet type is made for different usage, and depending on your preference you can choose these types of helmets:
Full face 

Modular

Dual sport

Open face

Half shell

Off-road
If you aren't sure which one is right for you, fortunately, you can always ask the staff at the motorbike equipment shop for help to select the most adequate helmet for your needs.
Colour Choice
Although some riders believe that they look so cool wearing all black or dark colours, this is likewise a terrible choice when riding a motorcycle. Cool factor aside, wearing dark colour outfits will make the motorist less visible to other drivers, and this can be an enormous problem during the night rides. Even with tail lights and headlights, you do not want to be camouflaged, but on contrary, make yourself as noticeable as possible by wearing bright colour outfits and reflective strips. 
Separate Wet & Dirty Clothes
The reason why this is important is simply that you don't want to mix up your clean clothes with dirty or wet ones. The great approach is to have a divided section on your motorcycle where you'll store only dirty and wet clothes. You could use the top boxes on the back of your motorcycle since they offer much more space compared to side boxes.