Versace has released its new Spring/ Summer 2016 Campaign.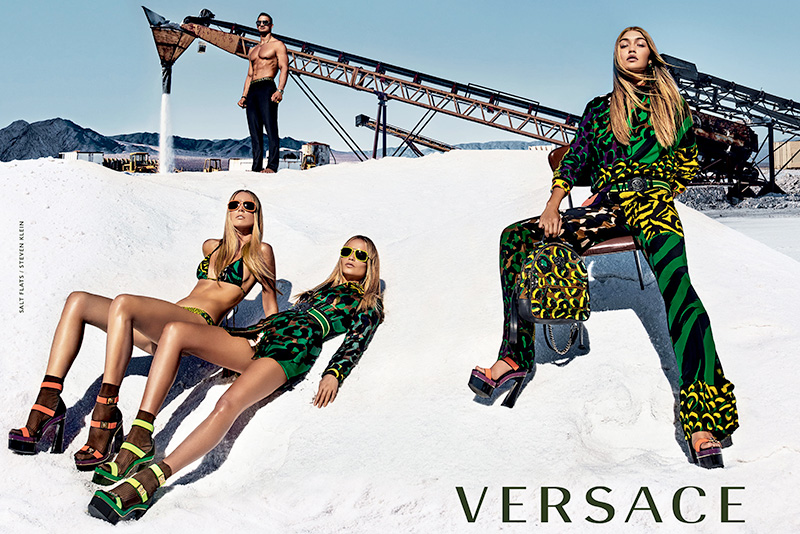 Shot by Steven Klein on the Salt Flats of California,  Versace unveiled its new Spring/Summer 2016 campaign.
"In this new campaign, the Versace man is at his most dramatic, fearless and strong. He is a man of his own mind, no matter where he finds himself." – Donatella Versace
Martial arts expert Lukasz Grabowski appears in the background of the women's campaign, heightening the mood of strength and empowerment. The menswear campaign features models Benjamin Benedek and Nathaniel Visser.
High-street fashion brand H&M have announced the winner of their 2016 design award.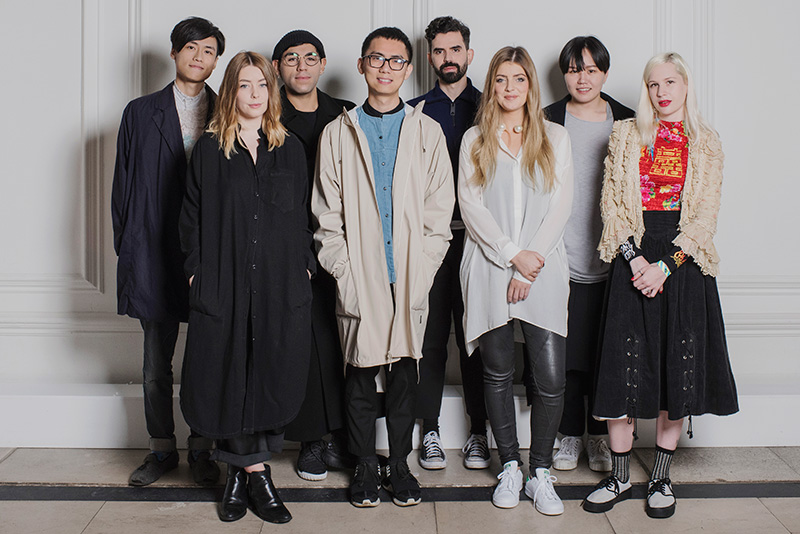 Eight finalists were carefully selected from 40 of the worlds most highly respected design schools, order who then took part in this years 'H&M Design Awards' at The Orangery in Kensington Palace, London.
The decision was made by a collection of industry heads, who were all presented with four looks from the finalists graduation collections.
Hannah Jinkins, from London's Royal College Of Art was selected as this years winner by an international panel of models, actresses and photographers such as Kate Bosworth, Olivier Rousteing and Nick Knight.
The winning prize consisted of a one-year mentorship from H&M themselves, a prize sum worth €50,000, and finally the chance to develop her outstanding collection for a release in selected H&M stores and online in time for fall 2016.
"Hannah is really brilliant. She has the ability to balance so many difficult things, like the raw with the refined, or something very grown up with something more youthful. I found choosing the winner of the H&M Design Award very difficult, because the calibre of the finalists is up there with the best in fashion." Kate Bosworth.
"Hannah is amazing. She has her own unique vision. She has such strong energy, she's modern, young and really knows what she wants. She works with a tough fabric, yet somehow manages to make it sexy and glamorous at the same time." Olivier Rousteing.
"I feel very honoured and proud to have won the H&M Design Award. When my name was announced, it was very surreal and I felt quite emotional. I want to start my own label, and winning the award means I can follow my dream." Hannah Jinkins, this years winner of the H&M Design Awards 2016. 
See below for more photos.

Tyler The Creator returns with his usual brazen originality and a talent for product reinvention this fall.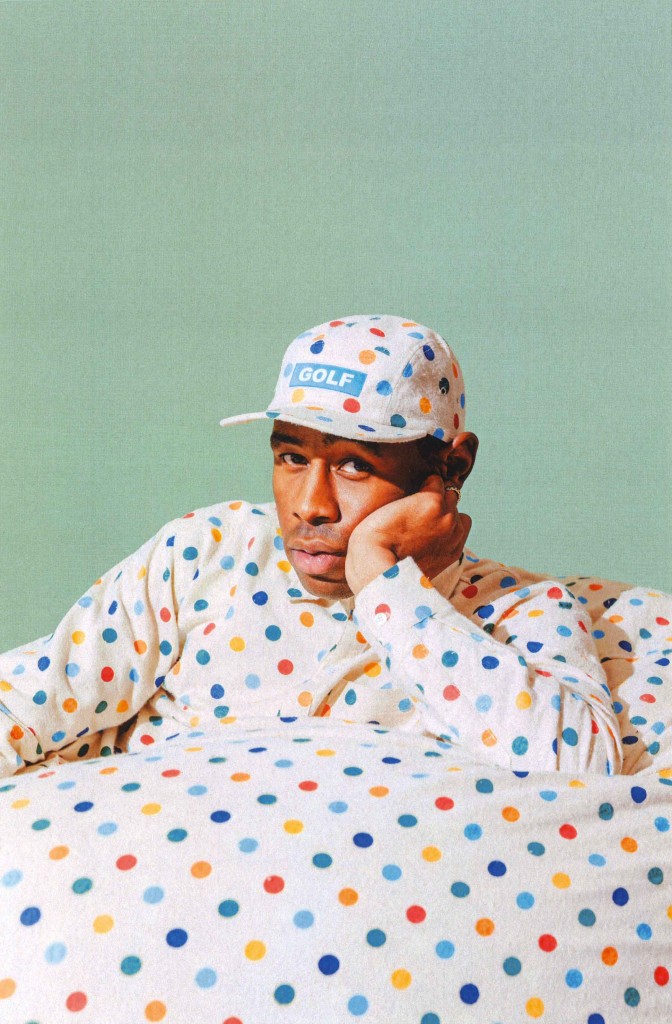 Almost in a world of his own, Tyler the Creator re-imagines classic menswear pieces in a fashion that enables these pieces to be worn by everybody and anybody, regardless of age, gender or background. Staying true to his eccentric and colorful mindset, the collection sports jackets, overalls, t-shirts, trousers and accessories; including one of a kind "Golf" lighters and polka-dot clutch bags, Tyler's reach is endless and boundless in this collection. Theme's are reminiscent in this collection, featuring enough stripes, rainbows and cats for the O.G Odd Future fans.
This goes beyond the typical fanboy merch that most rappers seem to dub under the umbrella of fashion, I see that Tyler has formed a memorable body of work that has potential to be the start of a great and prosperous label. Be sure to have a look here, and tell us what you think about Tyler's moves into the fashion world.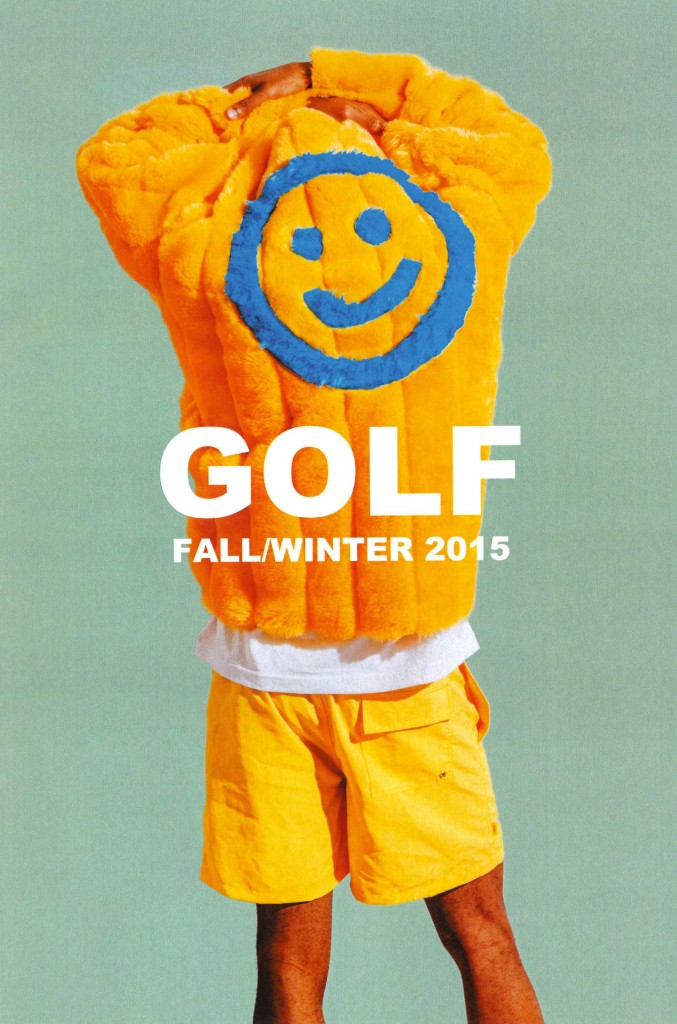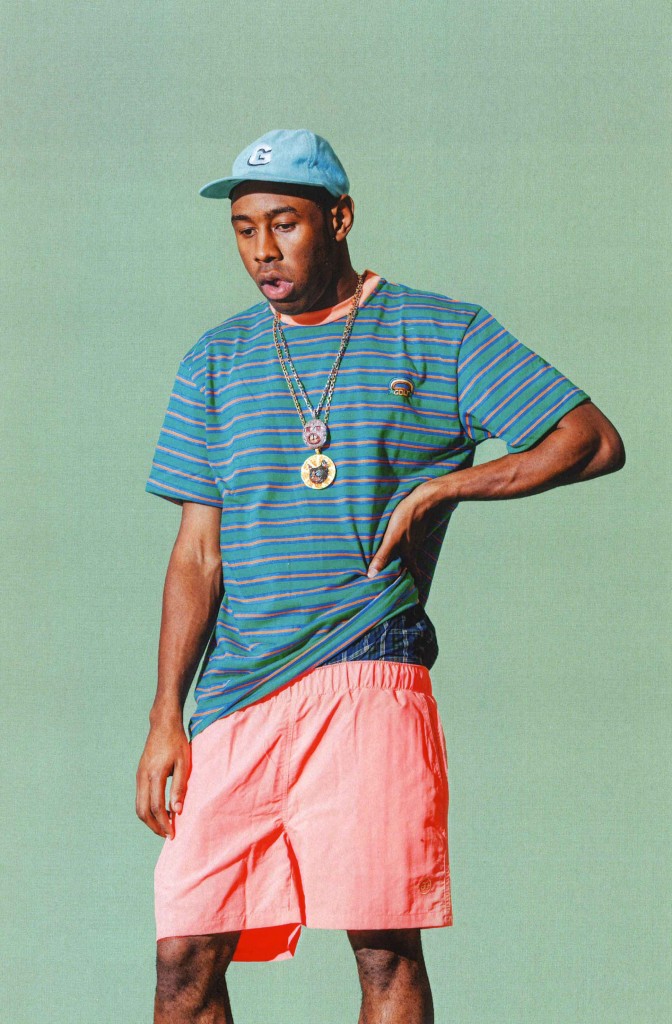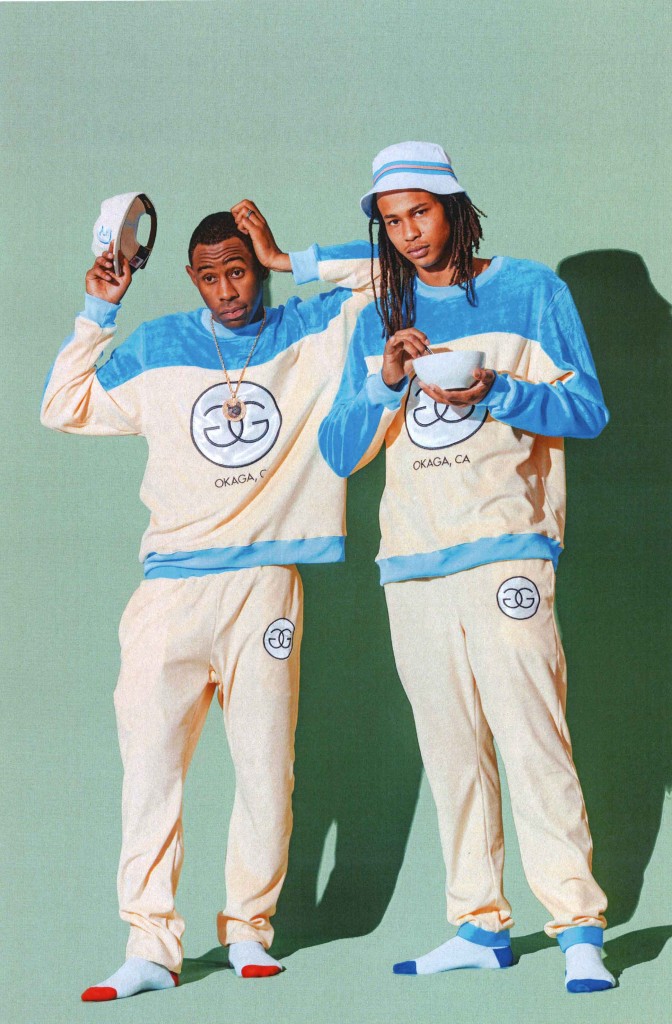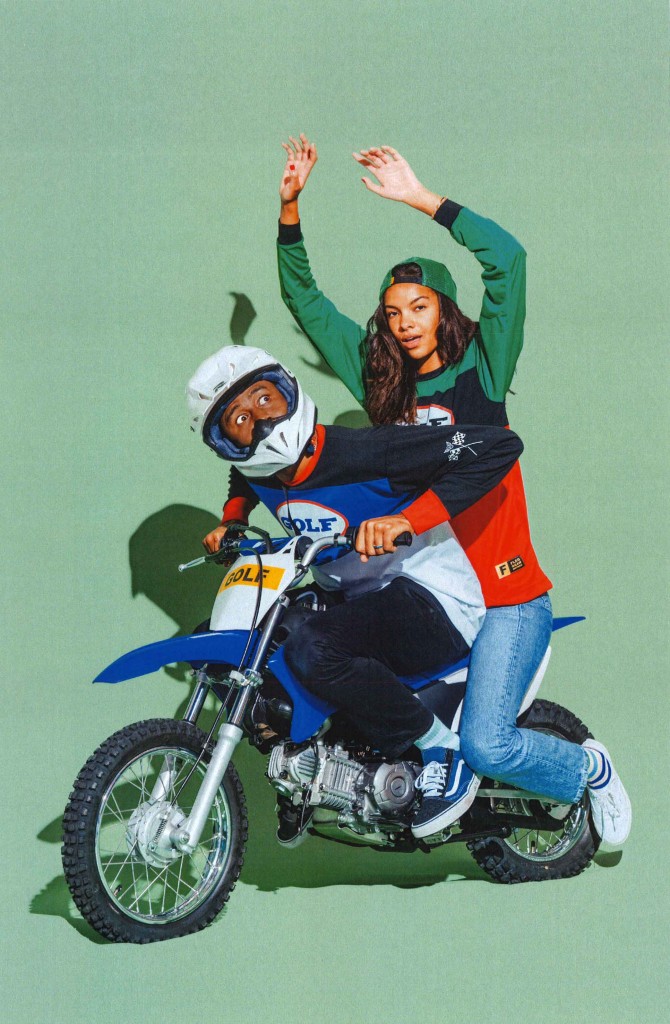 A tribute to Mr Valentino, from Maria Grazia Chiuri and Pierpaolo Piccioli
With a thoughtful combination of soft lights and sombre colors, Valentino set their Autumn/Winter 2016 Menswear fashion collection in the middle of a castle-like decor, much to the delight of the Parisian audience.
The Valentino Autumn/Winter 2016 offering, which was broadcast online as well, offers the comfort and coolness sought by modern men. In Paris, a tailored camel coat offered a black tie and dye effect, a military-inspired outer piece was embellished with crystal ornaments, while oversized trench came with leather contrasting straps.
Mr Valentino himself was fond of travel. Whether he was going up North, looking for the wild nature of the East or getting some rest in the South, he always managed to travel smart, combining his ensembles to the then-exotic location. From the ethnic poncho to the herringbone tailored pieces and from the patent leather trench coat to the now-famous studded finishes of the Autumn/Winter 2016 collection, Maria Grazia Chiuri and Pierpaolo Piccioli paid tribute to the founder of the Italian established house with elegance. In other terms: Go Valentino.
Check the photos below: